Finally after months of my gauges sitting in the cupboard finally got them dusted off this week to fit em.
Its not all been plain sailing tho, Received my 3 gauge from jigger on tuesday, and by no fault of danny the gauges didnt fit
, My gauges even tho say they are are 52mm, the body is 52 but the actual gauge end is more like 58-60 and were simply to big to fit in the hole.
Tried to trim it out but rather than ruin it, danny offered for me to send it back to him and he will have a go of fixing it. So off I posted it on wednesday and he receives thursday morning. Within a couple of hours I get some pics fitted and it all sorted.
Its posted back and I receive it this morning, So in the space of 1 week this box has gone from scotland to essex, back to scotland and back to essex LOL.
Any way BIG BIG THANK YOU to Jigger aka Danny. Thanks so much for sorting it mate they look awesome.
I def think i need an SMD conversion NOW!!
Oh and the reason they are where they are the sensors havent been fitted yet just the gauges and they giving me an error indicator that the sensors are disconnected.
Enough chatter now the pics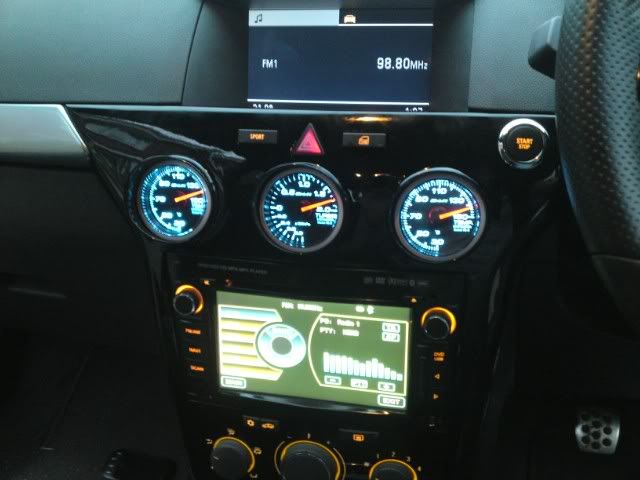 Short Video - Sorry its lob sided