This morning goin down the A1 a pheasent decided to take a closer look at my VXR, unfortuantly he got to feel my front bumper and my 19"s. I know quite a few people will have had similar problems with wildlife and their cars. The damage caused to mine is smashed front splitter and damage to the window washer somewhere... its leaking (thought it was worse than that when I pulled over to see water running from the front end).
Thanks alex for being my VXR diagnostic helper this morning.
Here is the damage.... you can see the water in the picures below.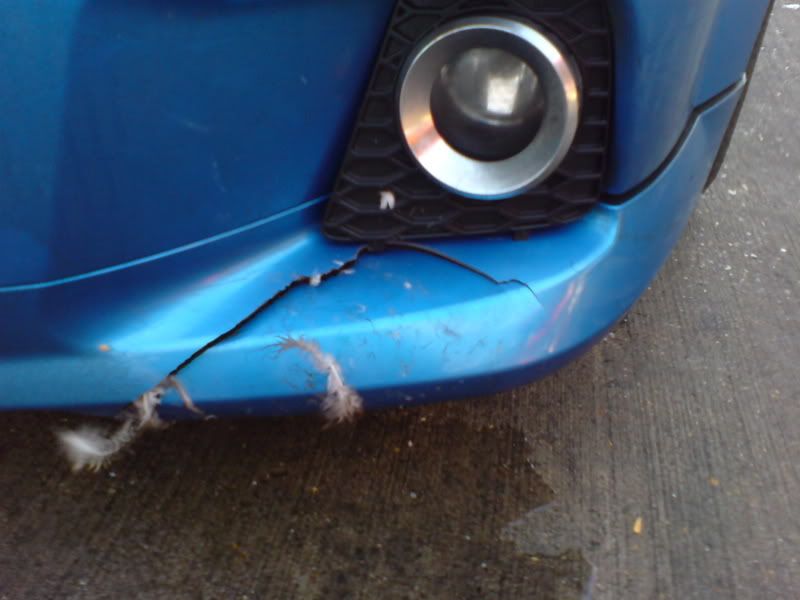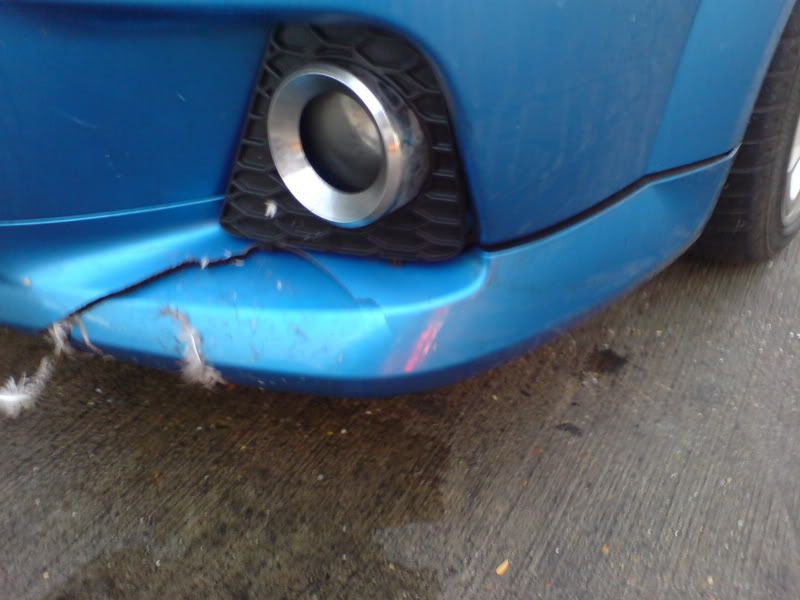 Got it home and kinda tried to replace it so it doesn't seem so bad. This is the best I can get it