I though id make a tute while i had a stab at it...
After asking a few people its apparent the strips cant be removed, they probably can but not easily...
i ordered some carbon vinyl in strips (16mm is ideal thickness) and a suitable length + more if you think you may c0ck it up and have to restart... oh and any colour as long as its adhesive...
once its arrived i suggest you also have:
A craft knife (very very sharp, ive warned you)
Scissors
a Clean Microfibre
1. First of all... Push your wing mirrors back on themselves like so...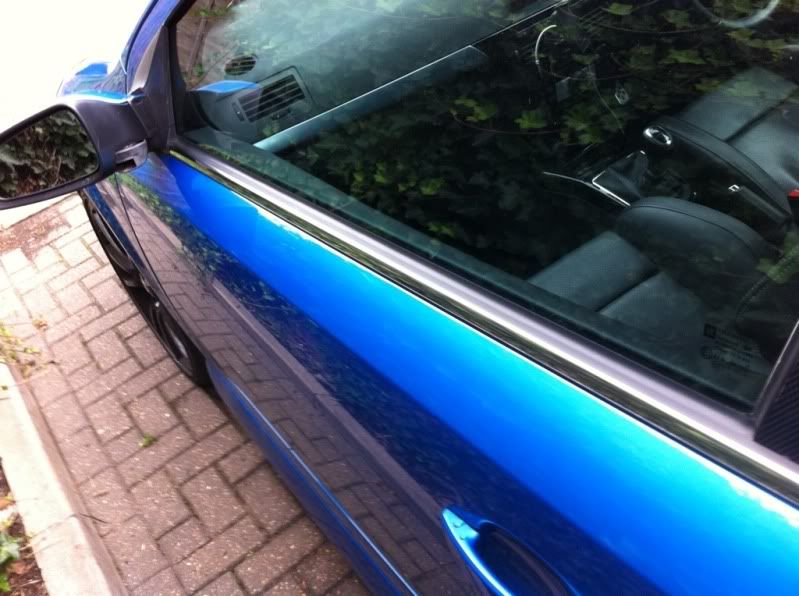 2. Clean up any dirt or residue off the strip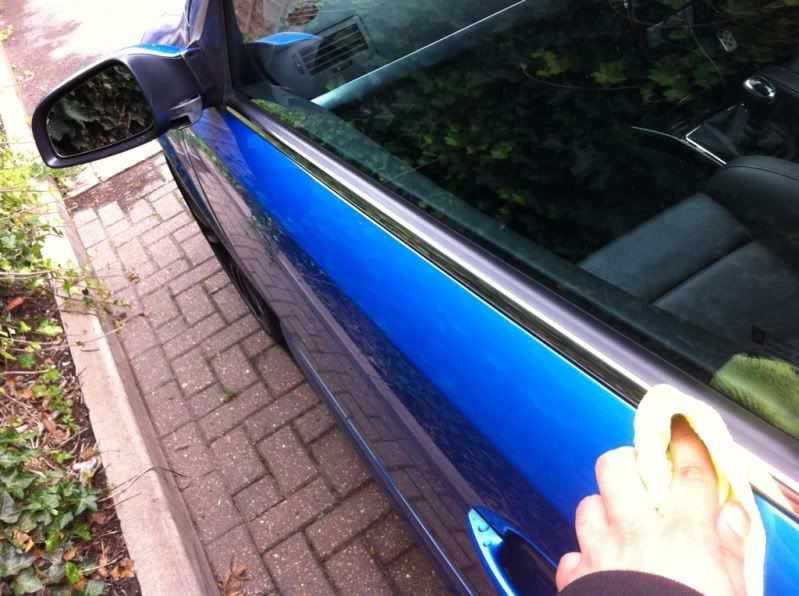 3. Peel back a small part of your vinyl strip, dont pull it all off it will be a nightmare to work with
4. Overlay some extra vinyl to work with later and concentrate on getting the vinyl flush with the window seal rubber at the top of the strip.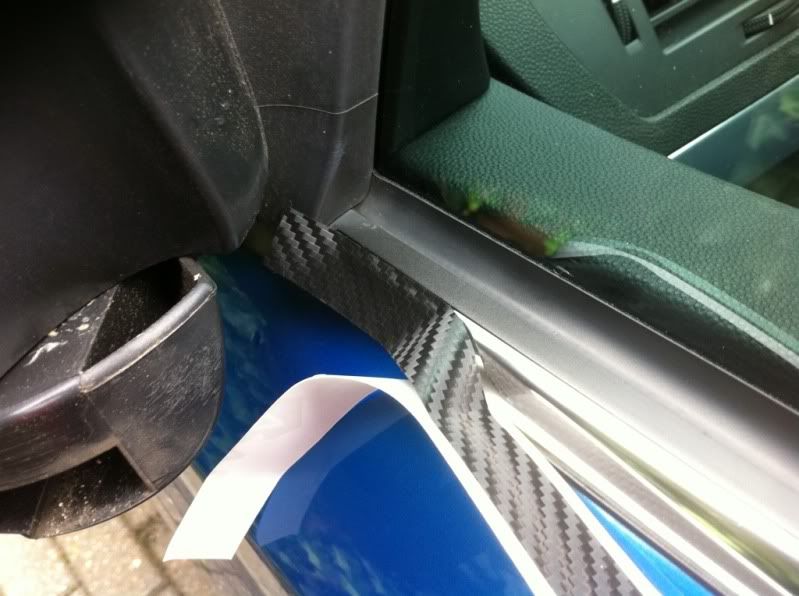 Work your way along, just sticking the top of the vinyl down at the top of the window strips...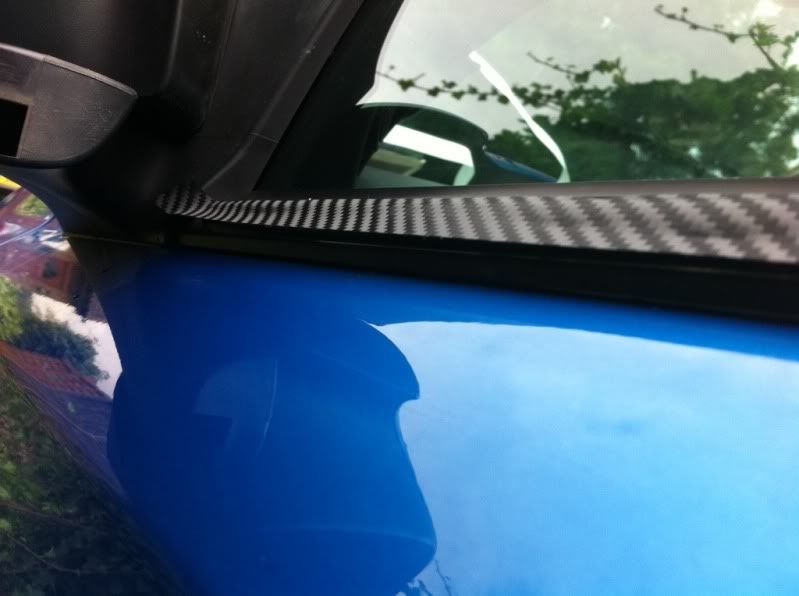 Til the end like so....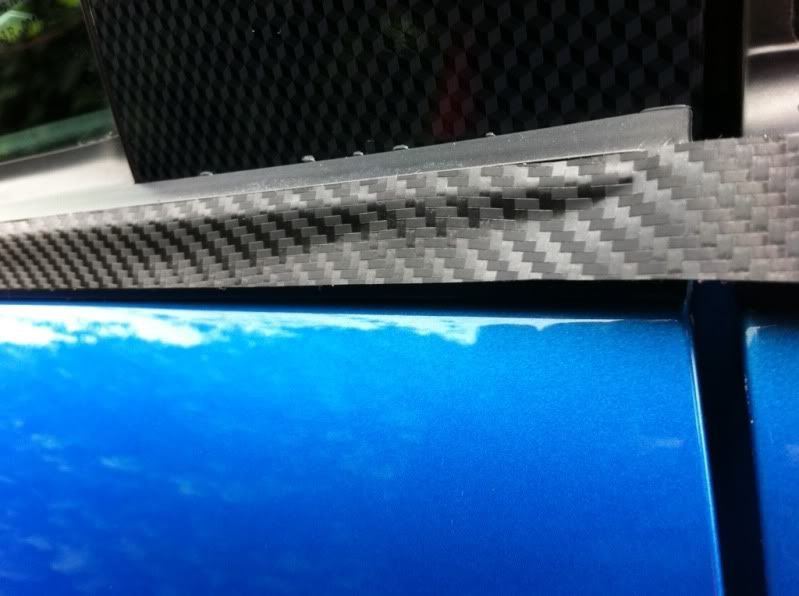 it should look like this...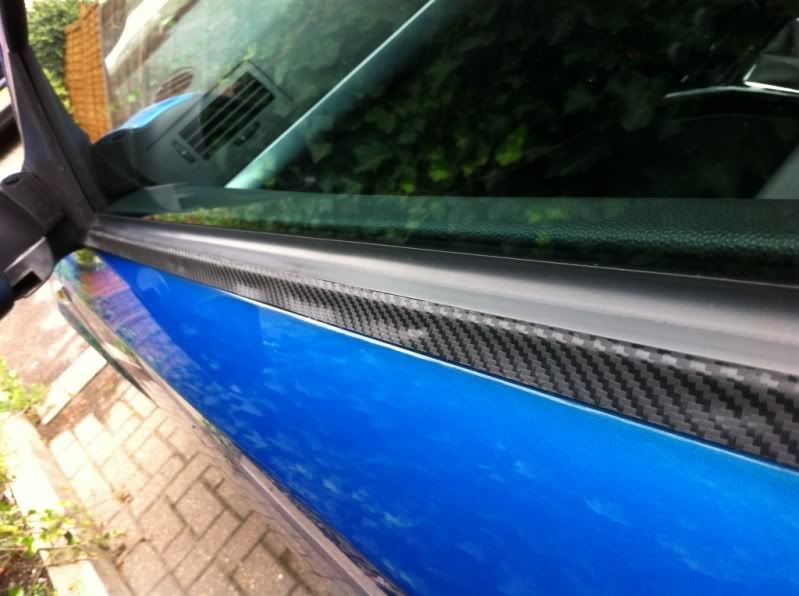 5. Smooth out the vinyl completley leaving each end untouched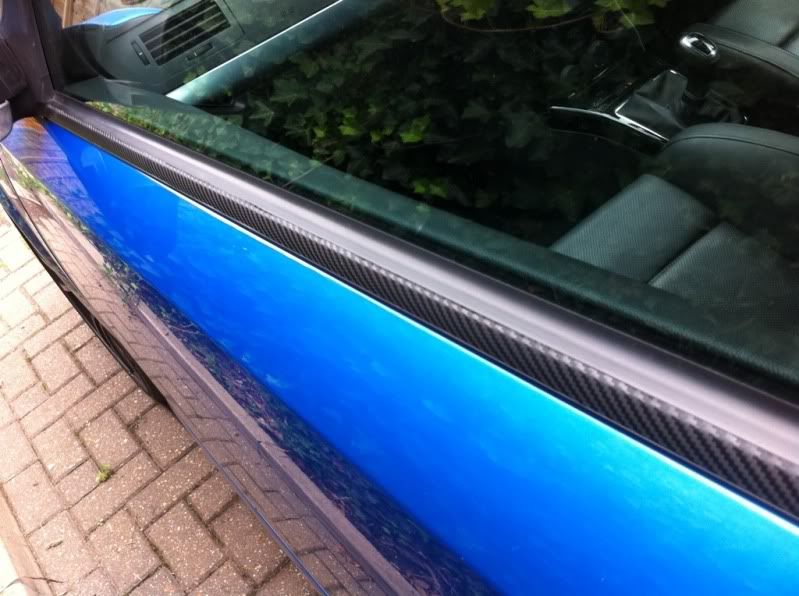 6. Using a craft knife, carefully clean up each end...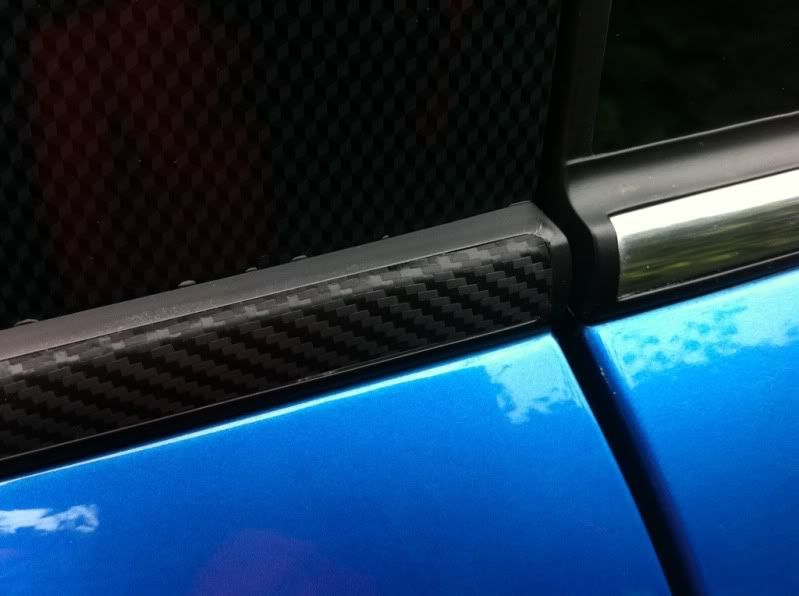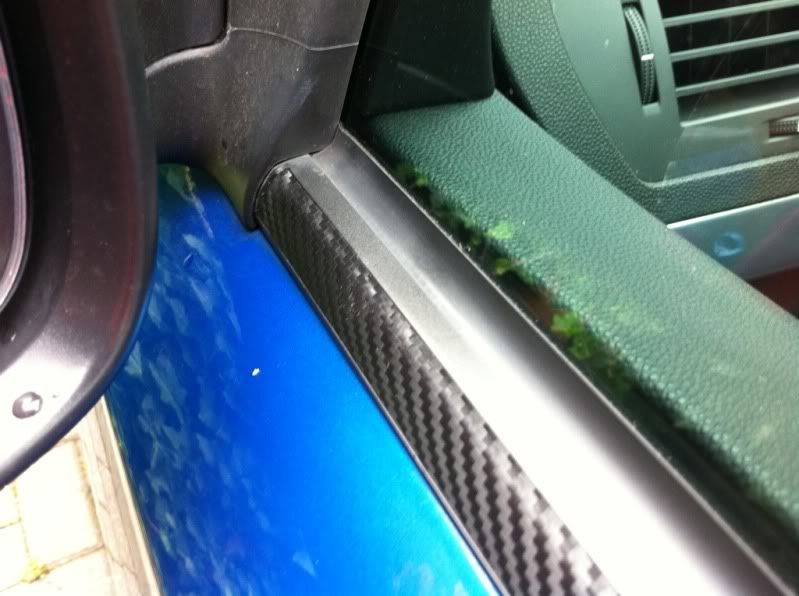 7. Same on the Rear Quater but the rubber is a bit more manouvarable, so you can tuck some vinyl underneath the seal...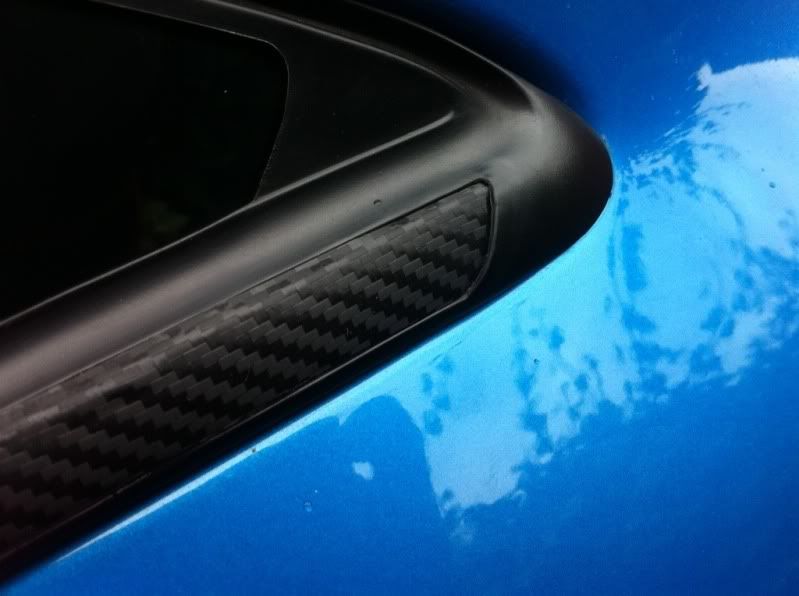 8. Admire