I haven't got a side on with them on the car yet sorry mate as they are back off whilst the final version of the carriers are being made. I do have a face on shot of it on the disc. This is a 345mm Vectra VXR disc.
And the pads: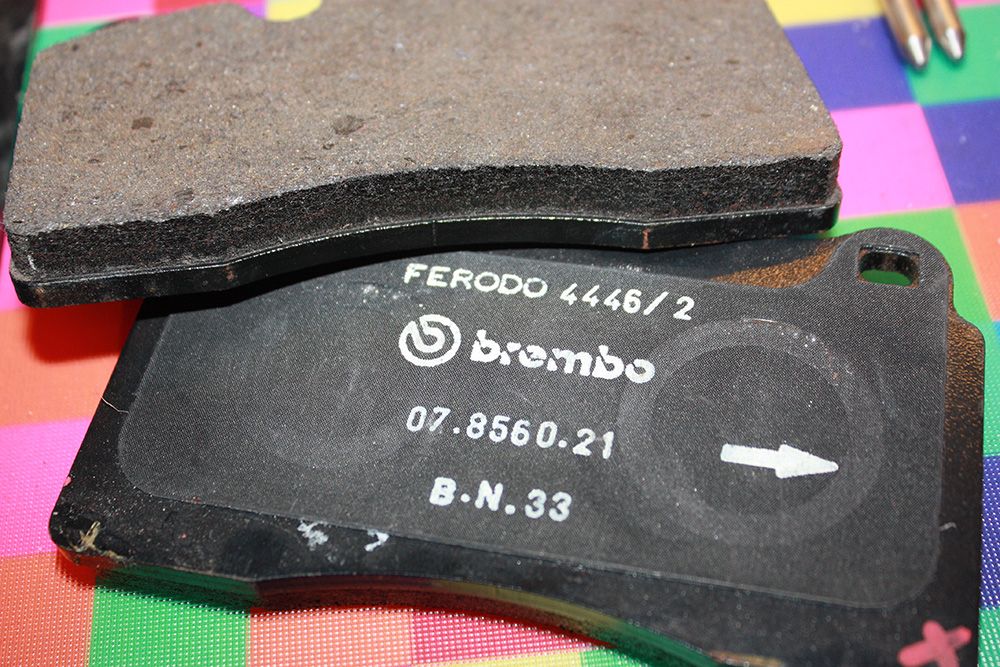 Are you running Porsche 996 rear calipers? I looked into a set of those but these turned up. The pots on these are bigger than the 996 rears. I read on a VW forum that on a Golf some people running the Porsche ones had issues in that they had really good initial bite but after that not a lot left and so a caliper with bigger pots would give better feel and progression.
You got yours fitted yet?