Ok ive had endless amounts of problems with my car but on an upside, i went to Regal's rolling road evening on saturday and it turns out my Standard car was not so standard.
Looks like at some point during its Demo car life that its been remapped.
tbh i was gonna kick up a fuss but seeing as i was going to map it anyway, as i see it they've saved me a good couple hundred pounds
The dyno result! 217.2BHP and 211.7LBFT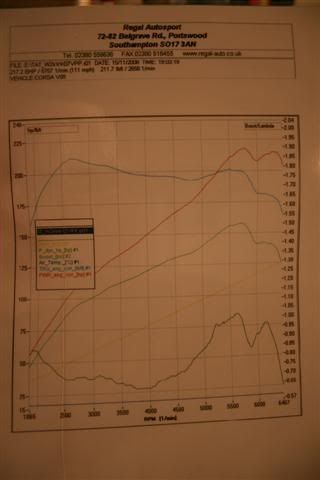 Maybe it was an optional upgrade??