i heard everyone goin on about the Insignia washer jets so i thought i would get some and see what they are like.
i looked in the HOW TO for the corsa and couldnt find a HOW TO on how to do them so i thought i would do a write up on how to fit them
firstly you will need the Insignia washer jets. i brought them from the vauxhall parts desk. they were £4.58 for the pair. the part numbers are:
12782508
12782509
some say that you need a non return valve but i didnt bother.
time taken; 10 mins max
here's a pic of what the original ones are like
first things first pop the bonnet
then remove the big rubber weather seal that goes along the bottom of your scuttle panel.
you can see it here in this picture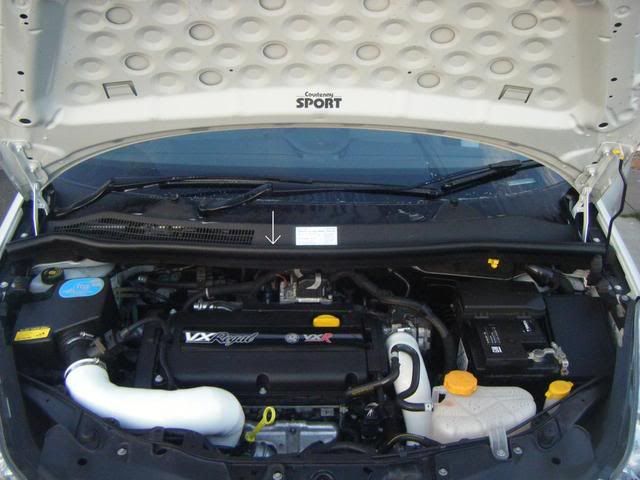 the old washer jets just push out. i used and a hammer and a bit of blue paper towel to protect the washer jets when i was tapping them out.
be careful not to damage the jets as you may want to use them again.
next gently lift up the front of the scuttle panel and pull out the washer jet.
as shown in the picture below
you can then remove the old washer jet and replace it with the new Insignia washer jet
it is a bit of a pain to remove the jets but just keep trying and the hose will come off.
you can see the difference in the washer jets
old ones on the left, Insignia jets on the right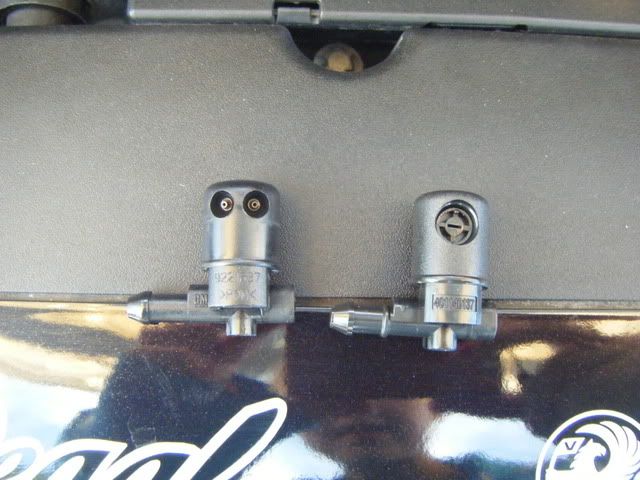 you can now relocate the new washer jet.
make sure it is seated correctly by giving it a good push untill it clicks. this can be quite hard
you can now repeat the procedure for the other side.
on the near side the washer jet has two hoses on it but it just comes off the same as before
once both washer jets are done you can then re-fit the scuttle panel and put the big rubber weather seal back on.
now close your bonnet and your done
your new washer jets should now spray a fine mist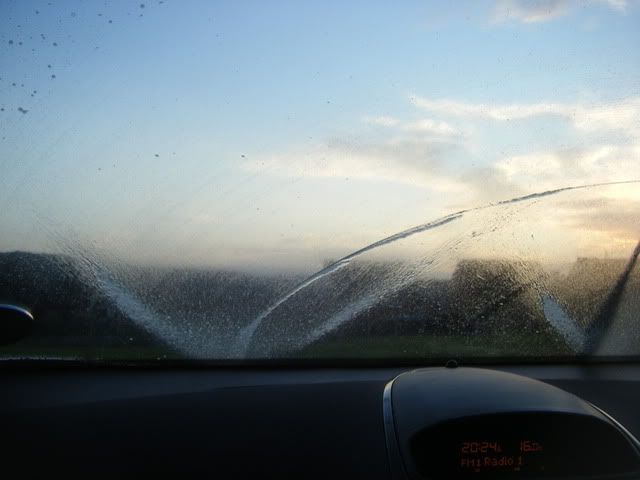 sorted!!
i hope this little HOW TO is helpful and if anyone needs more advice on how to
do it just ask and i will be more than willing to help
cheers Dean