Right, since ive got some Toyo R888's and 2nd set of Revo's on the car for future track days i had some plans and problems.
plans are, track days and daily driver but a focused track car!
problems, only get 225/40/18 tyres to fit without scrubbing and fouling everything
last week i flare the rear drivers arch a further 3 to 4mm and cured the scrubbing. i had previously flared the fronts earlier in the year so no problems there!
so todays job was, turn my brakes round as they had been fitted upside down and wearing pads at a severe angle due to the small piston being at the bottom rather than the top!!
then, after seeing another car with plenty of front camber and stuck to the road like poo to a blancket I wanted to dial in some more front camber. it had a small amount due to springs but i wanted more.
here are the results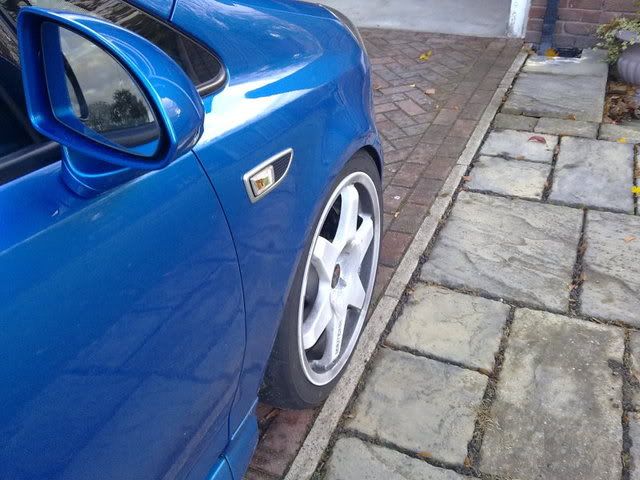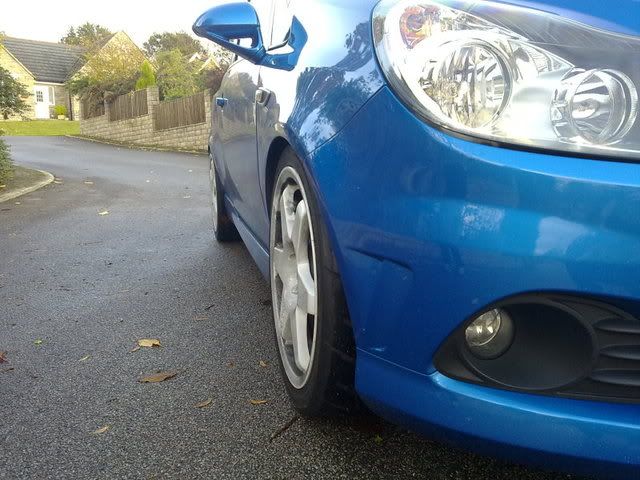 i wouldnt recomend this setup for road use as it will cause excessive wear on tyres but it slips and slides all over the road with the slightest bit of damp, but get to the twisty stuff and its amazing, cant believe the difference!!
this wil be done for the day at the track only and wont be running it like this every day