oK guys sorry for the delay, it was my little ones 1st birthday yesterday so I've been a bit busy with that, but at least its given me time to test the new suspension before writing this.
This is a pic of what has been fitted to the car, I've posted this as its difficult to get a pic of them on the car as theres not alot of clearence between the wheel and arch anymore.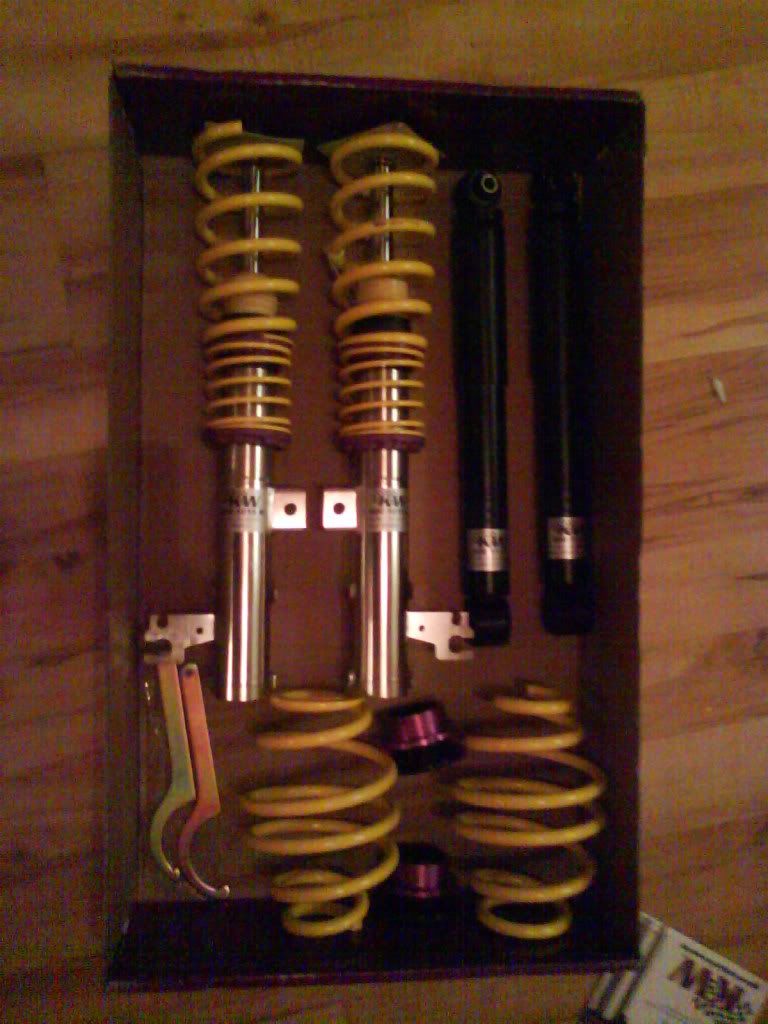 Ok, Here how the car looks now. Pic first then review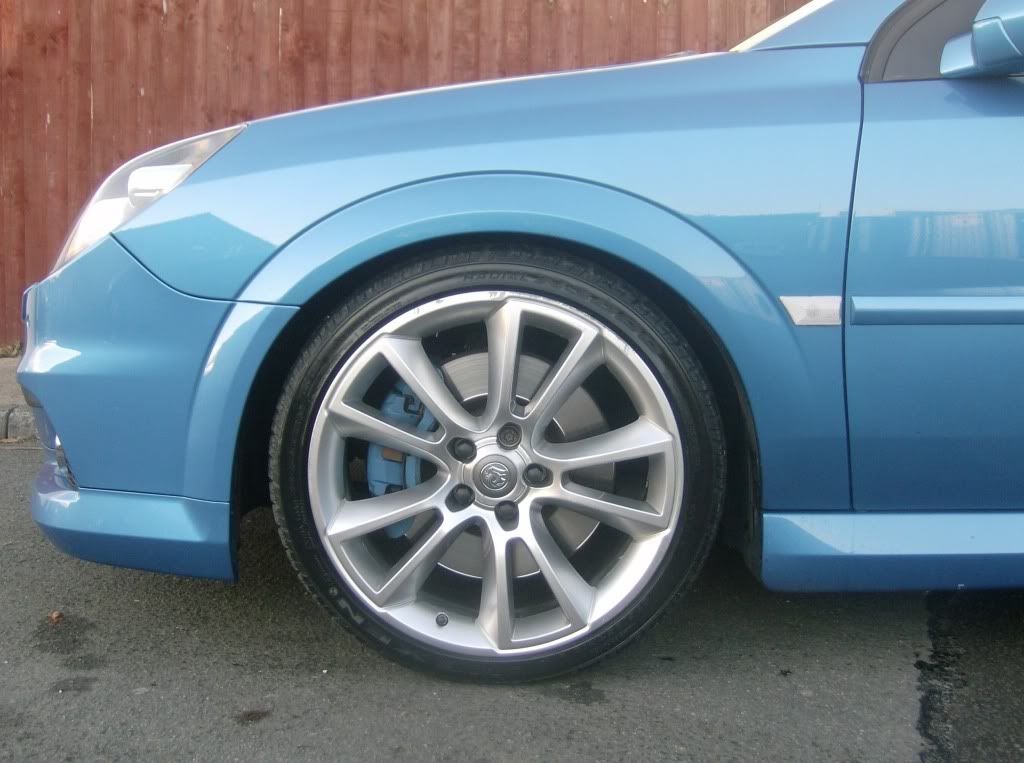 As Vec owners can tell, its a fair bit lower, I could have gone lower, but was happy with how this is sitting now, plus theres a **** load of speed humps in my area, so though it was best
Ok to put Spoons and Macca at ease, there was no issues with the IDS system at all!
The only thing was, the standard shocks have a little place to clip on the electrical connector, but the KW's dont, so this had to be zip-tied up out of the way. Once thats done, it was just a matter of Tech 2 to override the fault code lighting up the warning light on dash.
Ok, so is it any good? OH MY GOD YES!
There is very little body roll, and you can really really give it some mid bend. It seems to have loads of additional grip. Previously (as I'm sure all Vectra VXR owners know) you have to do a fair bit of feathering to maintain grip through hard cornering, but I was surprised by how much throttle i could give it with out too much of a worry. I'm still getting used to it, but so far so good.
I don't know if this next part is just in my head, but the car seems to have a fair bit more traction off the line and also feels less bothered by hard braking. I'm sure someone with better knowledge will be along to tell me if its just in my head
Ride is obvioulsy firm, firmer than the standard shocks with the sport button depressed. You feel alot more from the road, I found it strange but its a good thing i suppose.
Speedhumps are a little bit of a worry as as I mentioned earlier theres millions of them around my area, some pretty damn high, but i've cleared the onse I've come across so far without any worries.
So Macca and Spoons, when you ordering some?