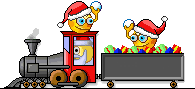 The idea is to arrange a
"West Midlands Christmas Meal"
to end the year on a high
To make this happen,
We need YOU the VXR Family to attend
The venue is to be confirmed nearest to those who wish to attend.

Saturday 15th December 2018.



7.00pm ish for an Evening Meal of your choice



We require a Deposit to secure your place with the venue

£5 a seat - No deposit - No seat
Payments can be by Paypal at a later date
For those that wish to attend please add your names below.
For this to happen, it would be great to get a few, and not a table for Two!!!
We want you there.

Those who are going to attend,

1- MrCarpCatcher & Mrs Squeak

2-

3-

4-

5-