For my birthdays i got a DAS-6 Pro and associated starter kit
I was like a kid at Christmas when we ordered it Thursday, even more so when it then turned up Friday
With it being my first time using a DA i didnt fancy testing and learning (potentially the hard way) on my corsa, so i used the nearly dead 106
This car used to be my pride and joy, never modded it in any way and it drove perfect for 2 years
Granted i had a lil accident on the front but a lil bumper dent and it was still spot on
Then my mum used it when i got a company car and picked up a few dents... Next up, my brother pretty much killed in. Managed to scratch, dent or generally ****** every panel on it
On top of that there were some nasty scratches from kids and snow from earlier this year...
At some time in its life, it developed a leak (which is apparently quite common on the 106) and we made a field fix with some mastic
lol. This kinda killed the paint and windows (as can be seen later).
So i started on Friday evening with the wheels - CG Diablo wheel gel mixed with the bilberry i had left followed by two doses of snow foam (VP PHN snow with a squirt of CG Citrus wash). The car hadnt been washed (other than the rain) for the best part of 3 years so was actually filthy
Some befores and snow + Filth....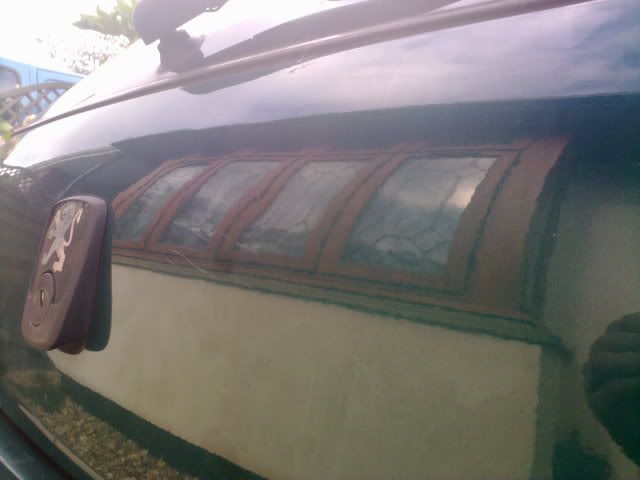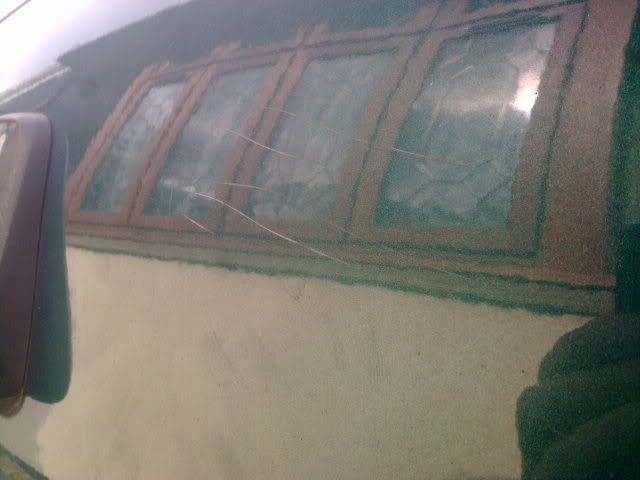 After the first snow the paint was already showing its great level of protection
lol
Mastic run...
Snowed again....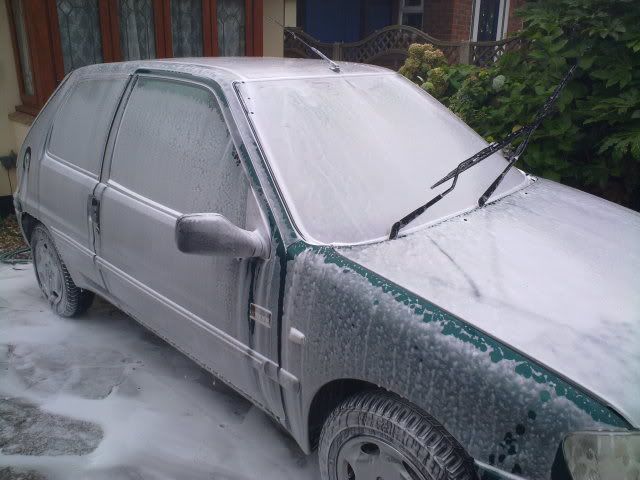 FILTH!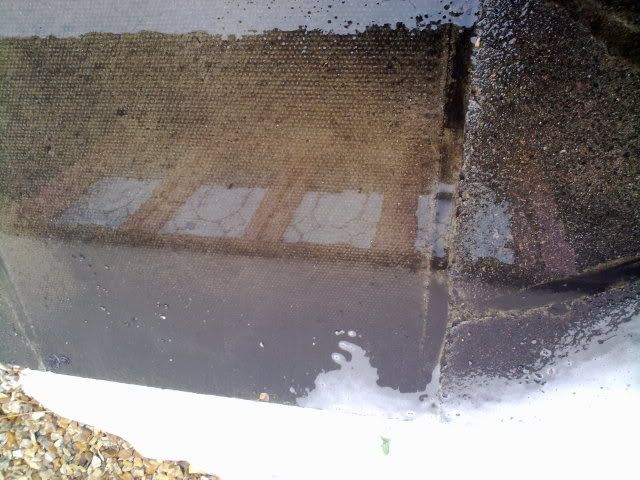 Then moved on to washing the thing. Used 2BM, Juicy wash mitt and CG citrus wash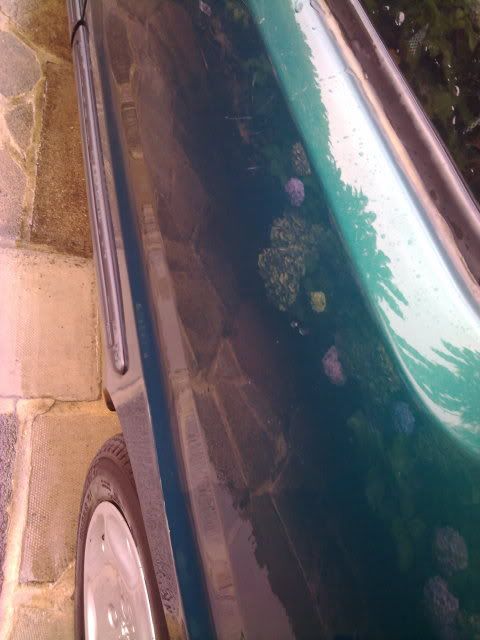 Was already a vast improvement from what it was, but i wanted to do this properly
So i got on with Claying the car with Zaino Clay and DD Born Slippy lube
Forgot how much hard work claying a car can be
I doubt the car had ever been clayed before (its a 2001 Y) and it was crap
lol
Anyway, Evening of Day 1 faded away, Chinese was served and i was happy
Had clayed the bonnet, windscreen and roof
Car went back out on the road and left overnight.
Day 2 and i started with a quick rinse down to remove any dirt from over night. Carried on claying and finished by mid morning. Gave the car a quick snow/wash, Snow was changed to PHN + CG Extreme wash. That stuff is goooooooood! Definately be getting me some more of that! lol. Dried and ready for some Polishing
Anyway...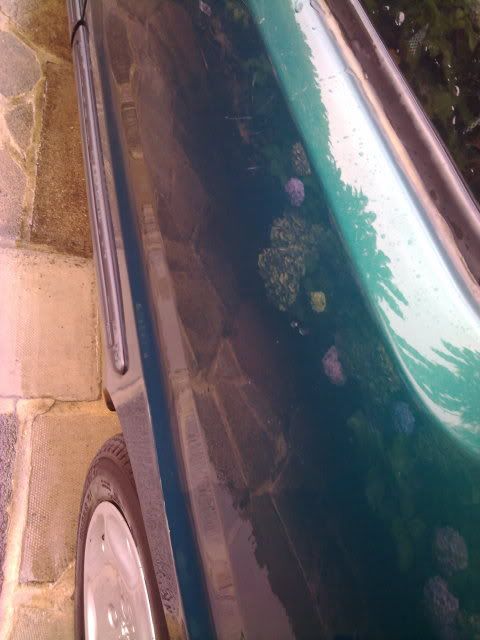 Some pre-polish nasty scratch pictures...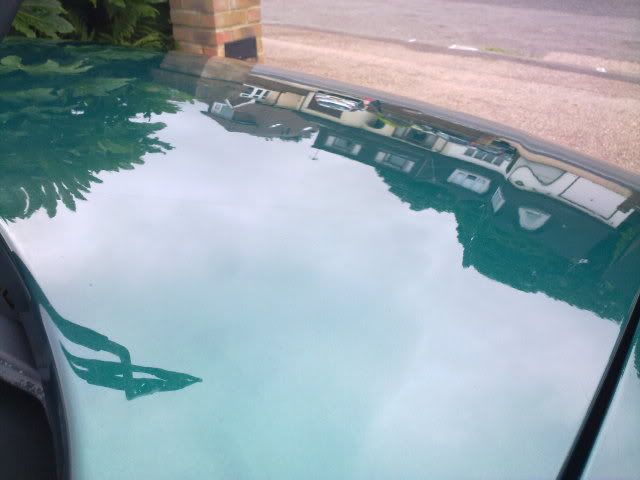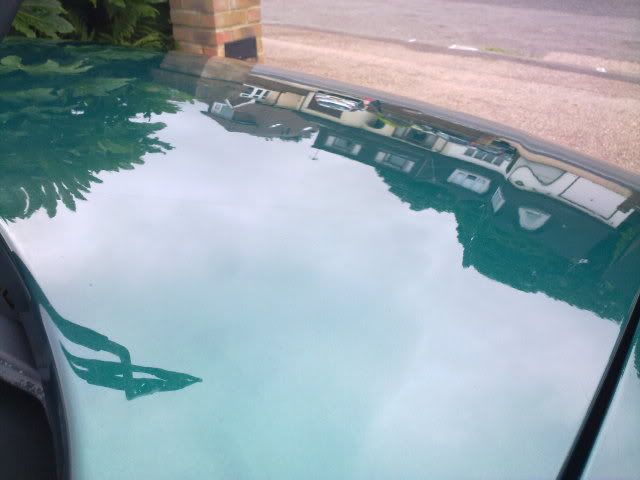 After raising query on here Re: Polish + pad combo i started with Menz 3.02 on Polish pad. This didnt seem to be doing much so moved up to Compound pad. Liked this one a lot and the results that i seemed to be achieving.
50/50
Really impressed with initial results...
Another 50/50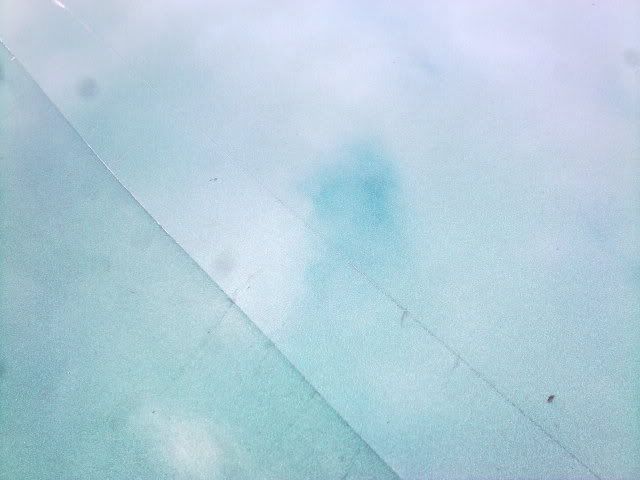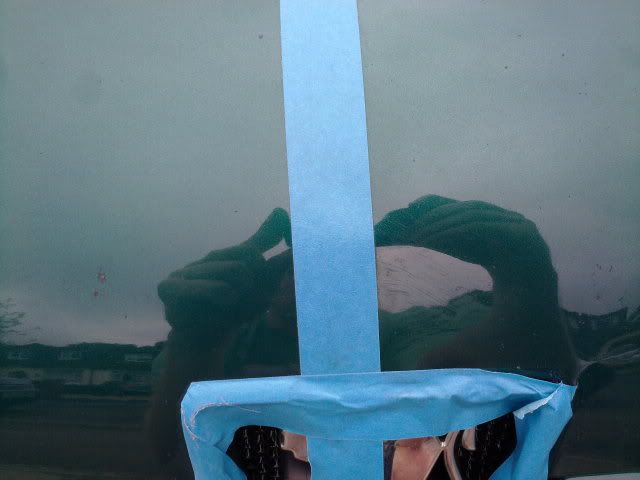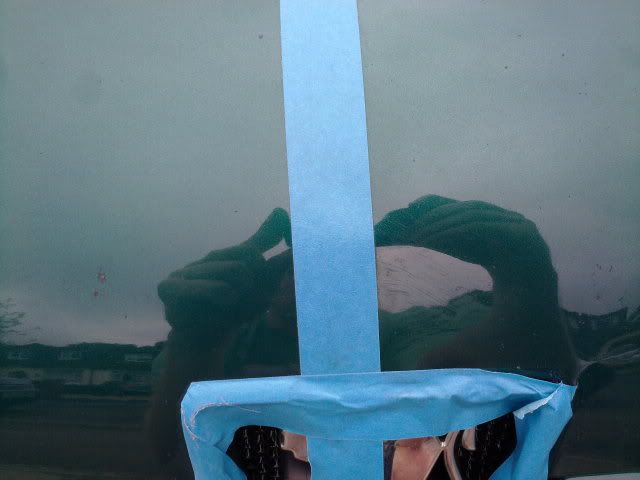 Before...
After
Bonnet done
Moved on to Drivers side...
Finished reflection shots...
Passenger side... and my mum obviously has a liking to running through hedgerow....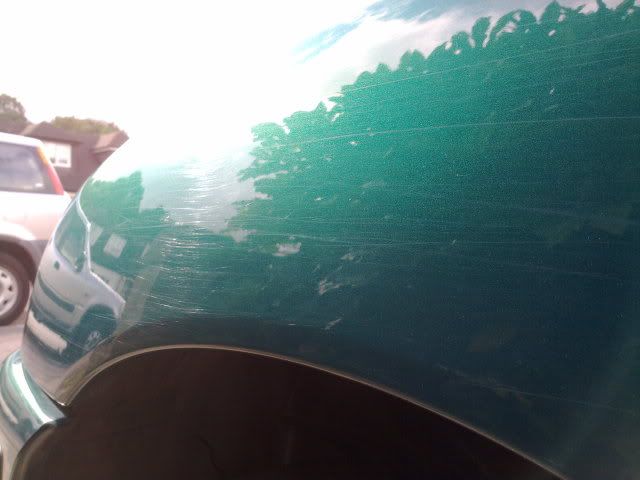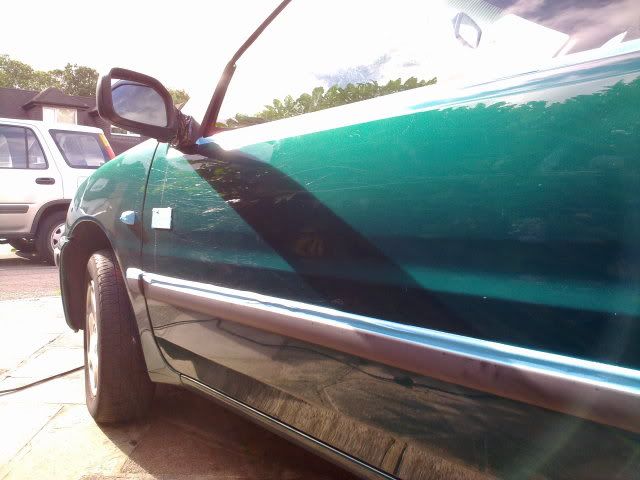 Taped up
50/50
Done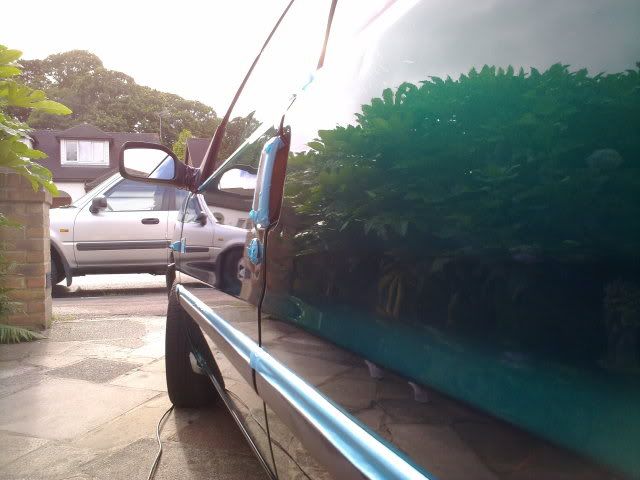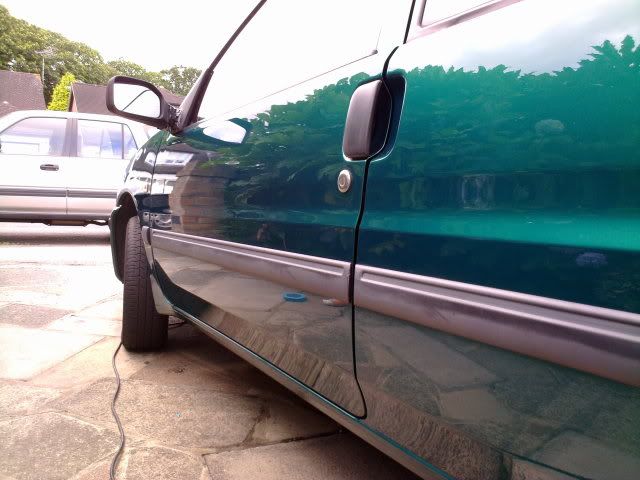 Scratch no more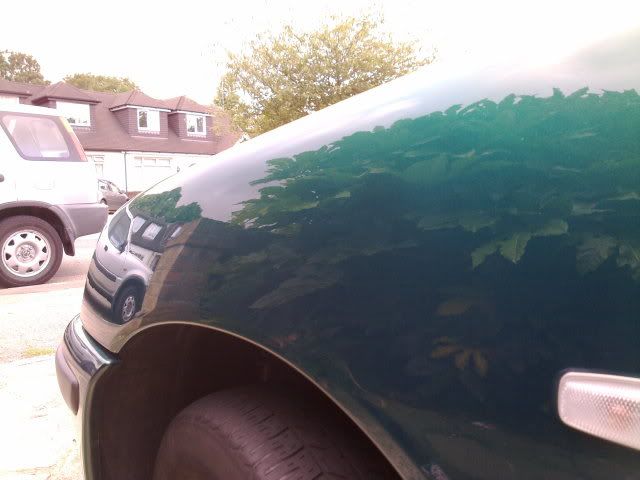 Boot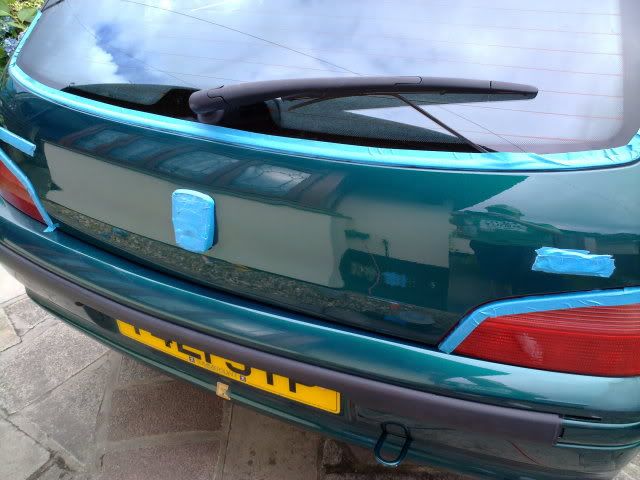 Done
Quick wipe down and then waxed used Ioncoat Naviwax Dark panel pot that i bought
Thought i might as well finish a job properly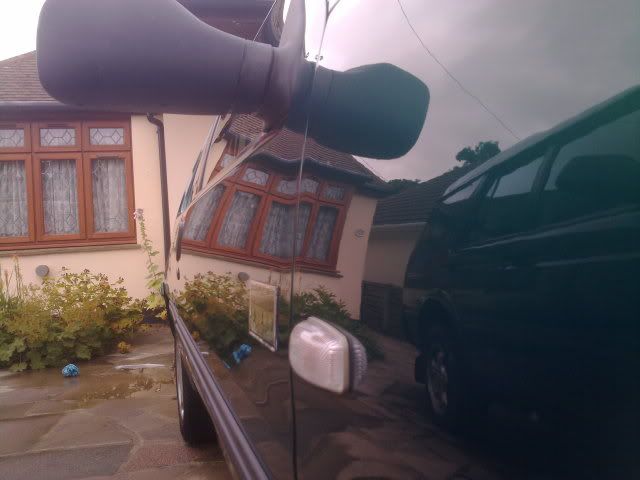 Tyres dressed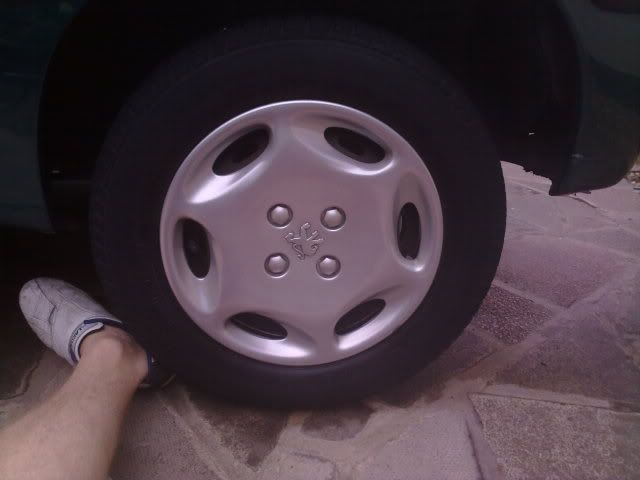 And trim too... Finished article...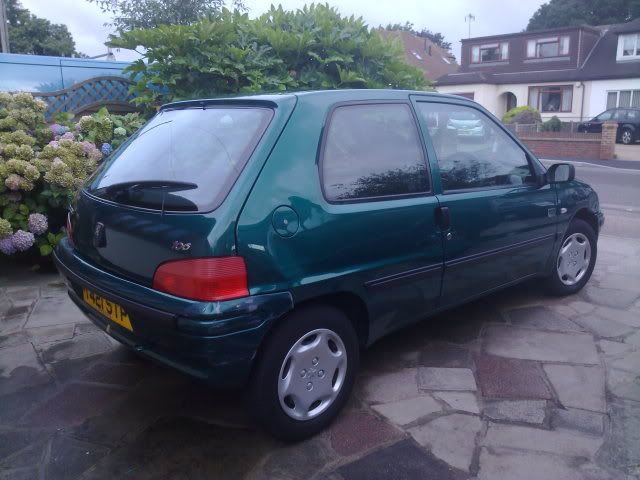 By this time we were meant to be going out... quick shower and out. Back and to the underground car park to try and get some better reflection shots...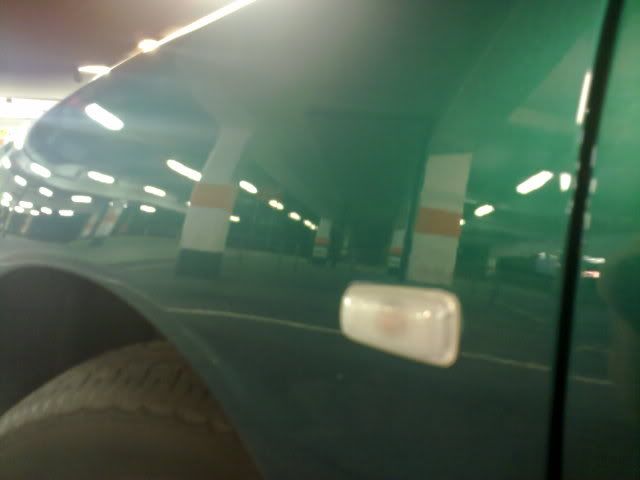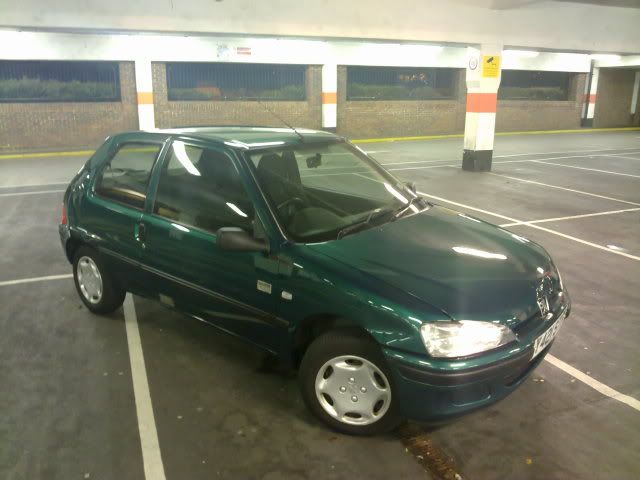 Next morning...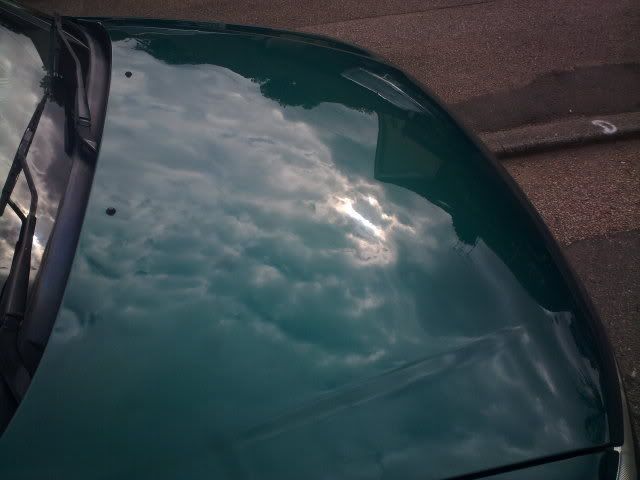 And after a splatter of rain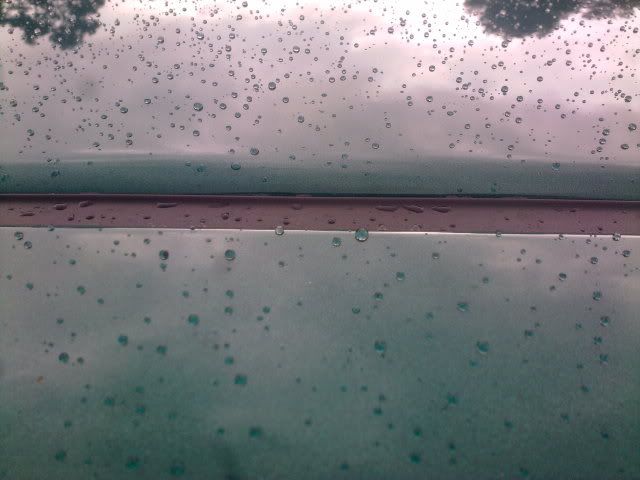 All in all, my mum was well chuffed, i was surprised and pleased with the results and feel a lot more confident using the DA now. Only thing i now want is a lot more products to be testing and having fun with
lol
Im aware that theres probably quite a few, if not loads, of things ive done wrong (or just not entirely right) so any comments and feedback would be greatly appreciated
Cheers for looking