So after much umming and ahhing i finally took the plunge and went for a pot of sealant.
Car was snowed, washed 2BM with citrus wash, quickly clayed (bonnet and roof only (lazy i know but i couldn't really be bothered inbetween the rain
)), washed down and dried. Then it rained and i dried again, Polished the bonnet with DA using Menz compound pad and 3.02. Then it rained again
Car dried again, Bonnet and spoiler polished with Sonus SFX2 pad and 3.02 then finished with finishing and menz finishing whateveritis...
The rest of the car was then given a treat to everyones favourite; SRP. I know that its not ideal but it did a job and i didn't have the time to DA the whole car
Anyway, all wiped down and then onto glaze and seal.
Glaze was CG Mirror wet finish applied on Hex Blue, Sealant was CG "Extreme top coat sealant + 3x Carnauba" applied with Sonus Black pad. Applied by DA to all panels excl roof (i didn't have my hop up so couldn't do it
) and by hand to wing mirrors, bumpers, boot & Roof. Then did another quick layer of sealant on the bonnet by DA (its too easy not too!)
Didn't take any before or during as it was raining on and off... So.... Final results
One of the bustard clouds i was racing against...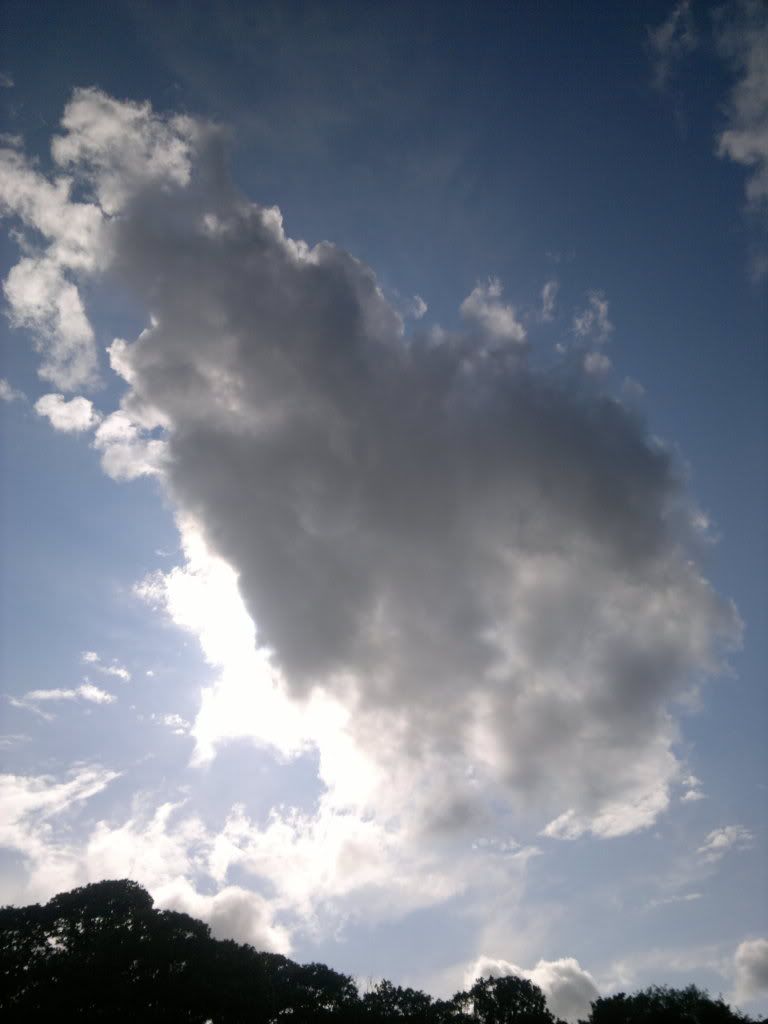 All done... Looked amazingly spangley (wet and shiny and
) and the metallic fleck was really popping; maybe through polish maybe through product or just the evening sun (it was 745ish by the time i finished!). Either way...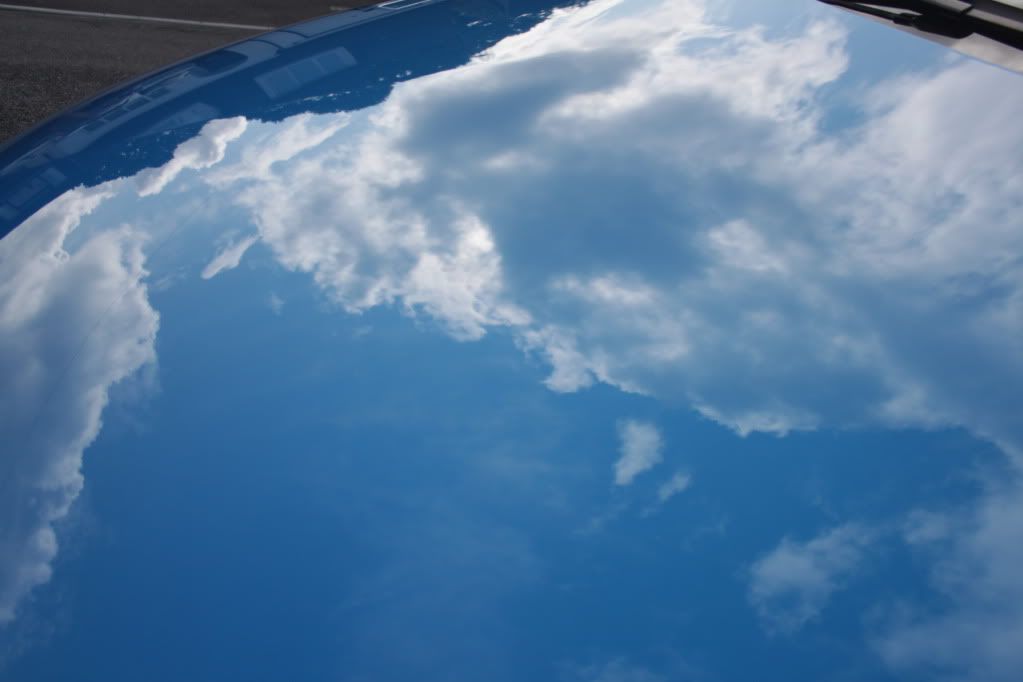 Love this picture...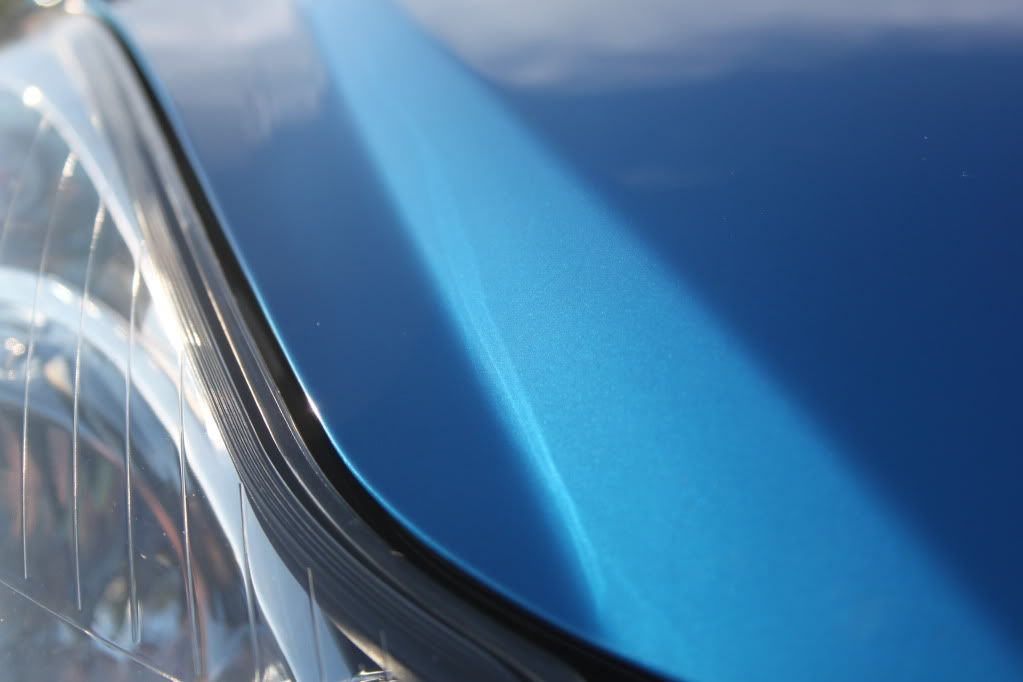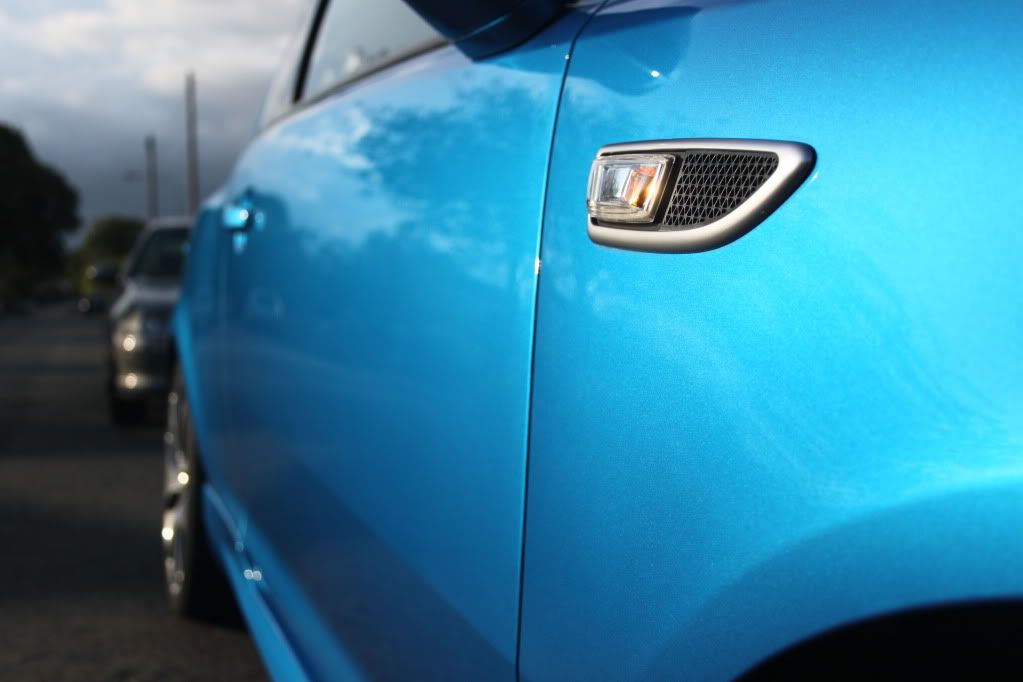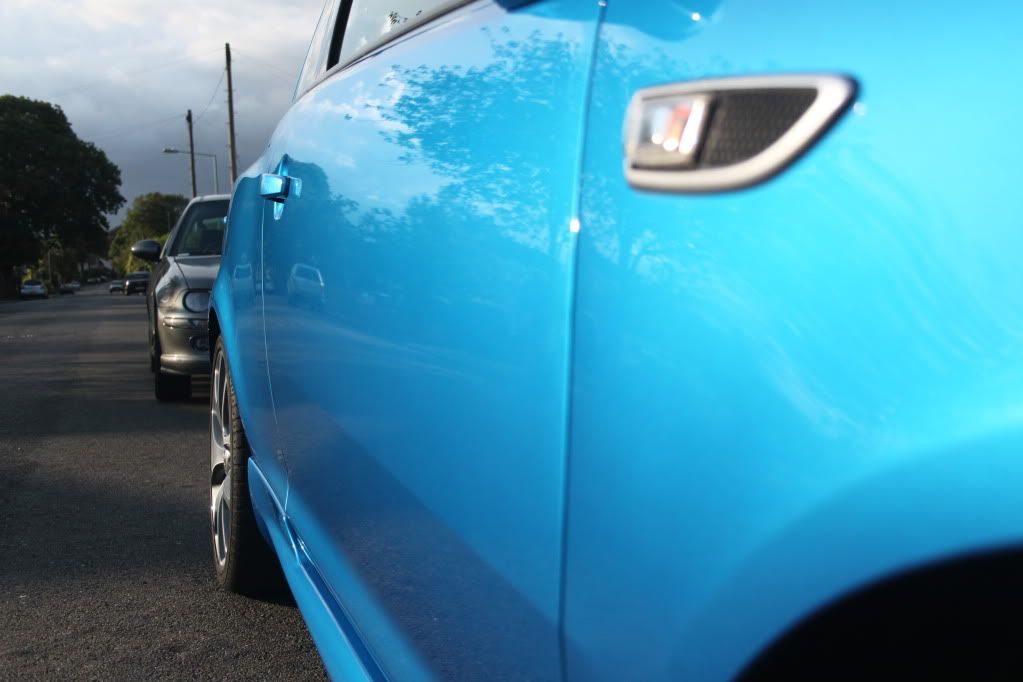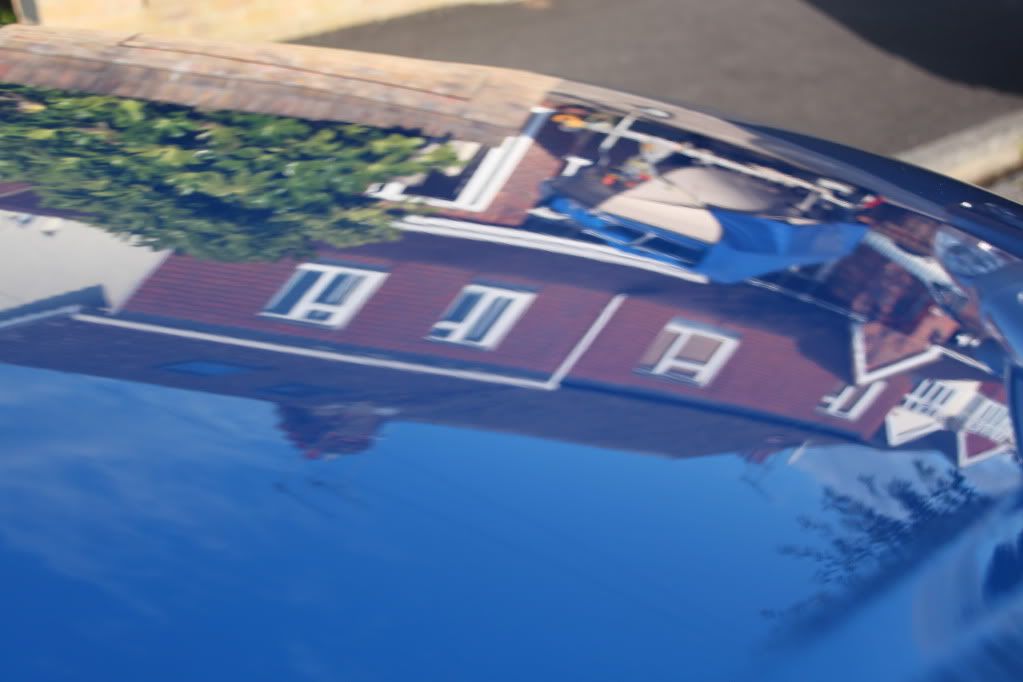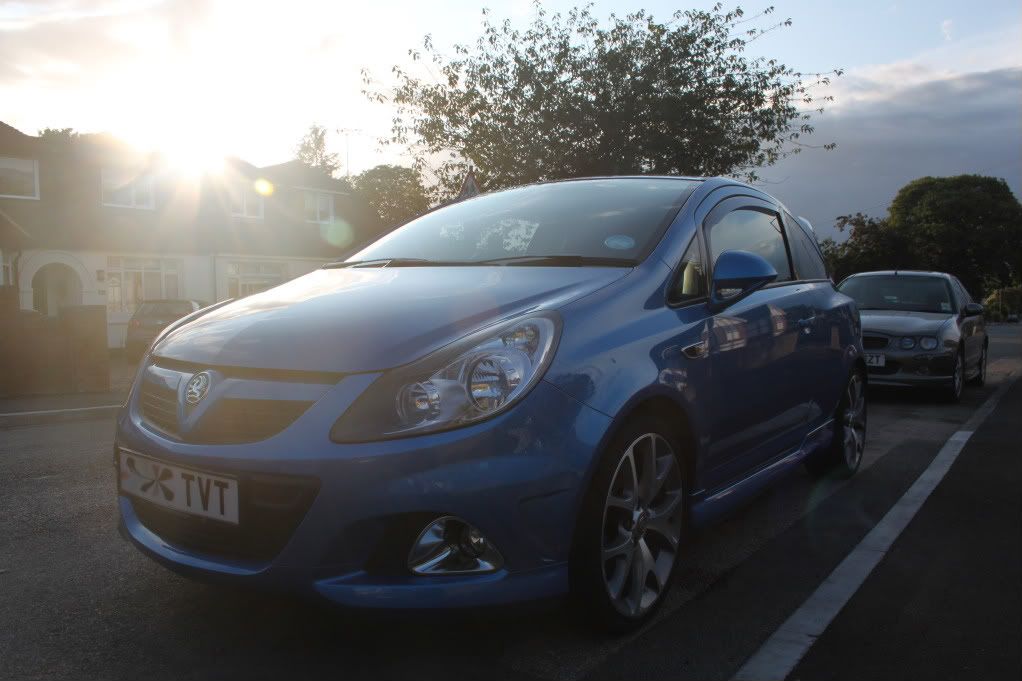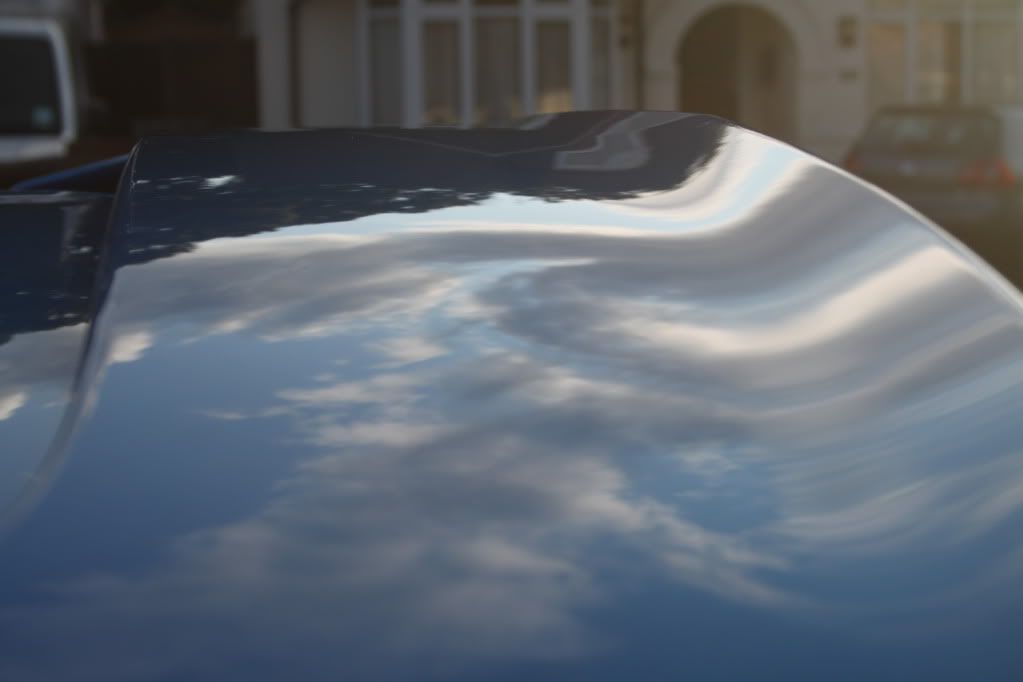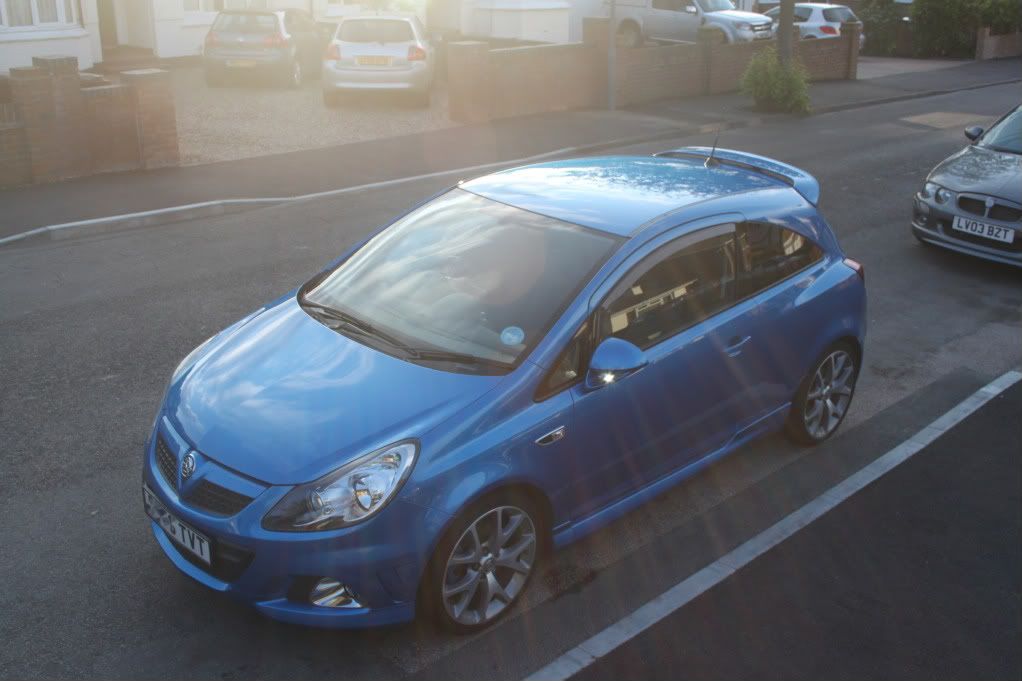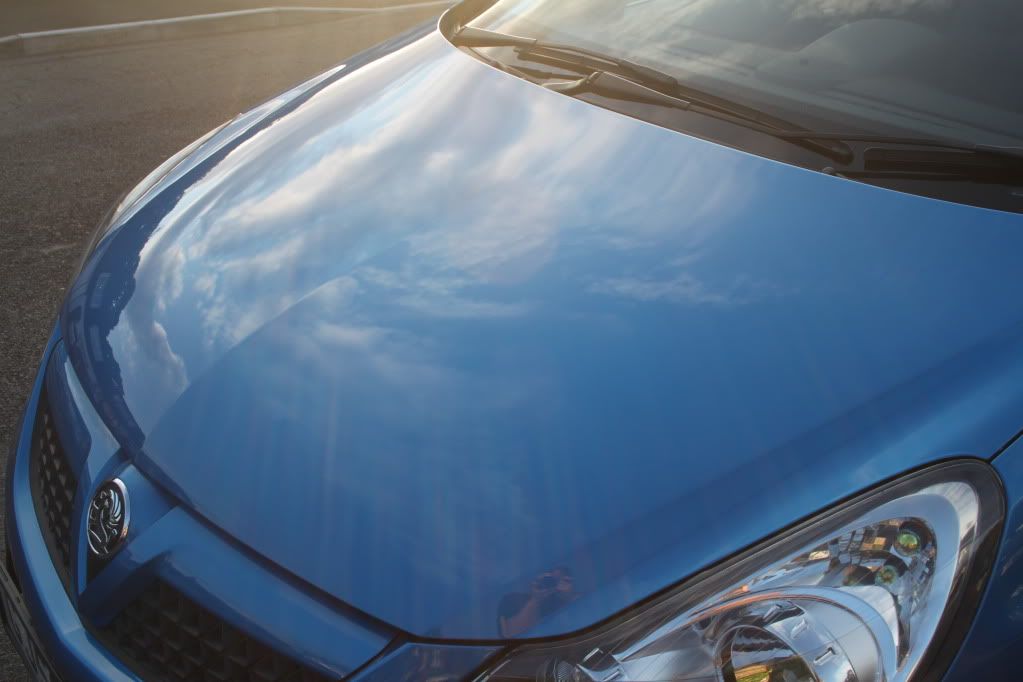 And then it showered... So some beading... one of which will make its way into the shinearama comp
(Yes i know a lot of the same... but i loved the fleck through the bubble and the shadow and the photographic look
) Some also taken on Sunday when it rained again.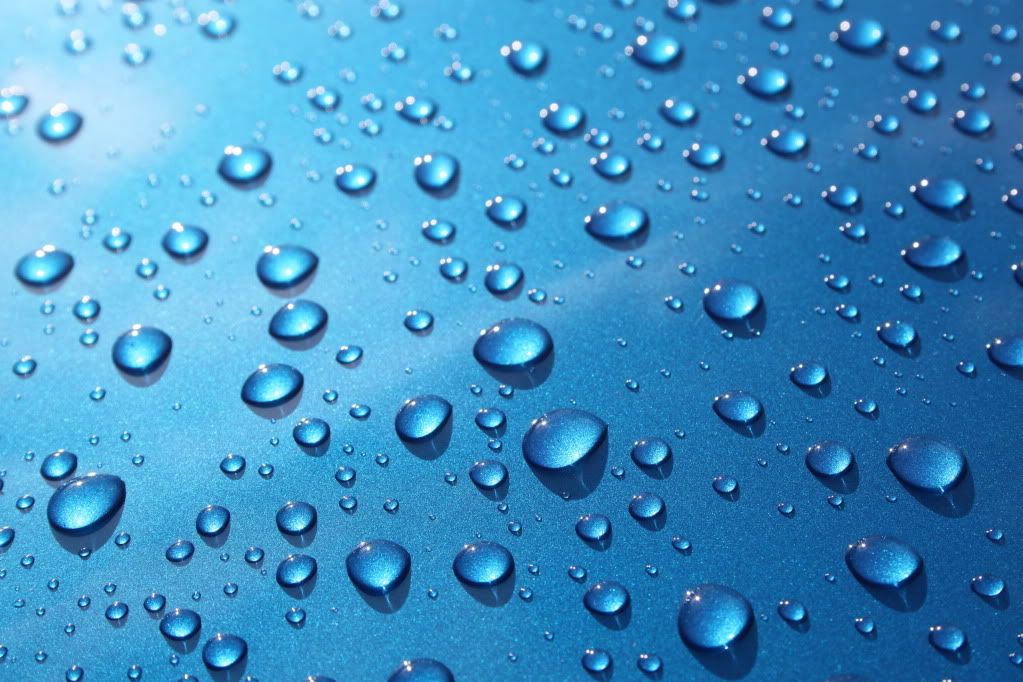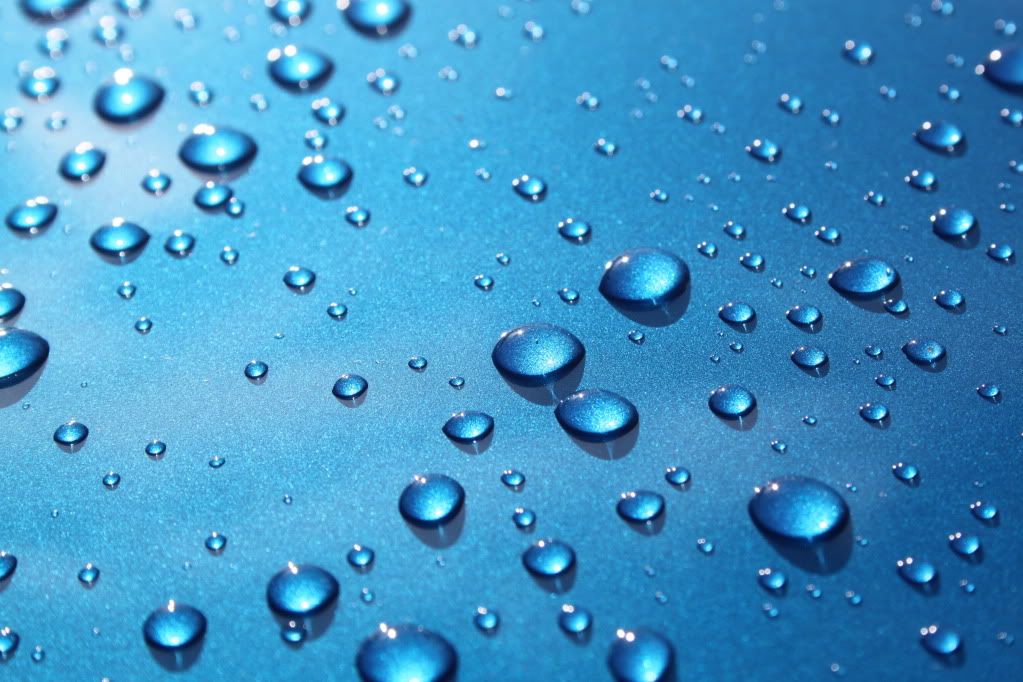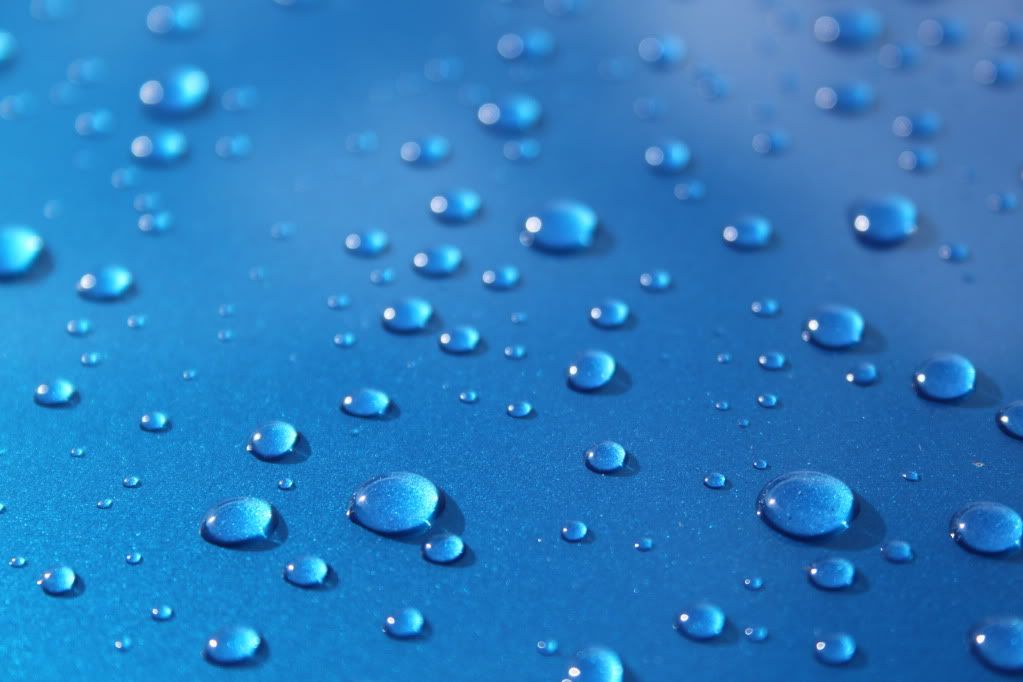 To prove its not camera trickery... some taken with my Nokia N8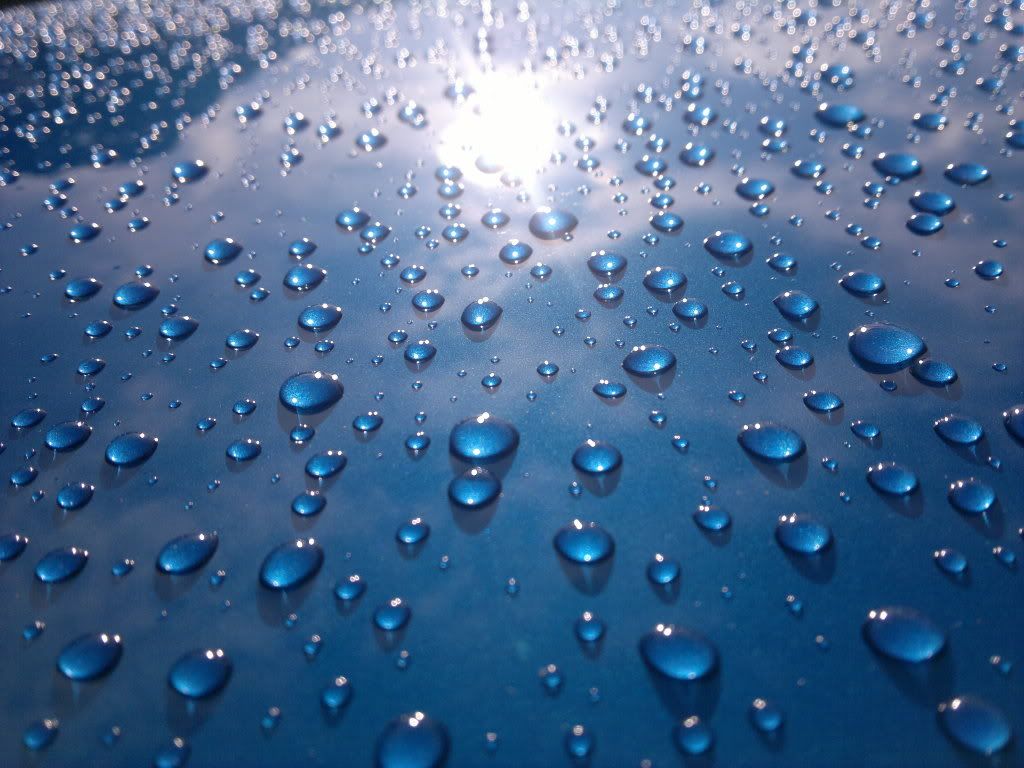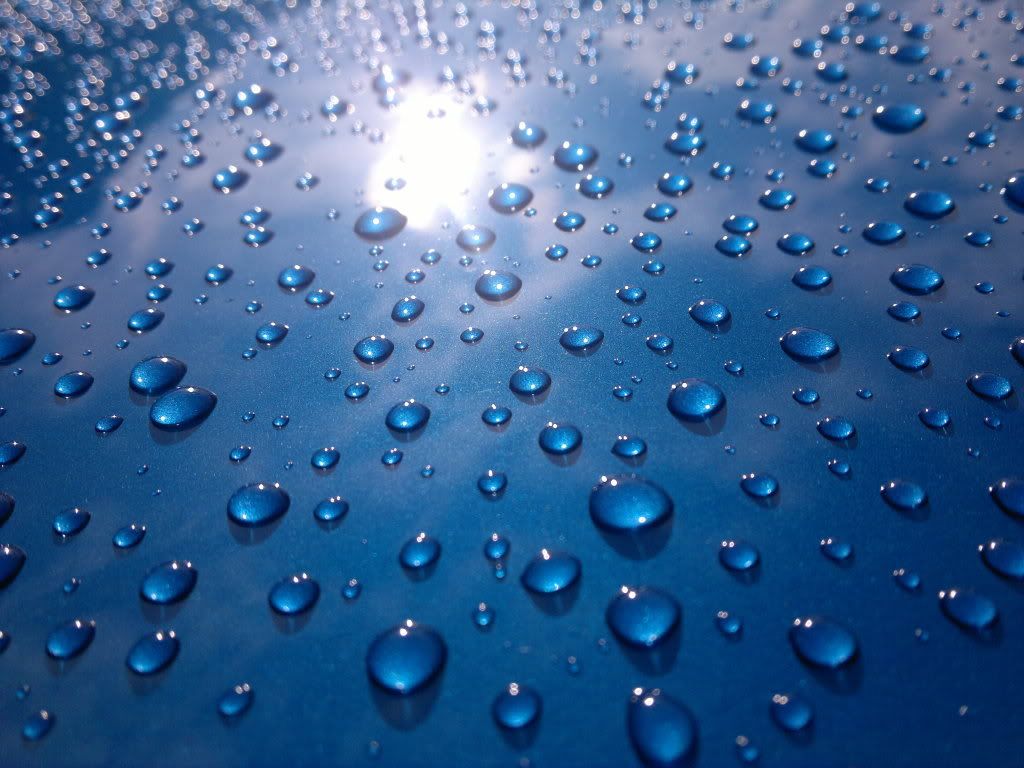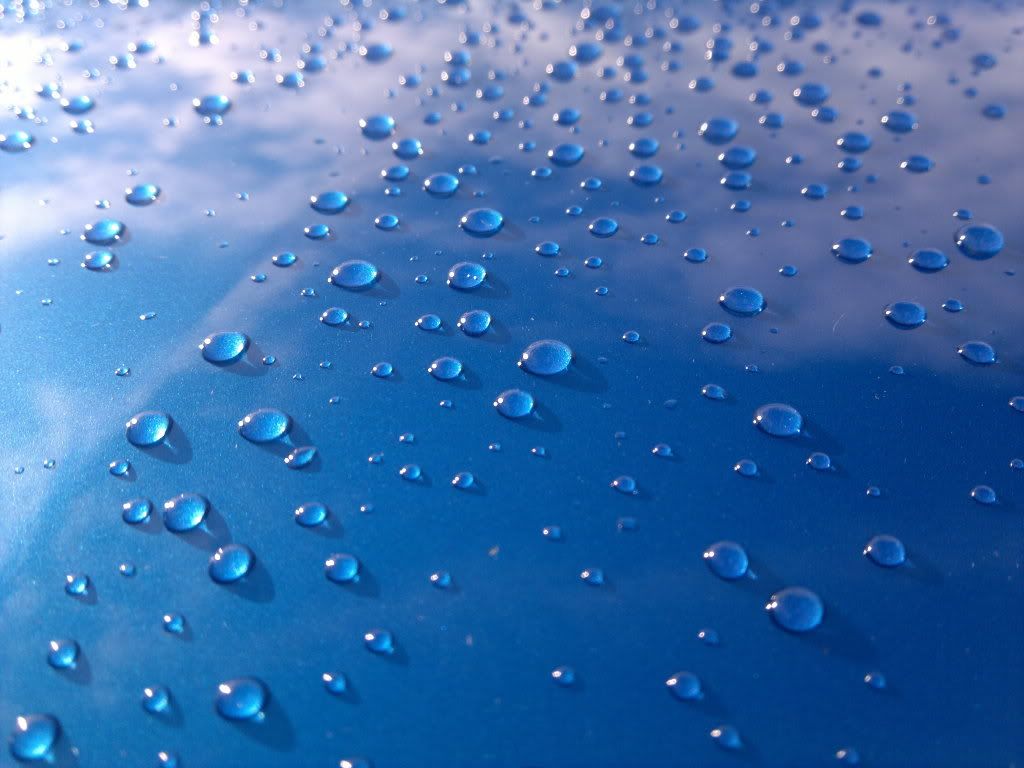 And this morning...
Other items picked up sunday; door shuts and under the bonnet all wiped down and clean, glass wiped over inside and out and bumpers/trim/tyres dressed
Now looks like a proper job
So yeah, that's that. Generally speaking my first experience with Sealant was one that i'm proud of; the car looks wicked and i can't wait to add another layer. The sealant went on really easy (guess the DA helped with that) and came off easily too. I don't know if i used enough/too much or applied correctly but thats something you only really learn with time and experience so as it stands i'm pretty chuffed
Comments welcome, as always.