Well after loads and loads of saving my mate Donkey managed to get the the car he had always wanted....Admittedly it wasnt a gtr because i think the insurance would have killed him but none the less the car was a stunning example in pearlescent white and a first for me to play with..
You may remember donkeys old car the MR2 i did last year for him
Alex and me had arranged this for months and i said as soon as you get it bring it round as im a massive fan of Jap cars..
He turned up early and the weather wasnt looking good but we managed to get it all washed and prepped before it hammered down..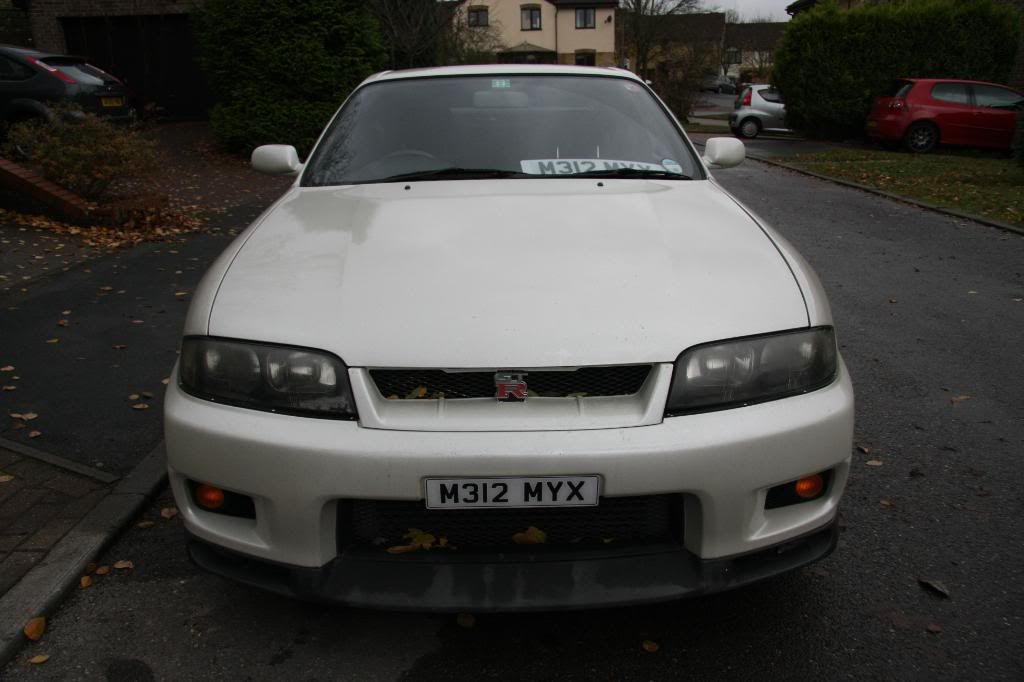 Gave the car a good citrus degrease first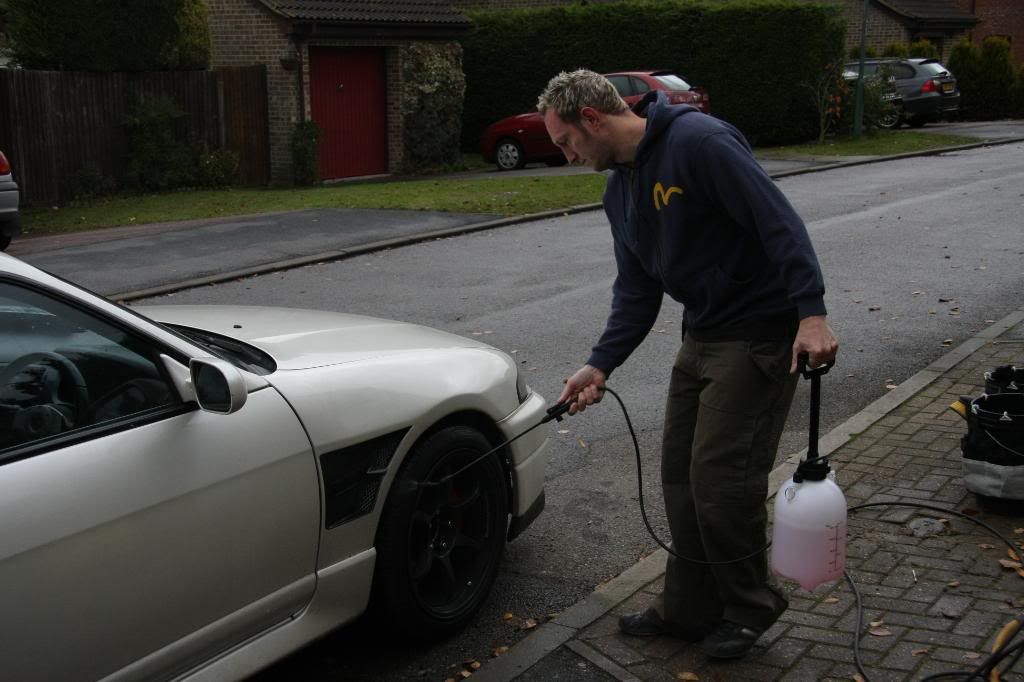 Then foamed it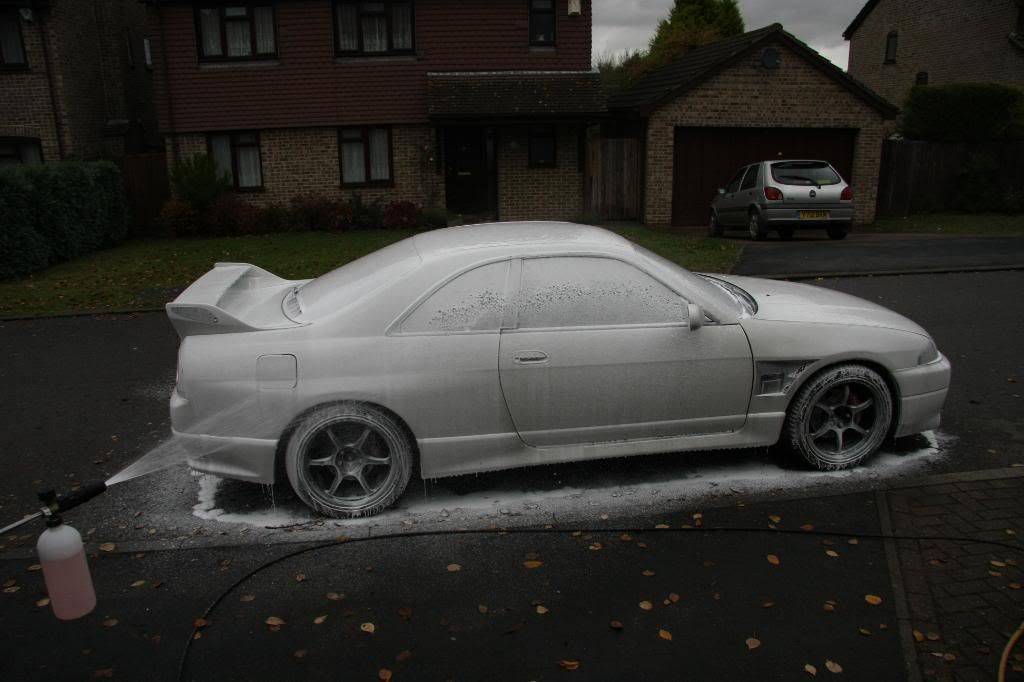 and leaving 5 minutes to dwell
car then sprayed off and started on the wheels
then the car was washed 2 bucket method
sprayed off and clayed
and finding green paint splats everywhere although only about 1 to 2mm in size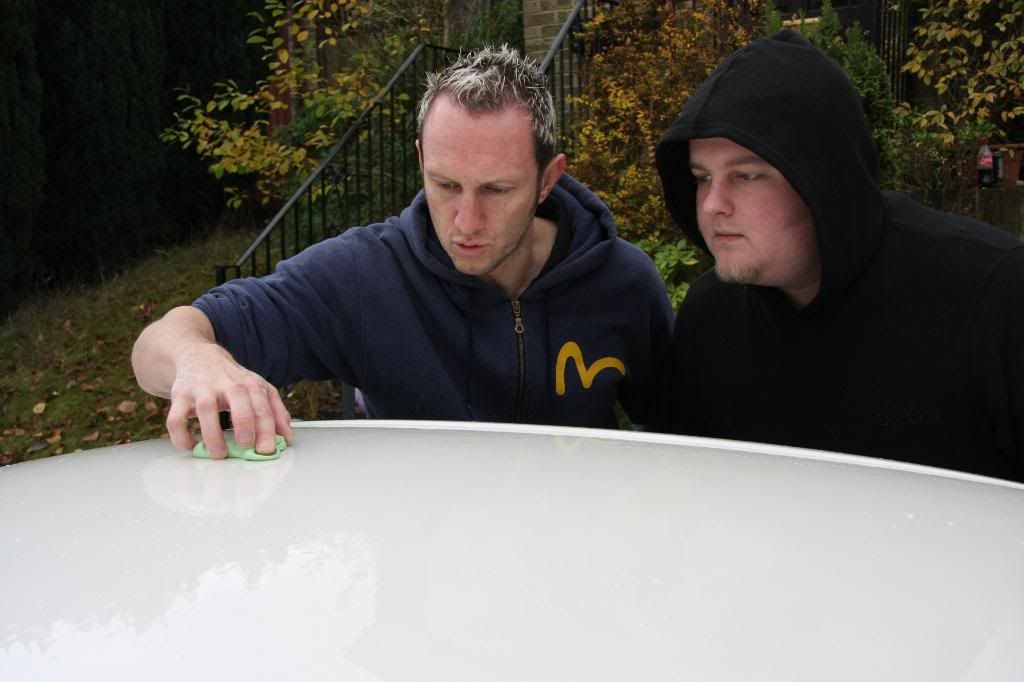 so it took me quite a while to remove them
Car then rewashed and all bodykit edgeing cleaned out with swissvax brush
loads of trapped dry dirt from the years brushed out for a clean cut line
and sprayed off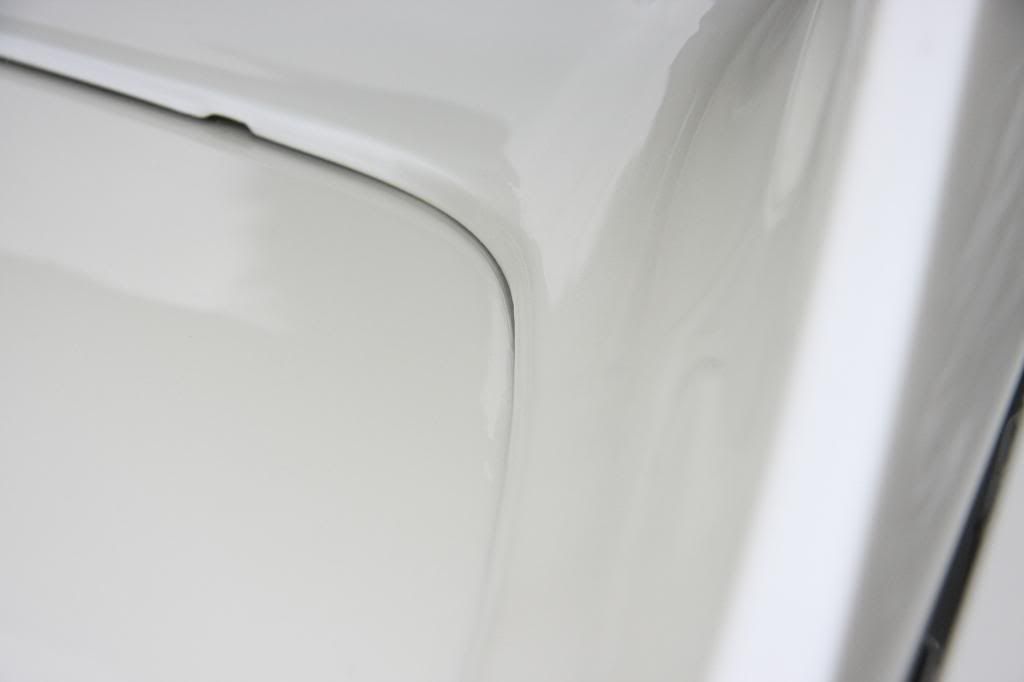 car finished off and dried in the garage as the rain was spitting now and light was poor
Once dried i taped up.
Me and Alex spoke about the paintwork as there were certain areas i was really concerned about with slight lifting under the pearl and didnt feel comftable cutting most areas to be fair so we agreed to just high gloss polish the car although there was a good 200 microns of paint on it all over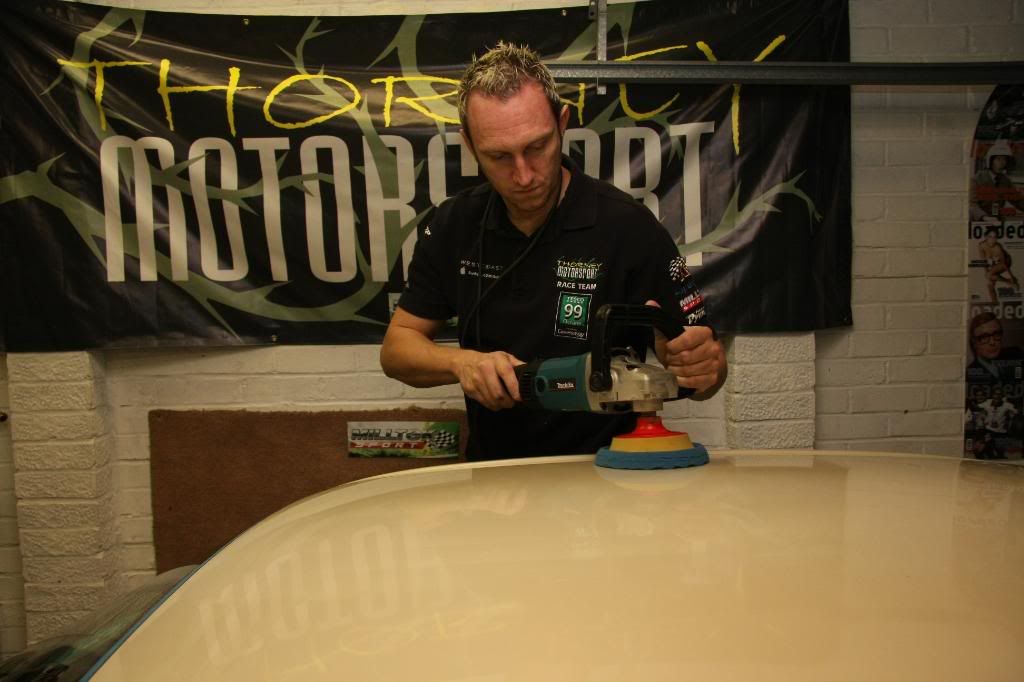 Once the car was final finished i then decided to give an ipa 50/50 wipedown and then clean and prepare with Virtua Bond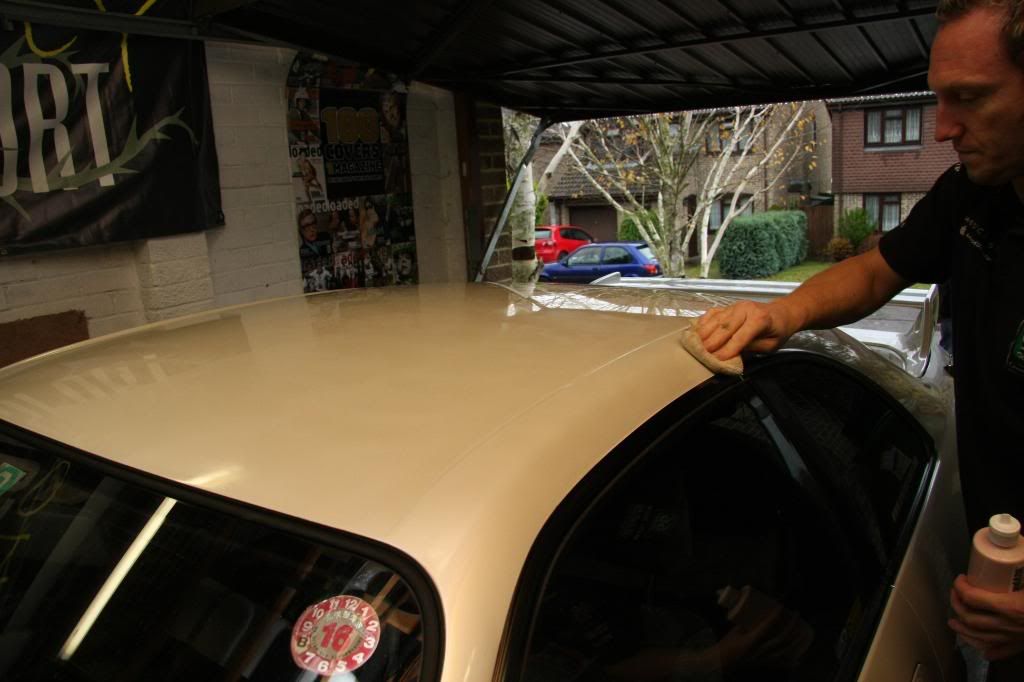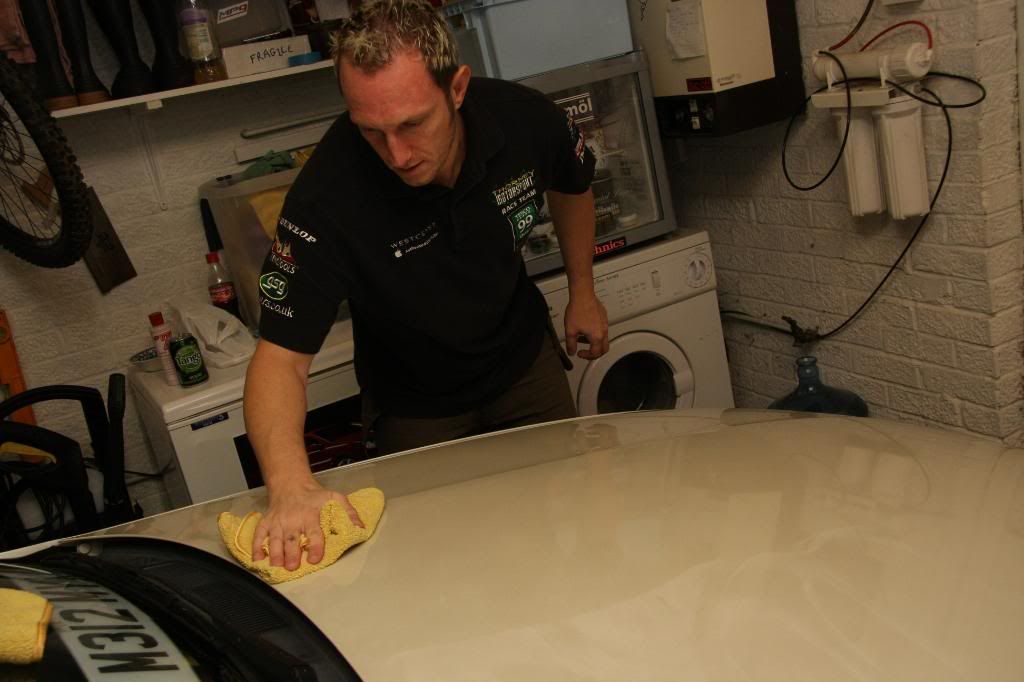 Next onto Zaino z2pro which i know will give the glassy look im after on this pearl white
applied in straight lines across the roof and down the sides
this is left for an hour and in the mean time it gives me ample opportunity to do seals , zorst and glass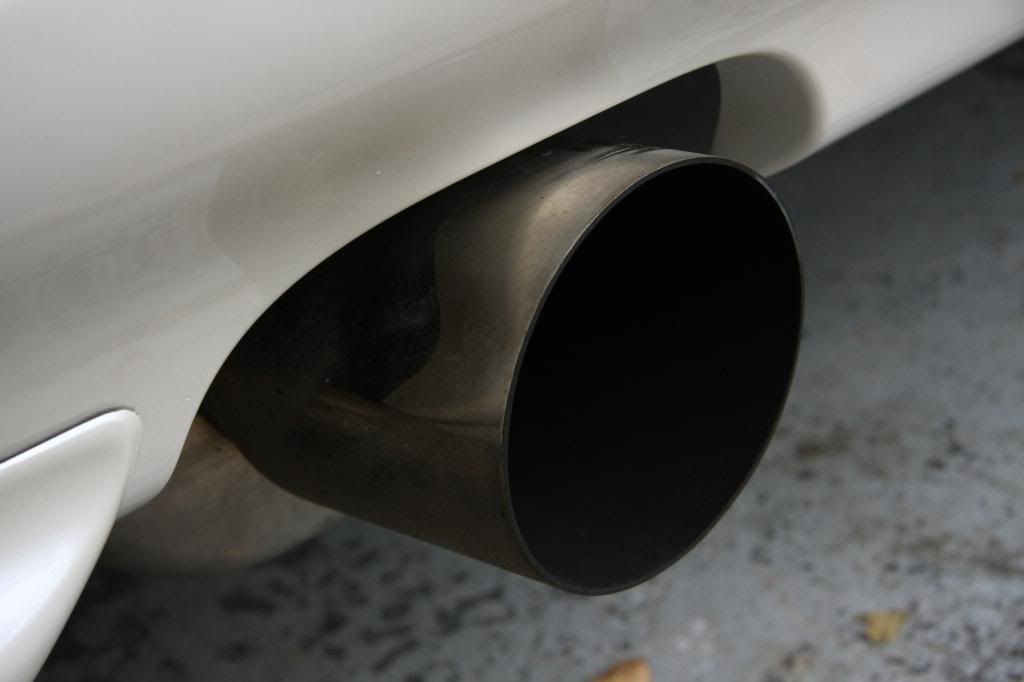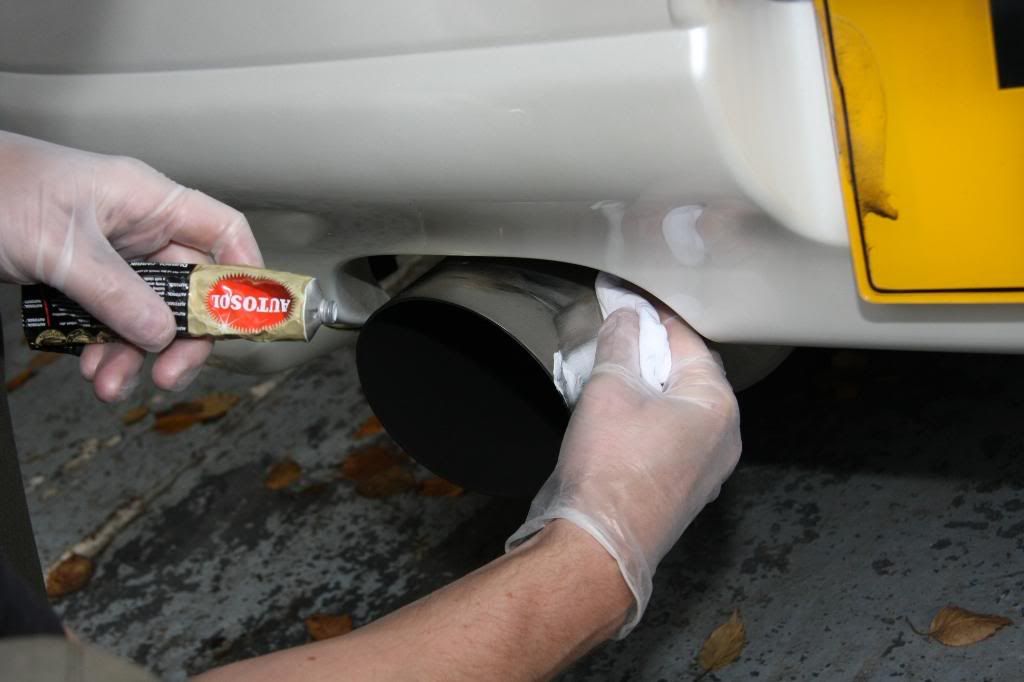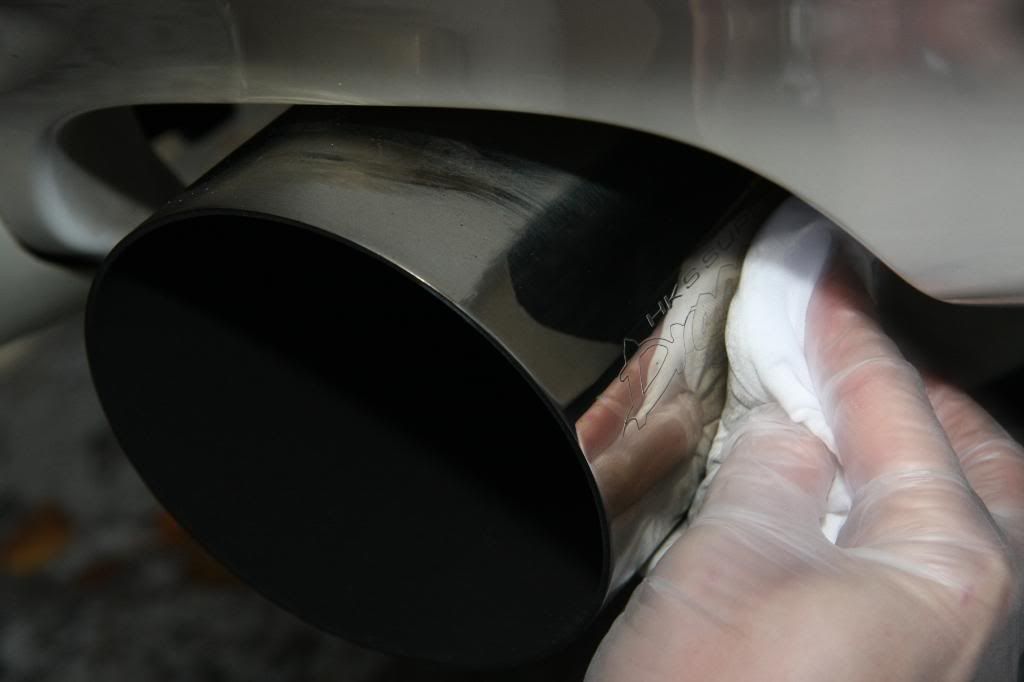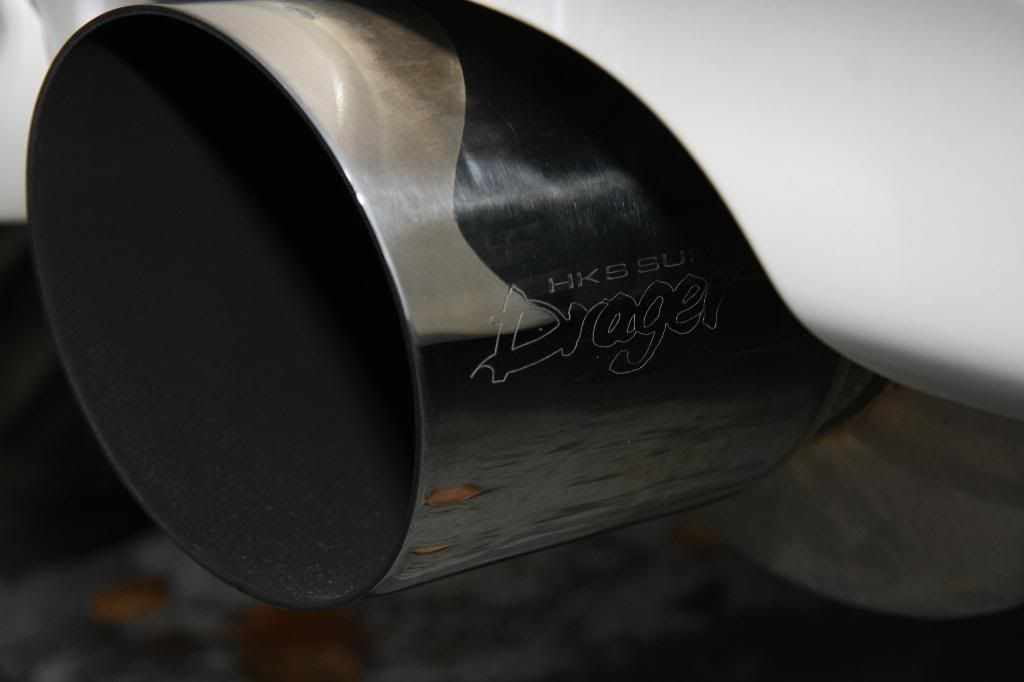 Zaino then buffed off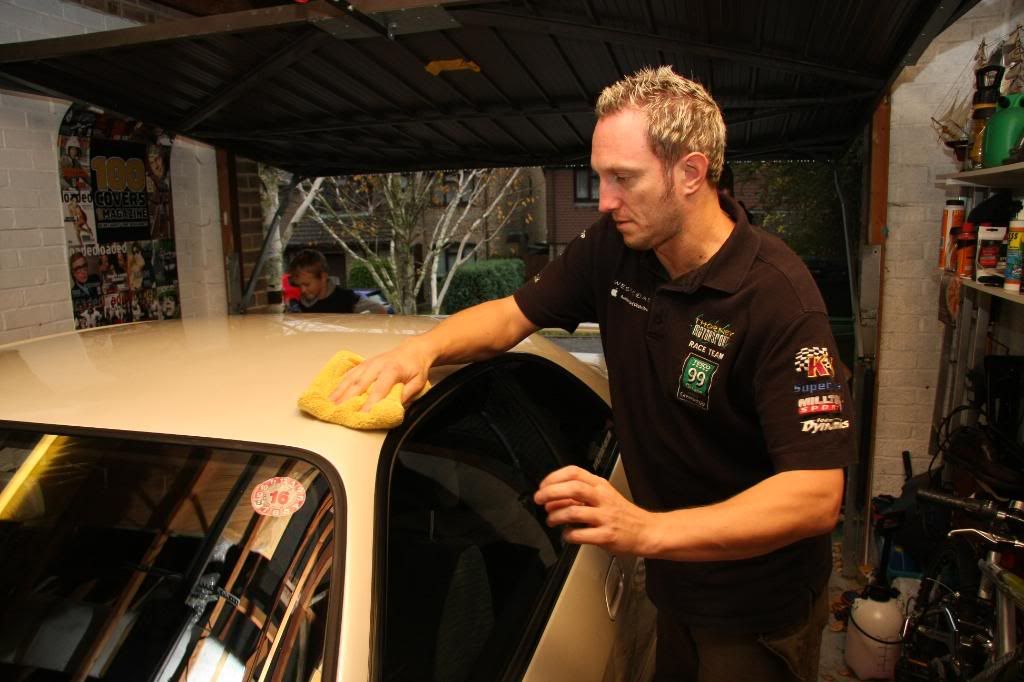 and then finally z8 for the extra 5%
Wheels zaino,ed aswell and tyres megsed...
All faded black trim black wowed and buffed off with damp paper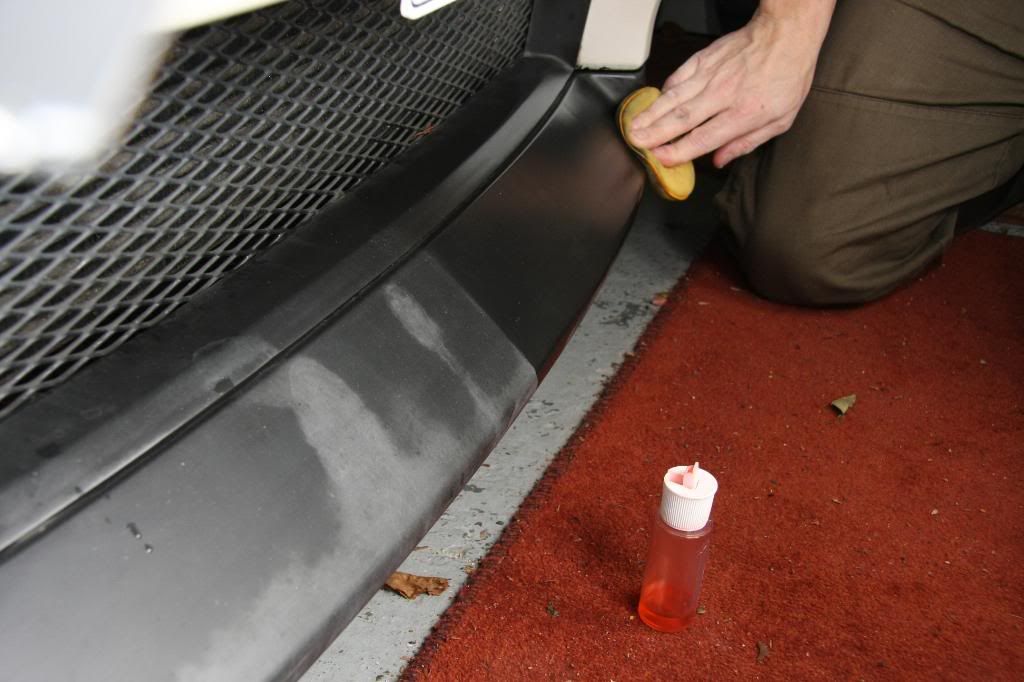 FINAL RESULTS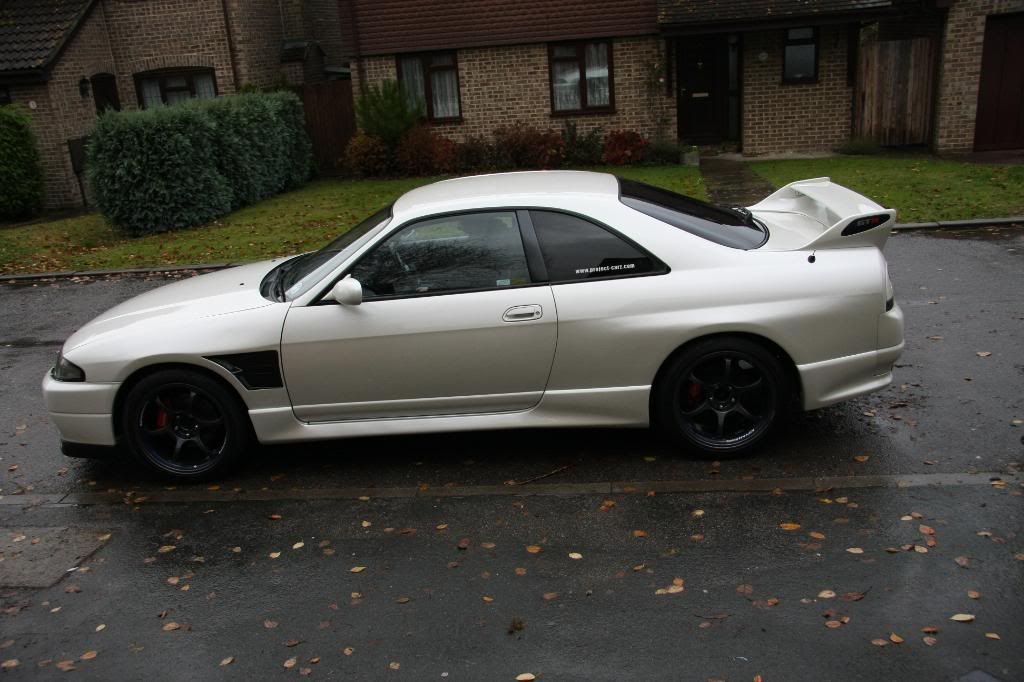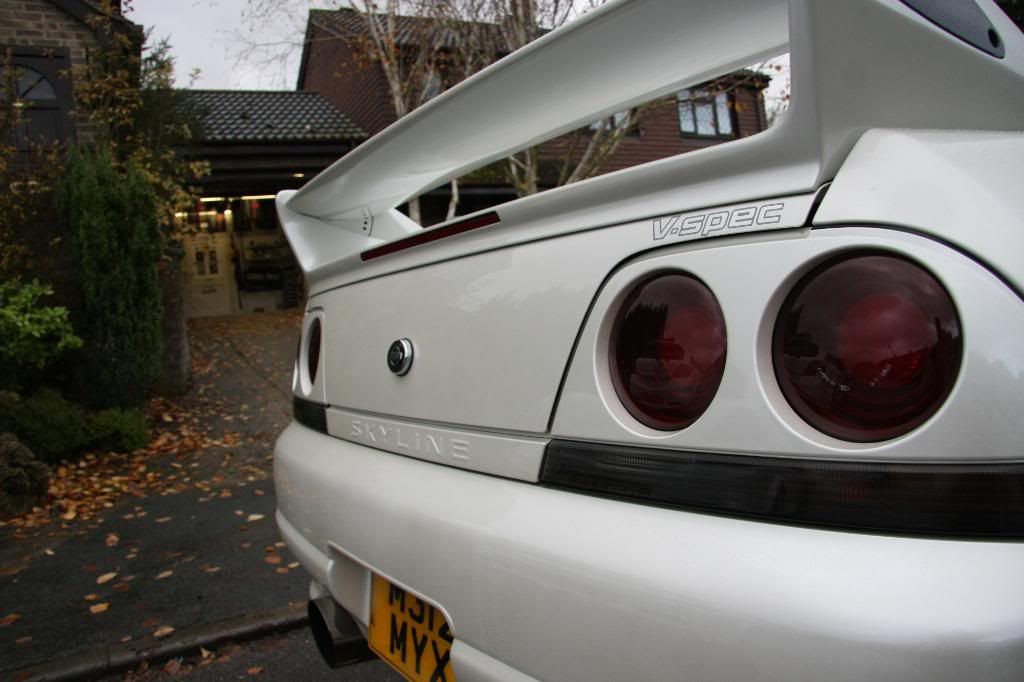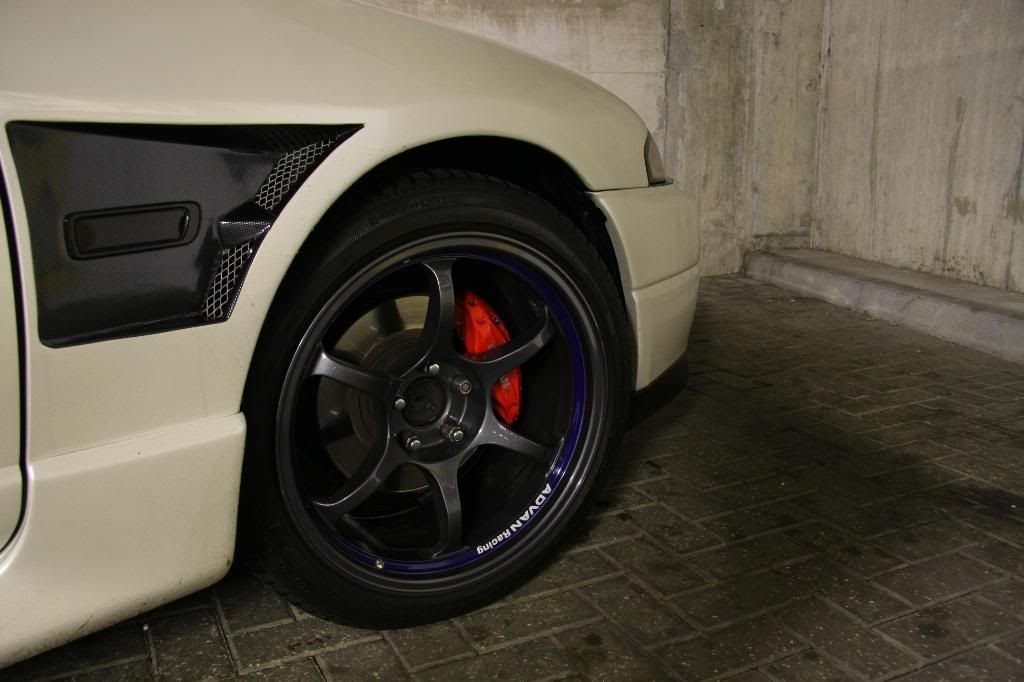 Now unfortunately Alex loved the car and the final results but guttingly not long after i got a call from Alex who was slightly upset and had hit a patch of oil on the dual carriage way and the car had gone 360 wrecking one whole side...The car is now off the road until Alex can work out where to go next