Ok today i got a chance to do a real classic in my eyes Geoff who has sold his Aston to fund this as its something he has always wanted and he felt after searching for many years for a real quality example this one was the right one..
The car in question is a Triumph 2000 Roadster which i would presume are quite rare now and this one is in pristine condition inside and out.
Design work started in 1944 following Standard's wartime purchase of Triumph, with the objective of producing a saloon and sports roadster, using a common engine, gearbox and similar running gear. The 1,776cc overhead engine and gearbox which Standard had been supplying to Jaguar for their 1 1/2 litre saloon was initially employed using the existing Flying Standard rear axle. The chassis featured an all-new design which included independent front suspension and comprised of two large-diameter steel tubes joined by cross braces. With a shortage of post-war sheet steel, the main body panels were of aluminium alloy, the bodywork being styled by Standard's Frank Callaby, who included a dickey seat, similar to the design of the pre-war Dolomite Roadster coupe. Launched in March 1946 alongside the razor-edged 1800 saloon, the larger engine was introduced in 1948, featuring the 2,088cc, 3-speed gearbox together with a new rear axle, which came across from the newly-introduced Standard Vanguard. Power increased from 65 to 68bhp, raising the top speed from 70 to 77mph.
The Triumph is in black and is stunning..
I decided against a power washer today simply because i didnt think it warranted it and simply used a hose and trickle wash.
I got the car out ready and thanks to macca of
WWW.AlternativeExposure.com
for coming along with me to take photos..
Today was zero degrees
Products used today although Wheel Brightener was not needed...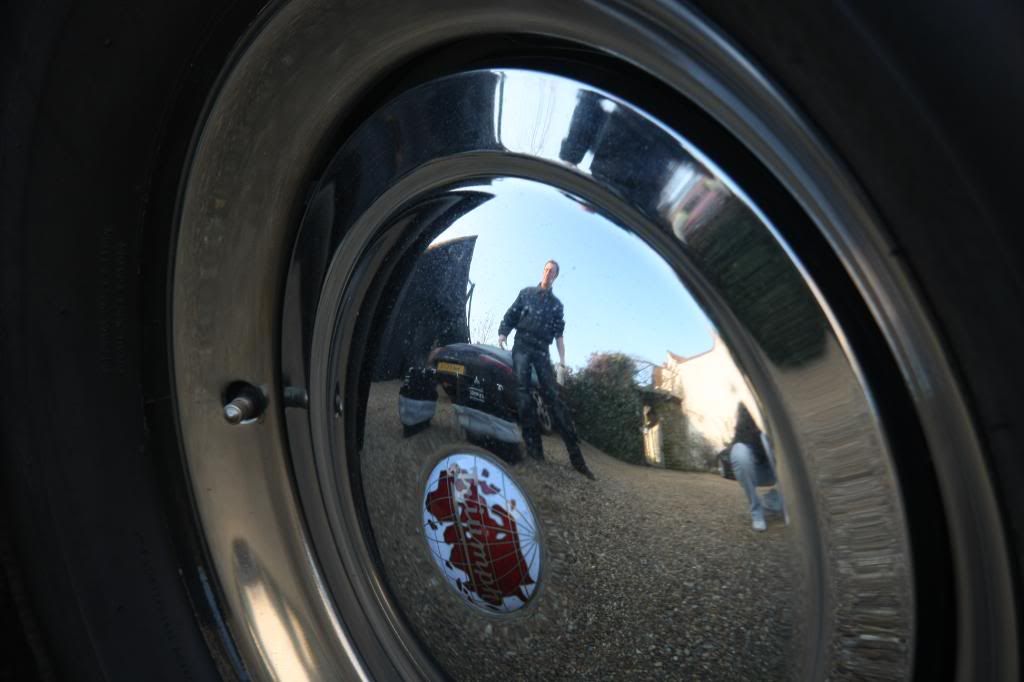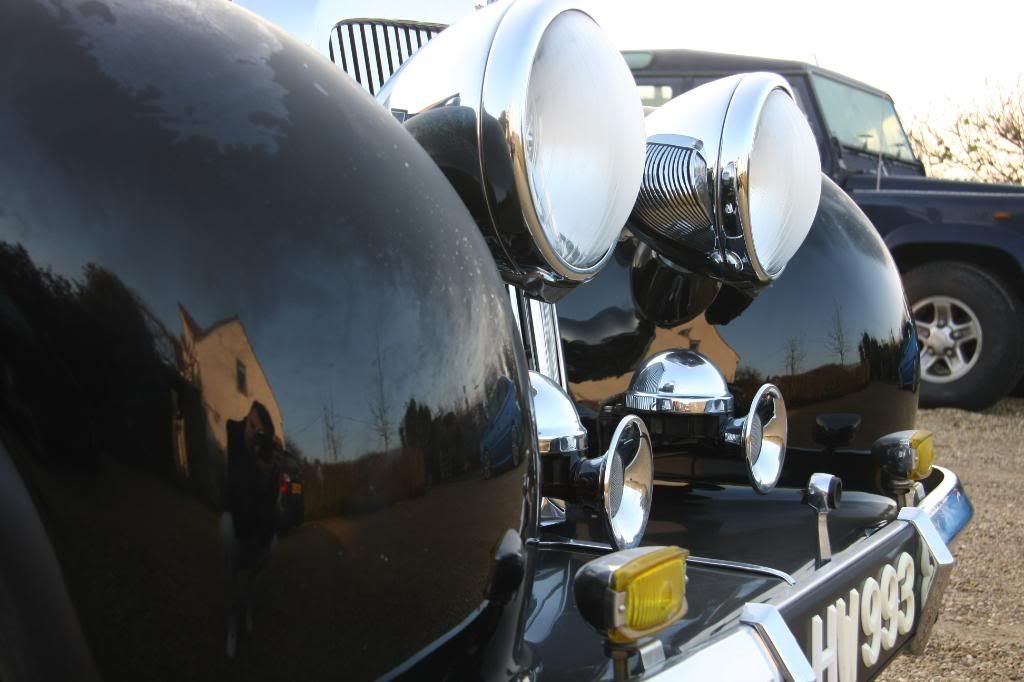 The Triumph given a very thorough but gentle wash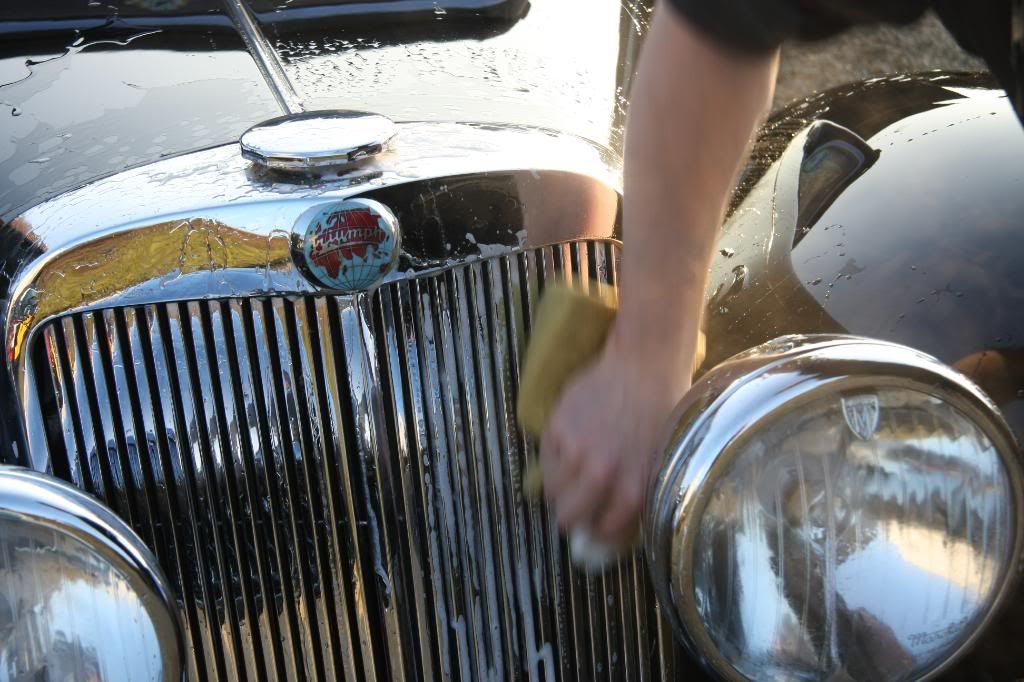 Car washed off and ready for claying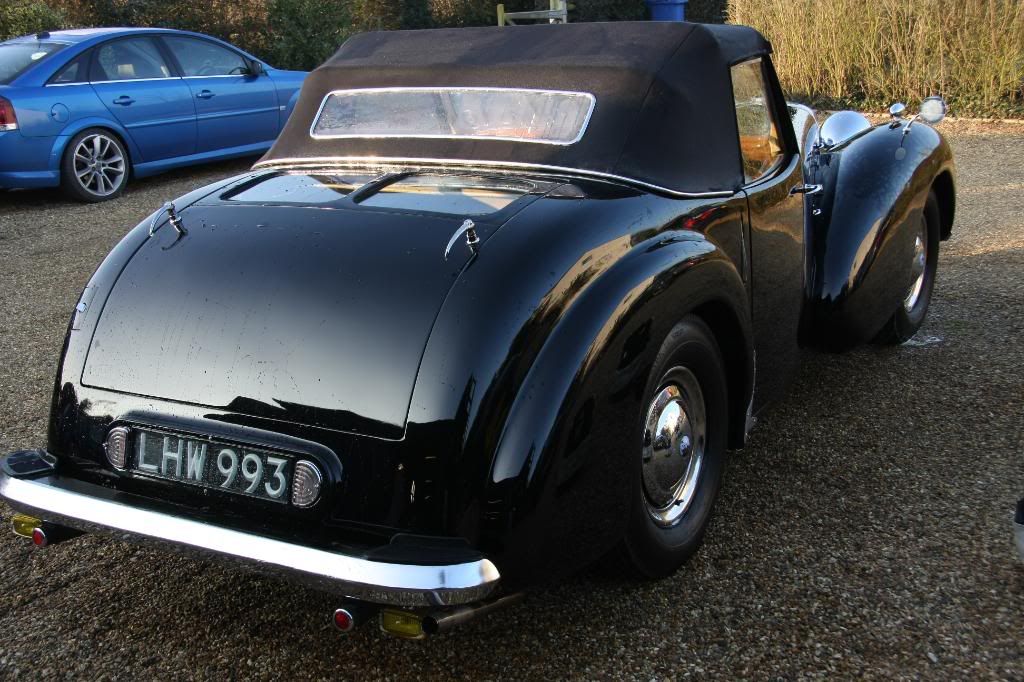 claybar clean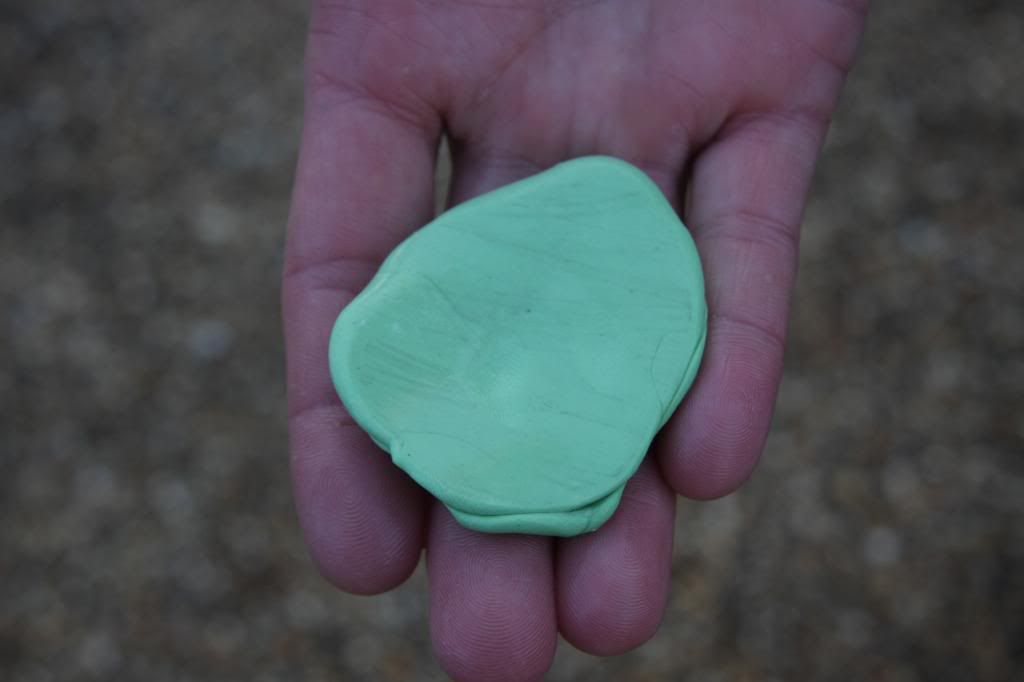 the car was then rewashed and hosed down although the temperatures were worrying me because in places the water was iceing up
so i dried the rest off in the garage where i had heaters blowing...
So car finished off then paintwork read coming in at a steady 160 to 200 microns across the board
and showing the extent of the paintwork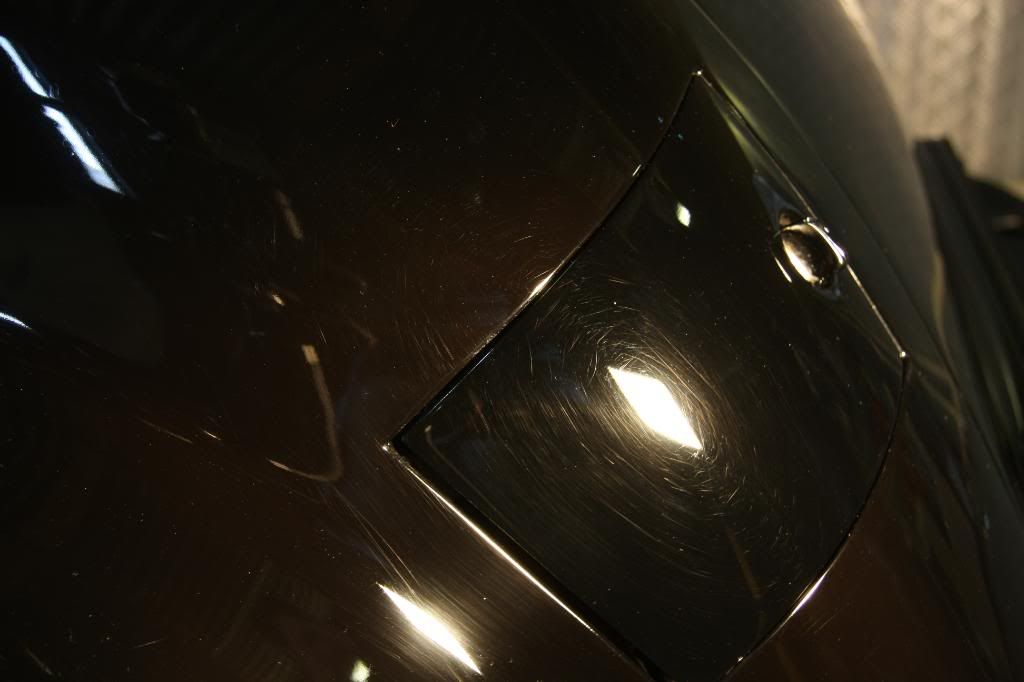 Now the paintwork on this car was actually alot harder to correct than i first imagined and i really thought it would be like butter but it wasnt the case infact it needed a bit more work than i first anticipated and i also didnt realise exactly panel area how much was on this car when you roll out all the curves it was probably a standard car and a halfs work..
Anyway i masked up as i went around as certain areas were still damp from the conditions so it seemed the sensible thing to do..
Started at the rear and worked my way forward , there was no way i was going to do 50/50 shots on this because i had no idea what has or hasnt been done to this car in 50 years so after speaking to geoff i just said safety was my no.1 goal here and i would get the best i felt possible without risking anything.....One thing i did learn today though was that maybe like some i could do with a pc for intricate areas that the makita wouldnt fit into as some areas were done by hand especially behind the chrome fitments and lighting which were unaccesible via machine in any form with any backing plate.
After correction on rear nearside using a combination of menz ip and 3m 80349 and a sonus fx2 pad.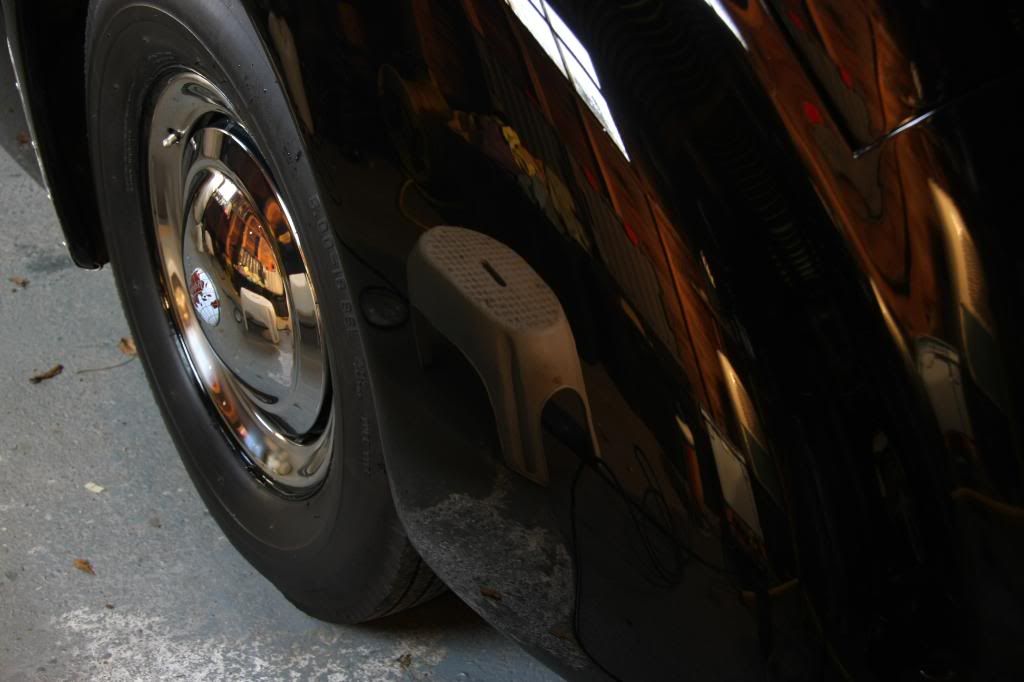 taping up areas like the indicators which had a habit of popping out when the area was worked on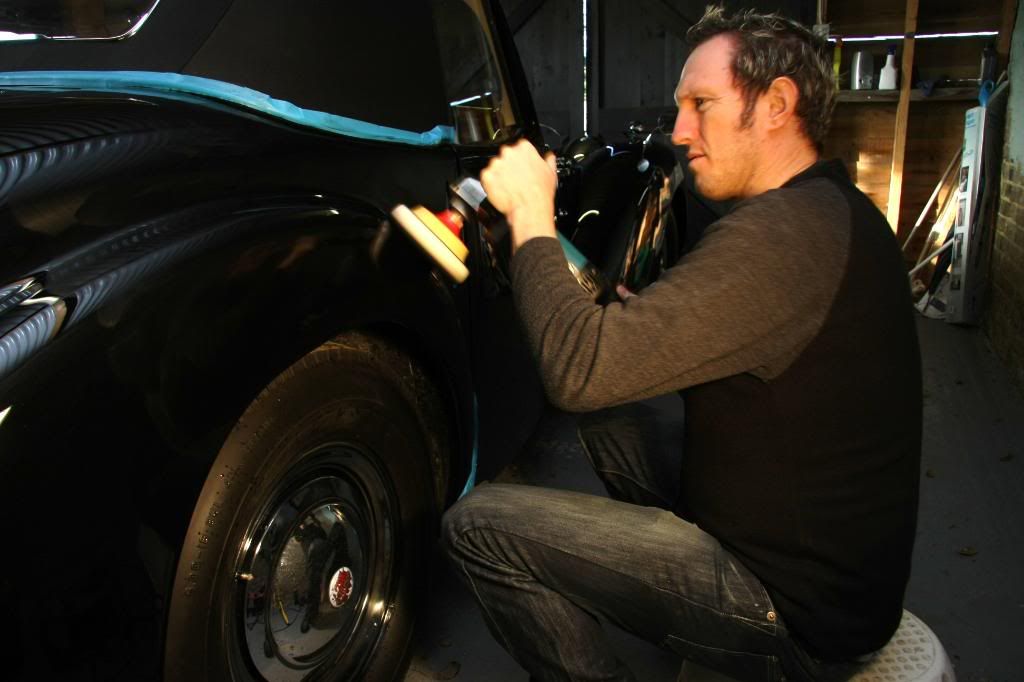 rest of car finished and pad cleaned after every half panel
i got through 25 cloths on correction alone which i think may be runied visually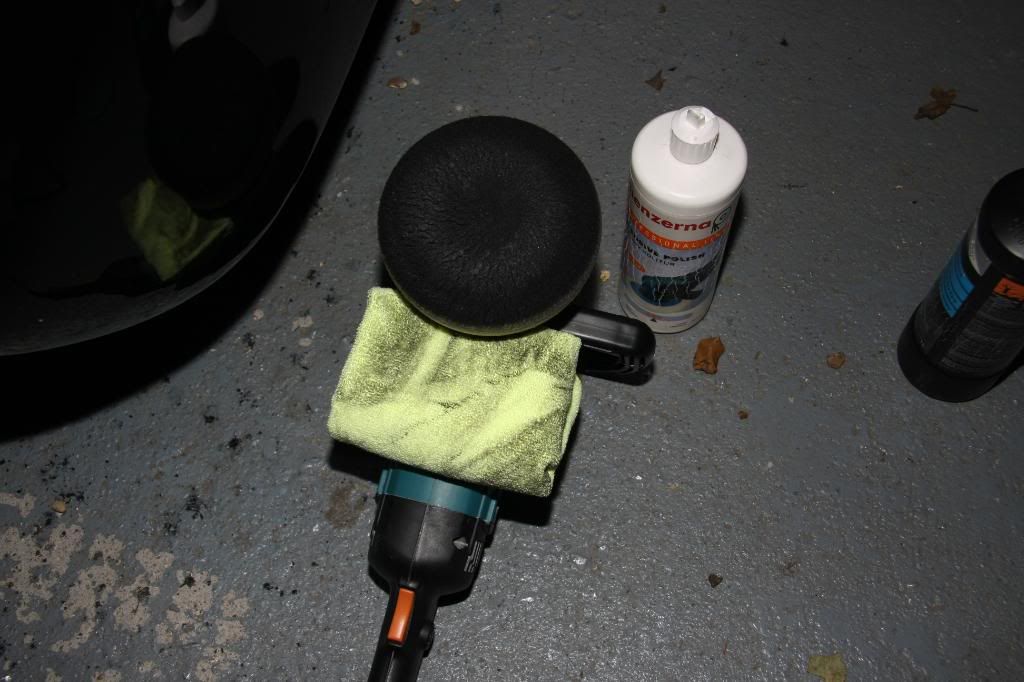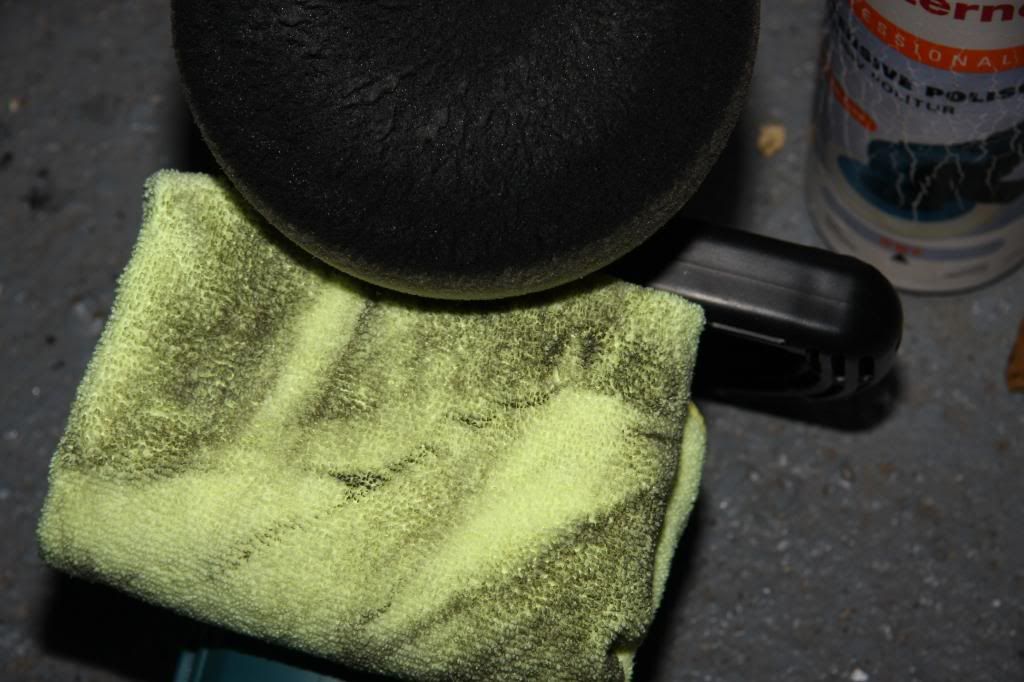 I then decided to cleaner fluid the whole car because i like the oily look cleaner fluid gives on a nice gloss black car , maybe pointless after the car was final finished but i enjoyed it.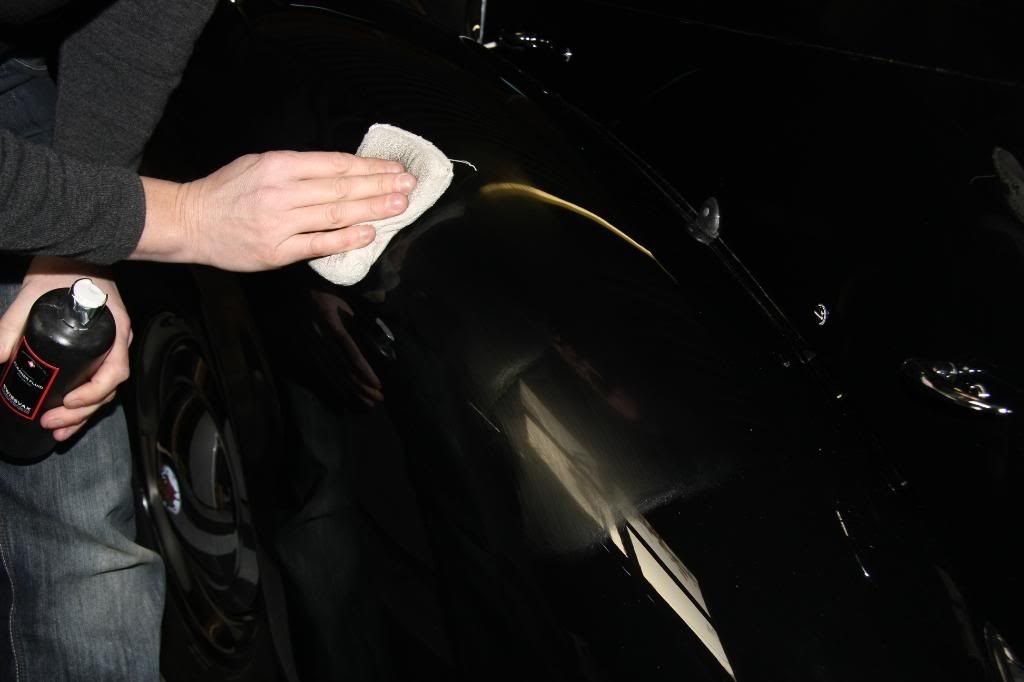 wiped on and instantly buffed off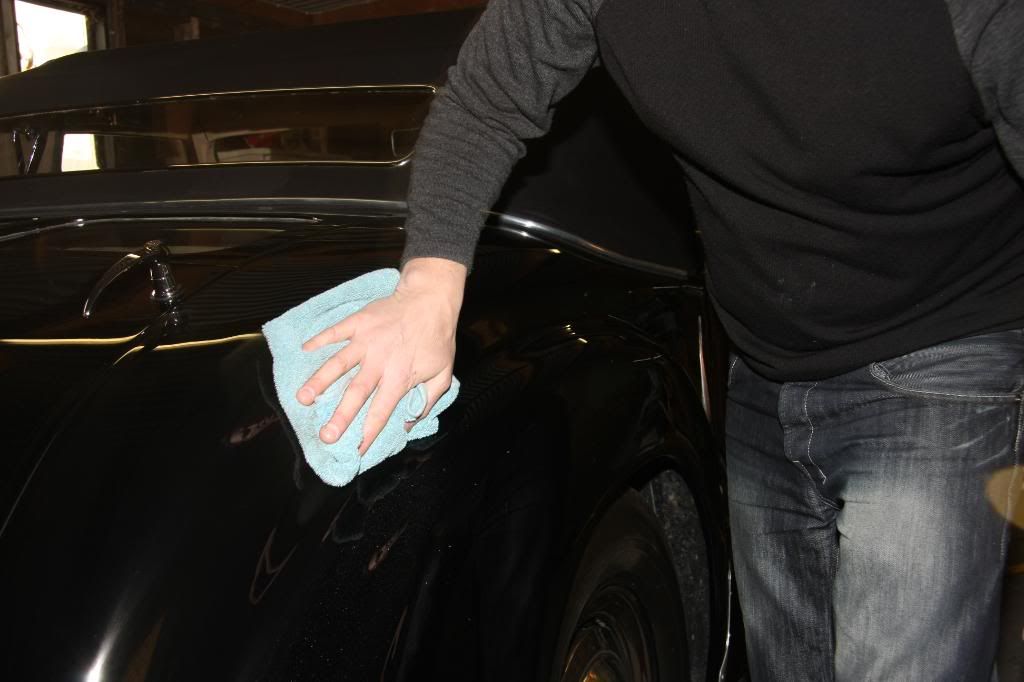 Now the conditions in the garage had warmed up considerably i decided it would be a good idea to polish all the chrome and then zaino z2pro it all as i felt the temperature would work fine inside the garage but had it been colder i wouldnt have bothered..
All chrome including handles , locks , wheel hubs , bumpers , lights etc all zaino,ed for looks and protection.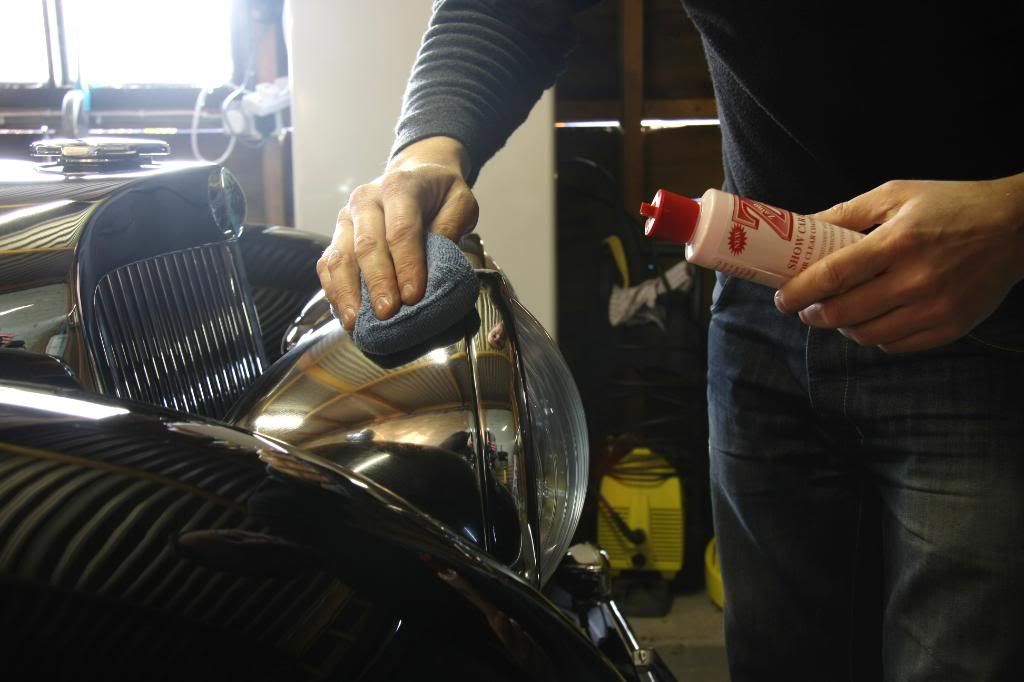 Now i had an hour to leave the zaino to cure so it was onto waxing..
Now ive been very fortunate in that Dave at
www.ChemicalGuysUk.com
run a competition with many prizes and i won a tub of the new Chemical Guys wax called Natura E-Zyme which is being released on the first of January i believe so this was quite exciting for me..
This is their top of the range wax and would give this car good protection and the look that was required i was sure.
Heres some info on the wax although i have asked about ingredients etc i think its a bit of a secret
Heres the wax over the pond
http://www.chemicalguys.com/Natures_...ax_p/n_001.htm
and heres the wax in the flesh...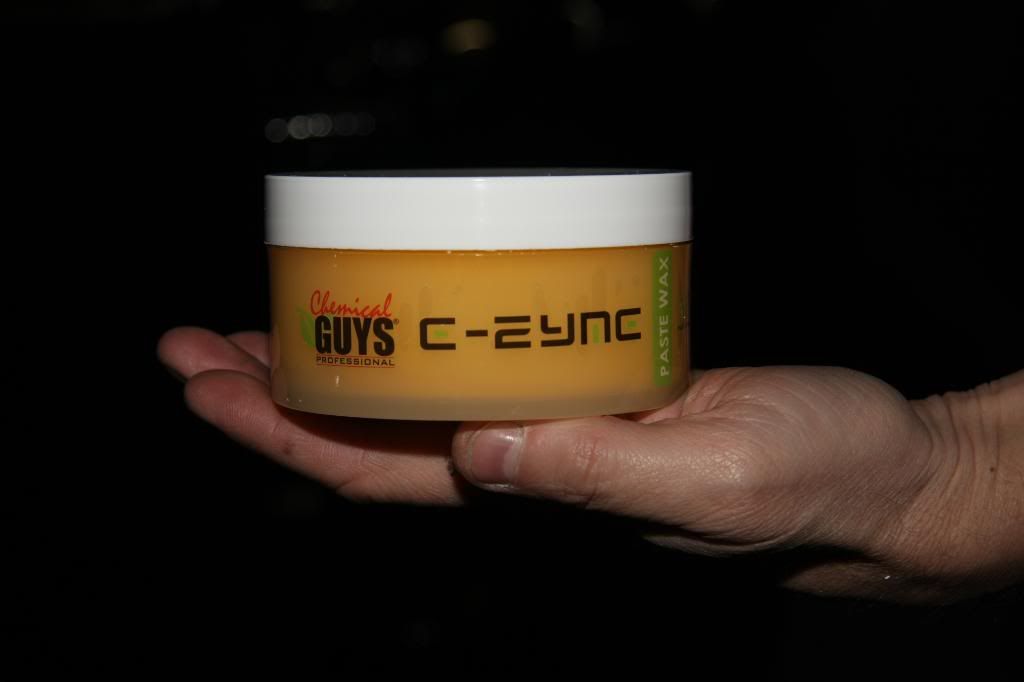 I decided to hand wax a panel of this car to see what i thought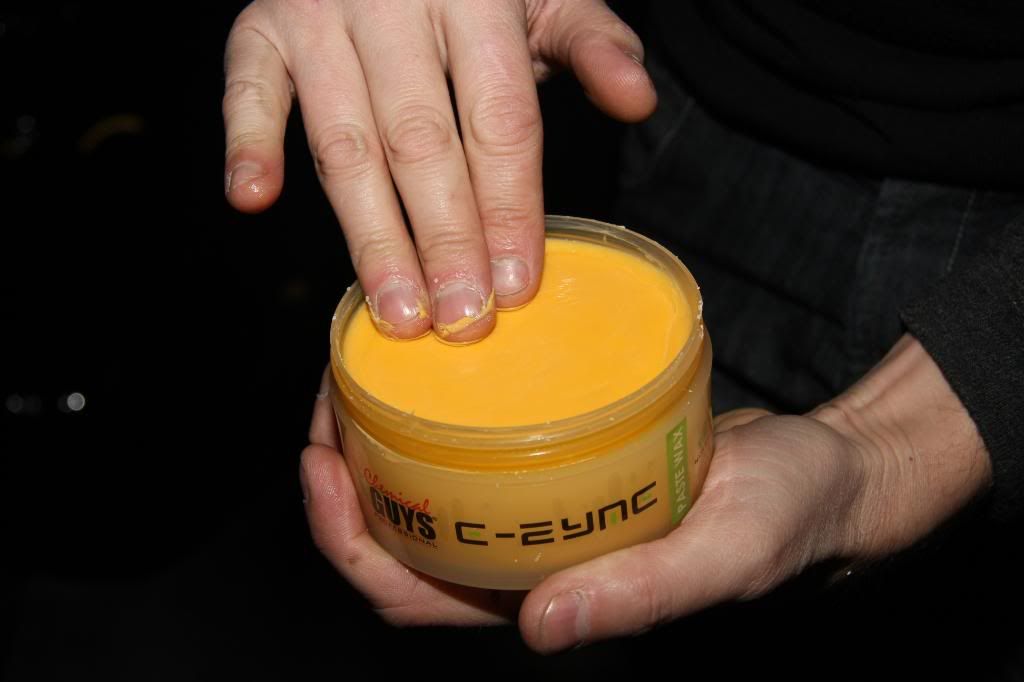 I must admit first impressions on the wax were that it easily broke down into a very fine liquid in my hands if thats the right word to use and was almost oily within seconds which made it a doddle to use hand application wise as it spread very easily with minimum wasteage id say..