Hi....
Just thought you,d like to share the experience i had when Paul asked me along to help him with a supercar detail.....
We have waited until one of the big 5 came along and it did inside a week.....
So looking up some facts and figures before heading off to the clients we saw the car for the first time when the client pulled up in it.....
I think this was the Bugatti that James May had driven to the max on top gear and had therefore racked up a few miles.....
30,000+ to be exact....
http://www.youtube.com/watch?v=NMBCw6fJfEA
So this was the car upon parking up at detailing bay...
BEFORE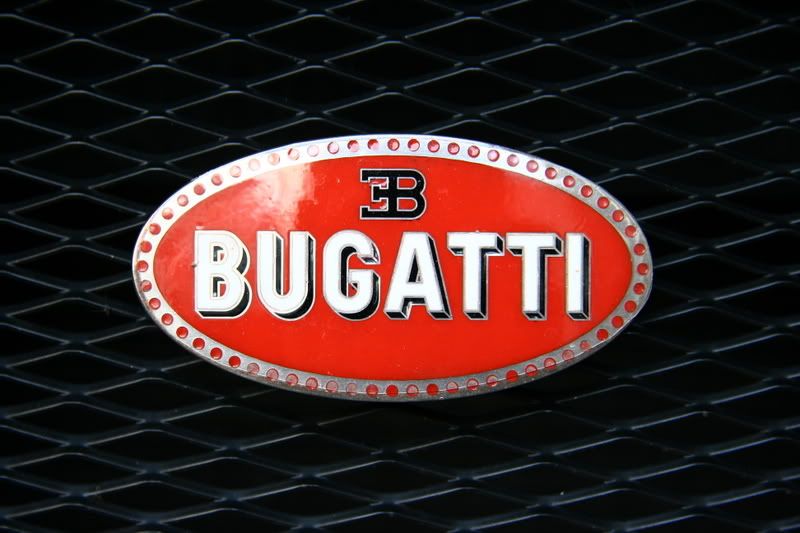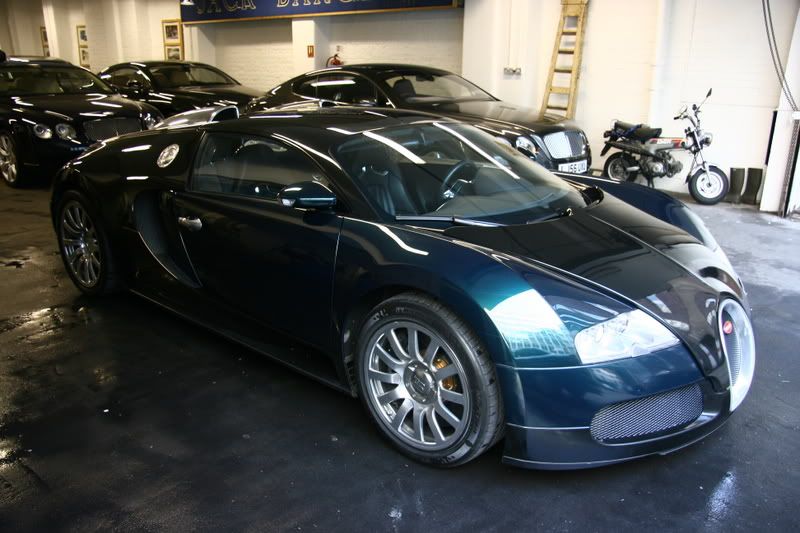 It became pretty apparent that this car needed some work doing to it as you can see this was upon the first inspection...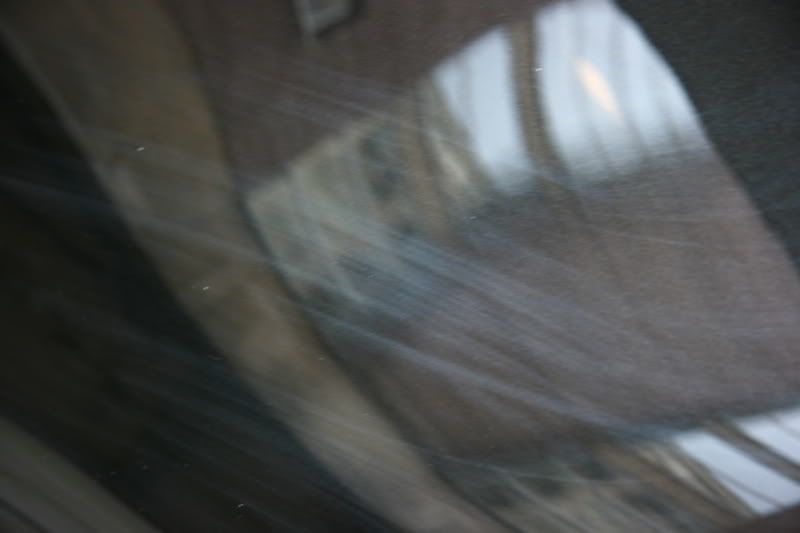 Paul then inspected the car and decided how to detail this car.....
Basically if Paul was a professional boxer then i was the cuts man today in the corner and my responsibilities were to look learn and listen and take in as much as i could......He then decided to give me the responsibility of the wheels , nuts and bolts and aluminium across the board........
I think he trusted me as we,ve spent many hours together and he knows my plus and minus points.....
CITRUS DEGREASER
The first thing Paul did was to citrus degrease the car paying special attention to the wheels and tyres which were in quite a bad state inside....
I knew this was going to be hard work as the inner dimensions of the wheel were at least 20" deep and i could not possibly reach all the way in..
They were also quite badly tared..
The cost of a single Bugatti tyre comes in at £5000 although they will sell four for £17000.
They are high speed tyres specifically designed for the Veyron measuring 265-68R 500 A on the front and 365-71 R 540 A on the rear....
They are also run flats....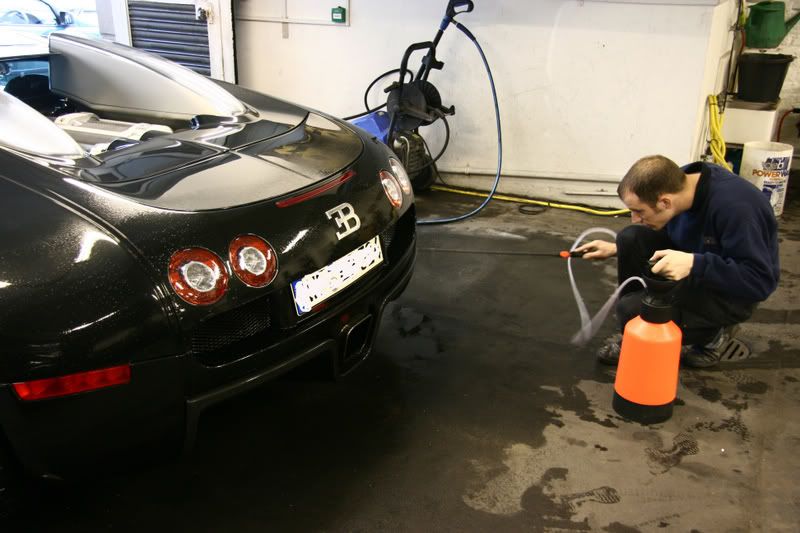 The tyres also have a specific PAX system fitted ensuring safe handling after dramatic pressure loss...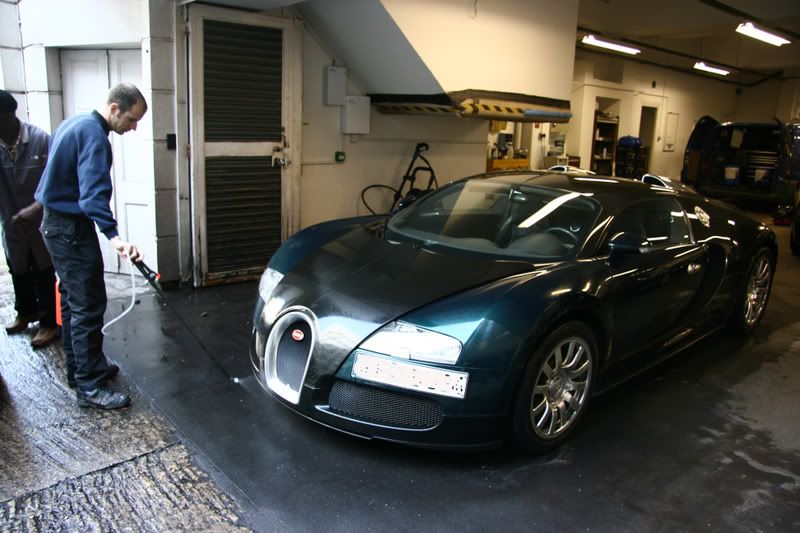 Paul pointed out to me exactly what he wanted from the wheels and also pointed out any points he felt would need special treatment as the wheels make a car....
WASH
Next was the wash..
Using the 2 bucket method Paul then continued to wash the car using zymol sponges...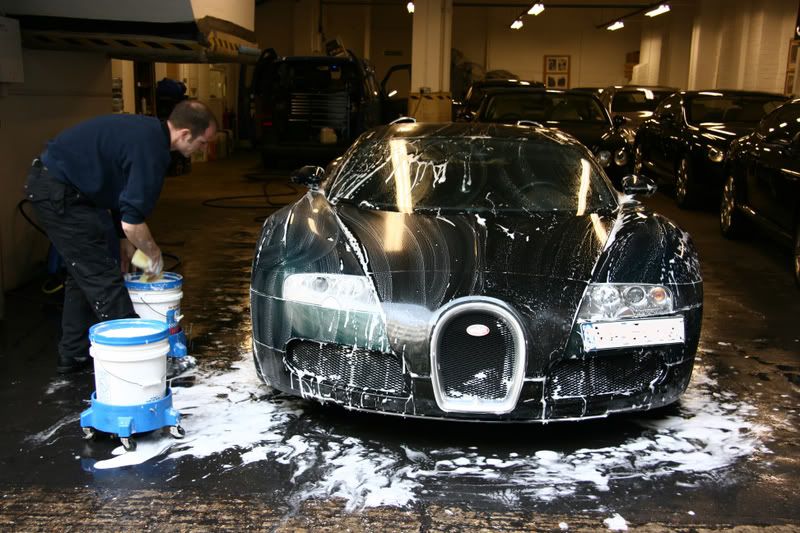 I then decided this was a good time to start the wheels so using 2 different size brushes started to clean in the grooves of the rims...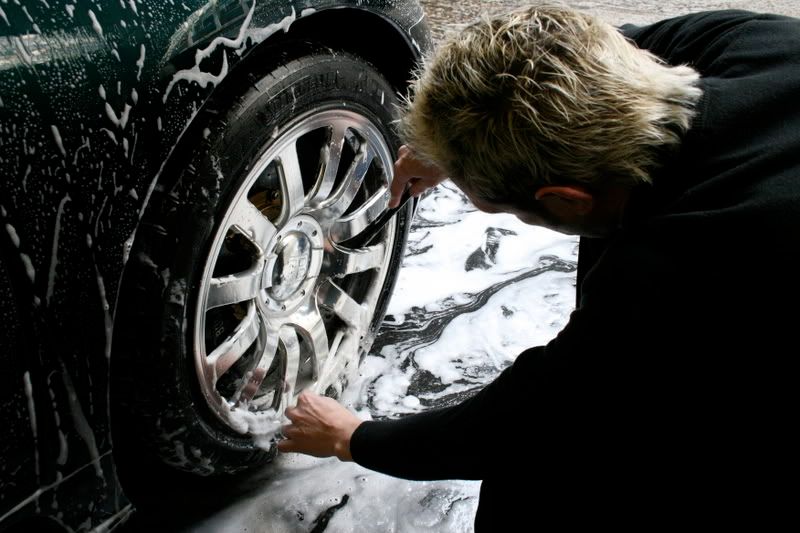 There were certain areas that i used a special tar remover Paul gave me that was safe to the wheels but removed all traces inside the rims...
To be honest working on this car was very special as i have always looked at this car as the greatest car ever built and never thought id get to see one in the flesh...
To be a customer picking one of these up from Molsheim-Dorlisheim a small village in France must be a dream come true.....
Ettore Bugatti im sure must have dreampt of a car like this wearing his distinctive badge.....
I believe that there are 60 Bugattis on the roads at the moment but mostly are in the usa.....For somebody to order one of these cars they need to put a 30% deposit down.......
There is even one on order for Afghanistan!!!
Once washed Paul sprayed the car off paying particular attention to seals and undercarriage...
CLAYING
Next Paul decided to clay the car.....
Using a Zymol claybar and clay lube of his own he asked me to raise the rear spoiler again so he could get into all the nook and crannies at the rear...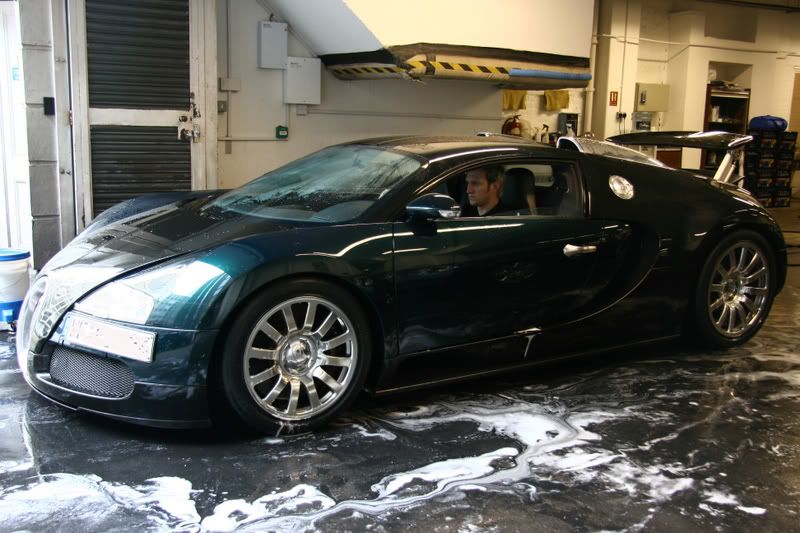 Paul then started claying the car...
The car needed claying badly...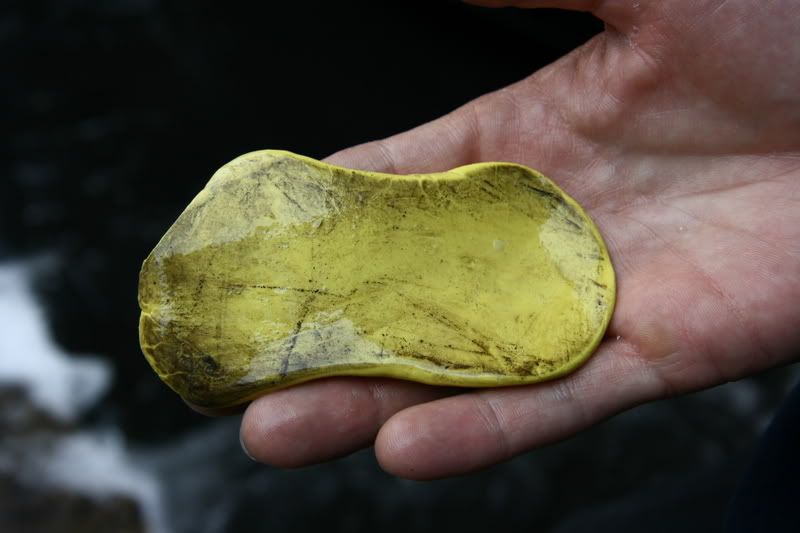 Once the car was clayed Paul then washed the car again and i gave a final rinse off before we dried the car....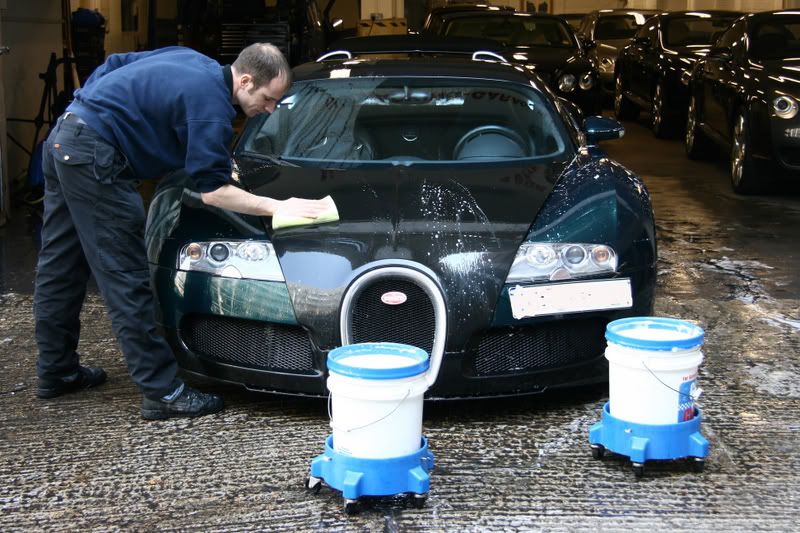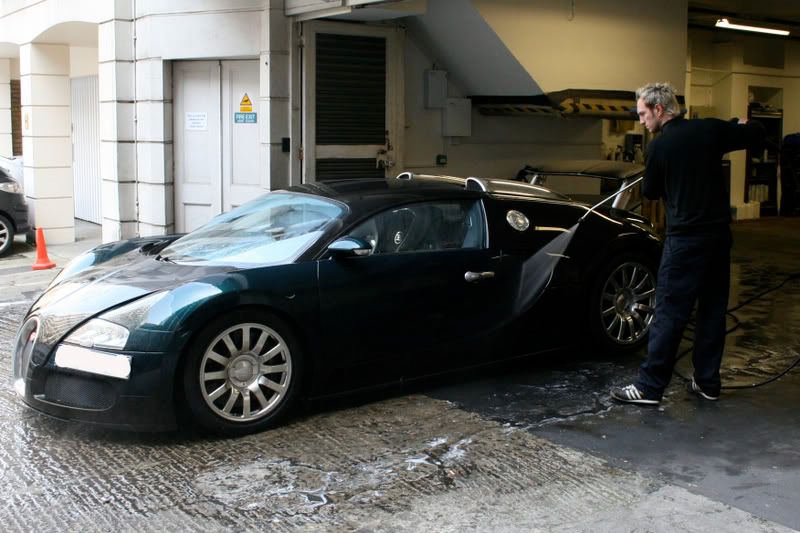 PAINT DEFECTS
Now the car was dry and clean it gave Paul a good chance to get a proper chance to see how bad the car was........I think James May may have washed it at some stage with a 1950,s sponge he has in his shed....
It wasnt pretty for such a beautiful car....
Infact for such a beautiful car and the fact they are not short of a million pounds i was gobsmacked...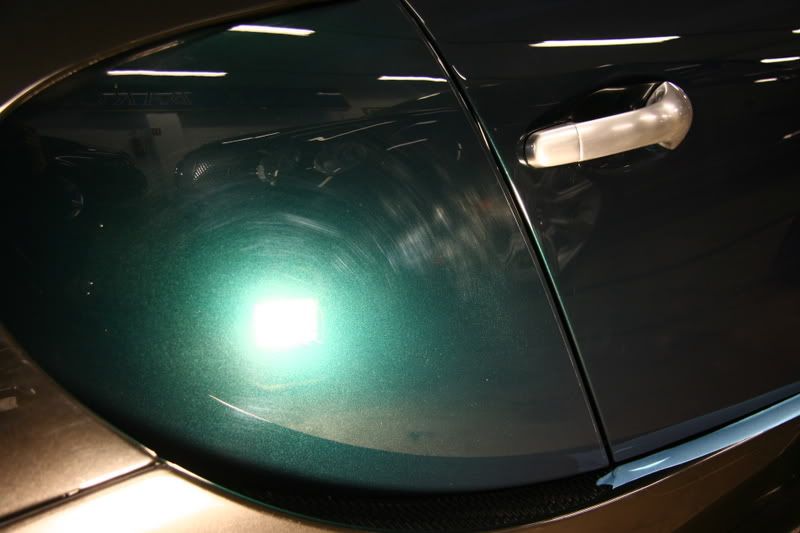 Paul then spotted a really bad and quite deep scratch across the rear panel which he said would need special treatment on it......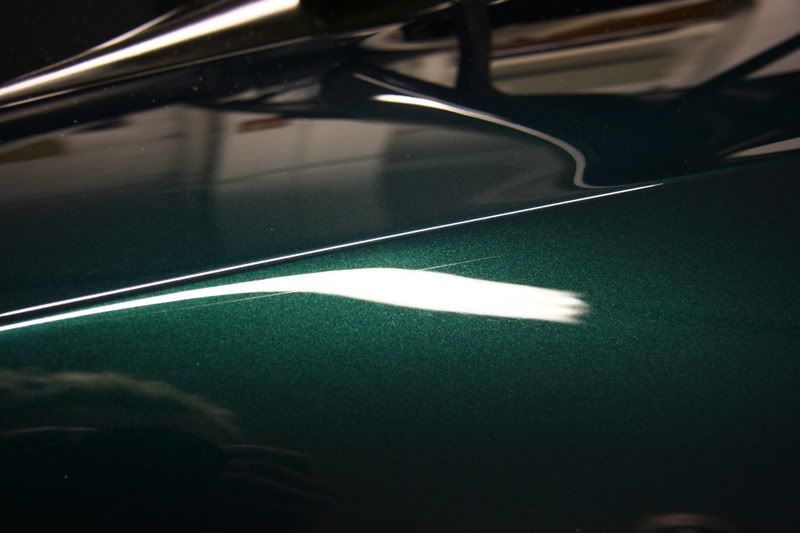 To be honest the one thing i really noticed was the lack of orange peel that all modern cars seem to inherit now......
This car had had 10 coats of hand spraying and you could tell.....
The 2 tone effect was beautiful and comes in 5 distinct colours with the car being limited to a factory run of only 300...
PAINTWORK READINGS
Paul then decided to check the paint depth across the car and found that it was pretty consistent at around 180 microns across the board and did not need uploading to laptop.....He expected this as the other Bugattis he has done were identical........You pays your money you get perfection!!!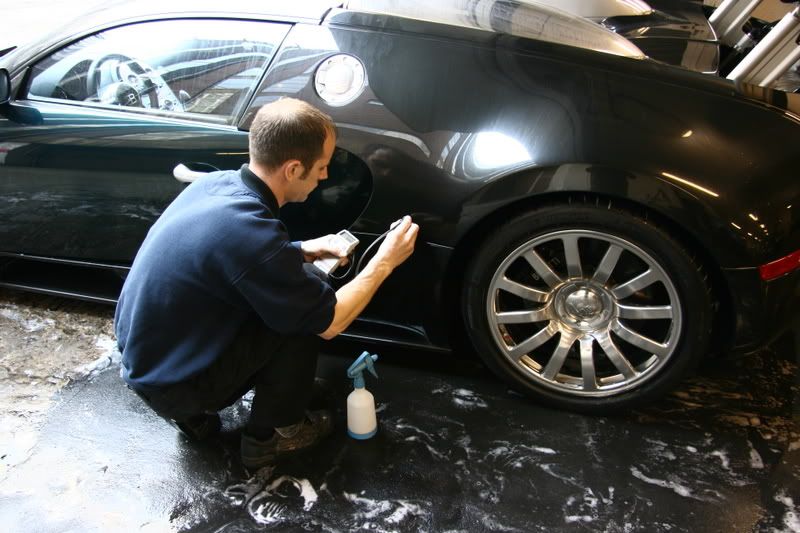 MASKING UP
Next was masking.....Paul asked me to mask the car up in sections and to leave any damaged carbonfibre areas ....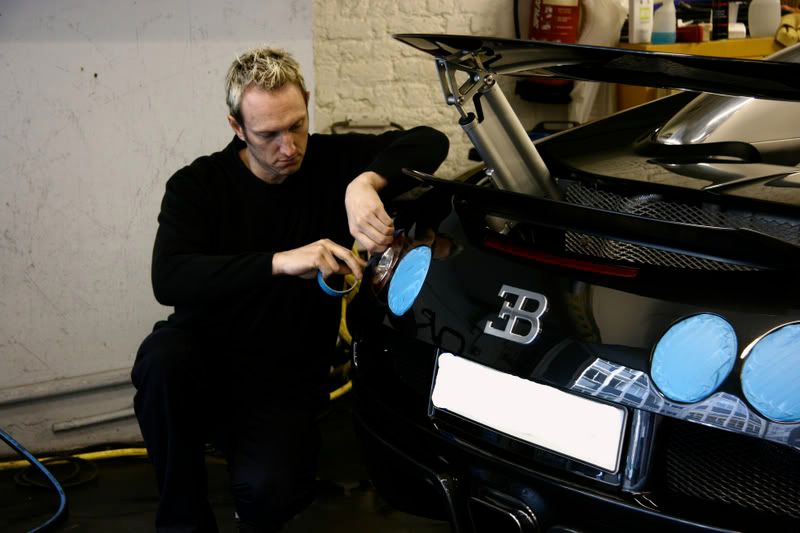 He was particularly fussy about the Bugatti badge and made me redo it twice as he was insistent that the badge be masked side aswell and not touch the paintwork...
Now the car was masked up Paul started what he does best....
PAINTWORK CORRECTION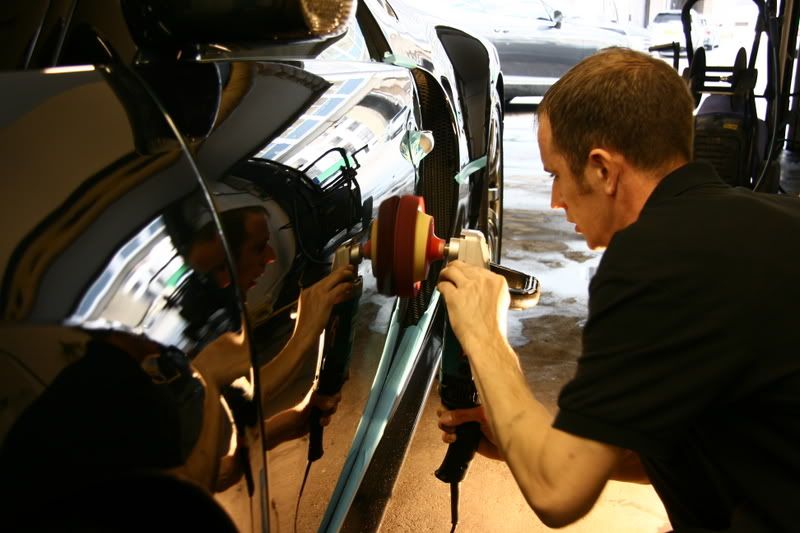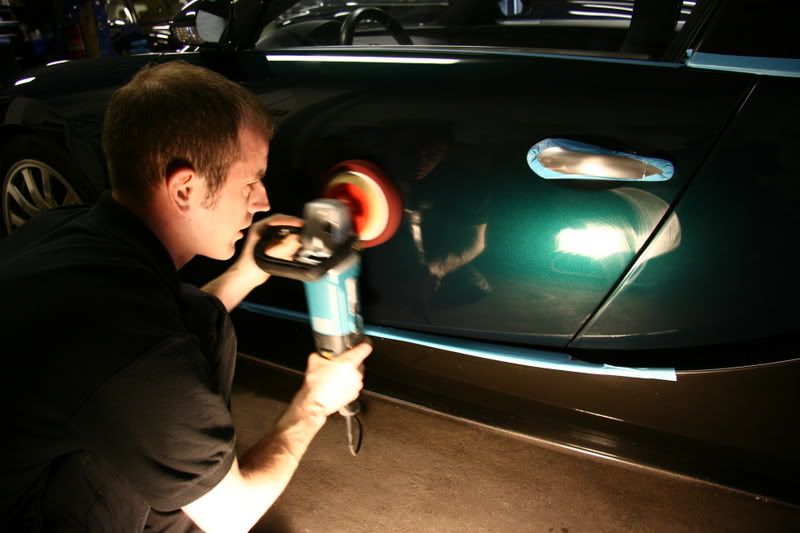 He worked his way round the car...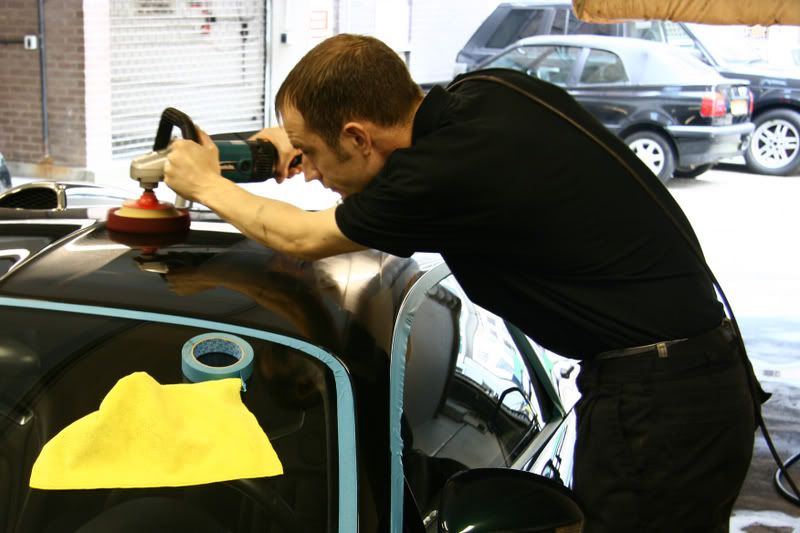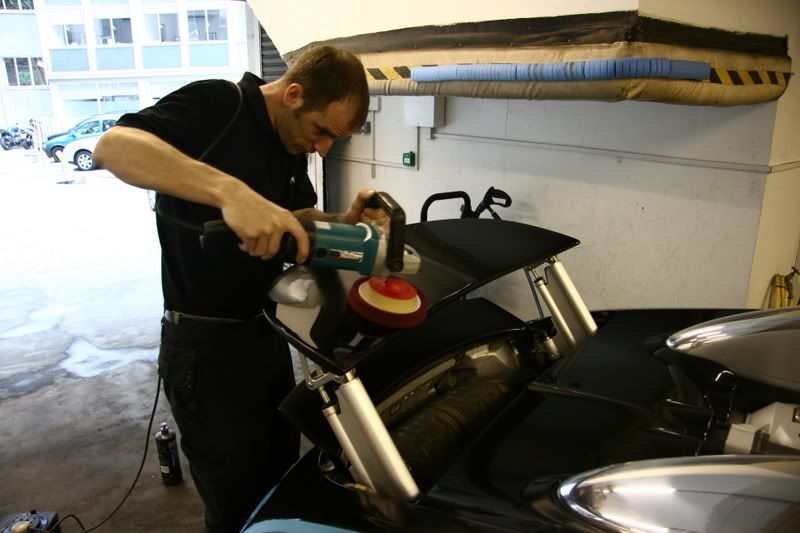 I loved watching this stage and Paul just didnt talk when i asked him questions!!!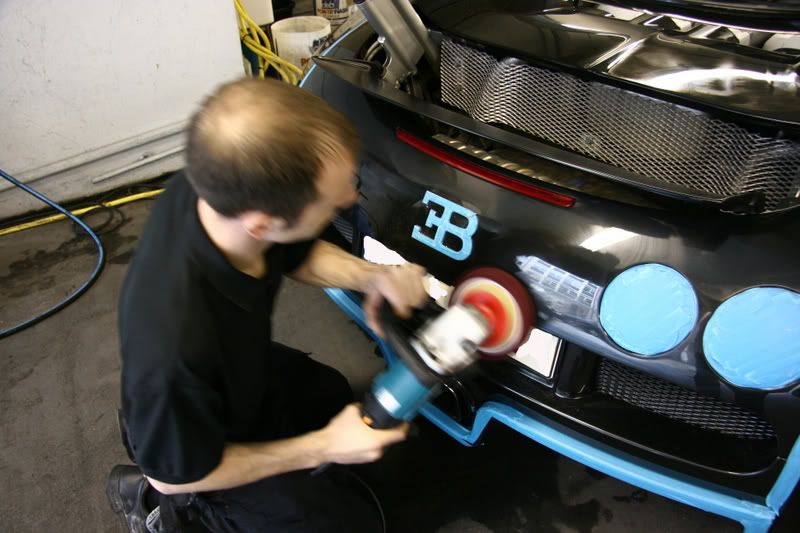 I thought id do a bit more on the wheels while Paul was correcting paintwork...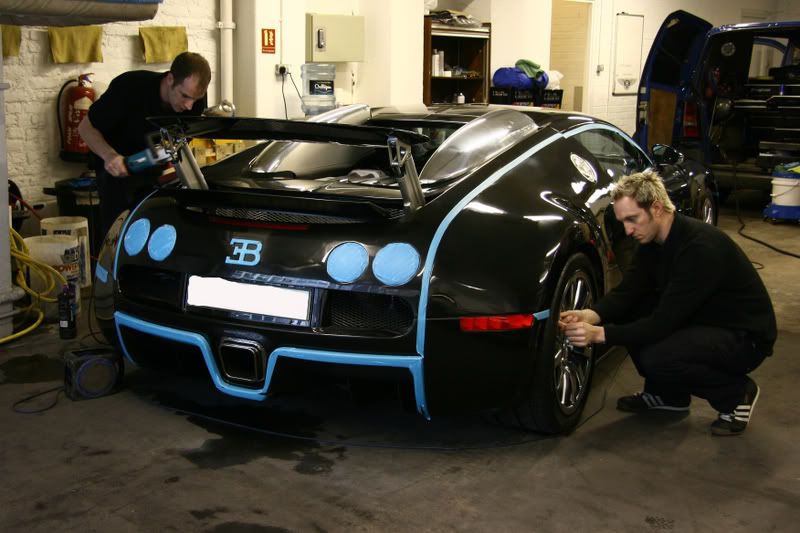 He left a patch of light unmasked as he wanted to test before doing rear and headlight correction!
SPECIAL TREATMENT
Paul inspected the bad scratch and decided that he would wet sand it by hand rather than machine.....
He said that he needed to get the scratch out without damaging the paintwork and then correct it so the area looked untouched....
He then wetsanded...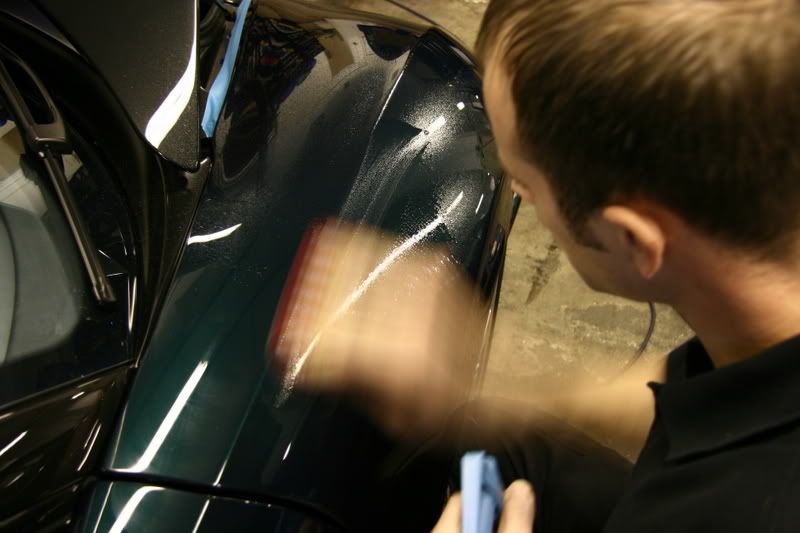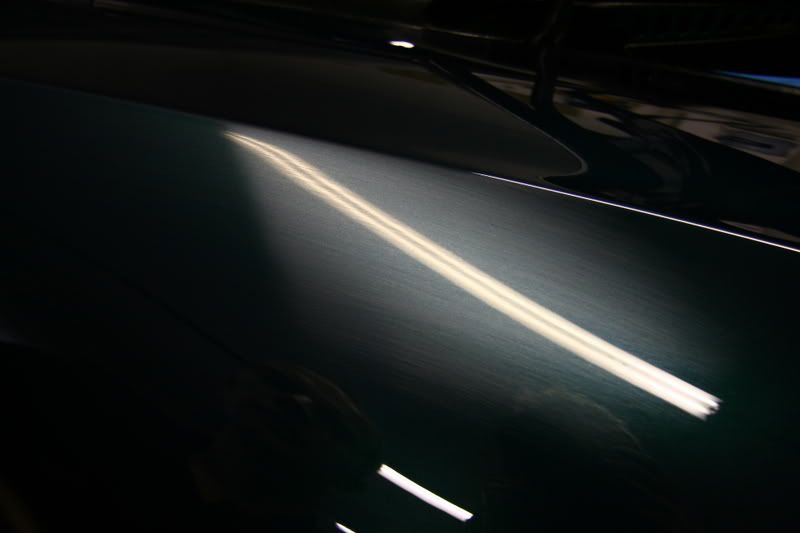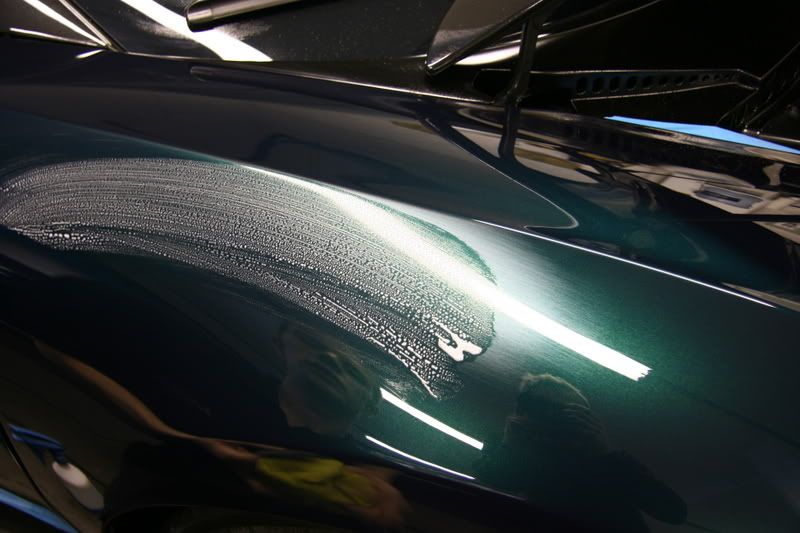 I was quite panicky as i couldnt see how these wet sanding marks would be taken out of the paintwork.....but then ive never wet sanded so it was a treat to watch!!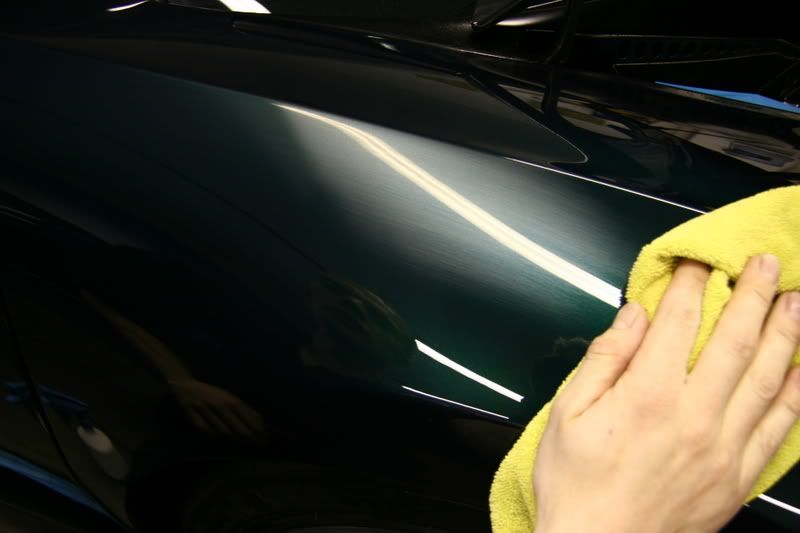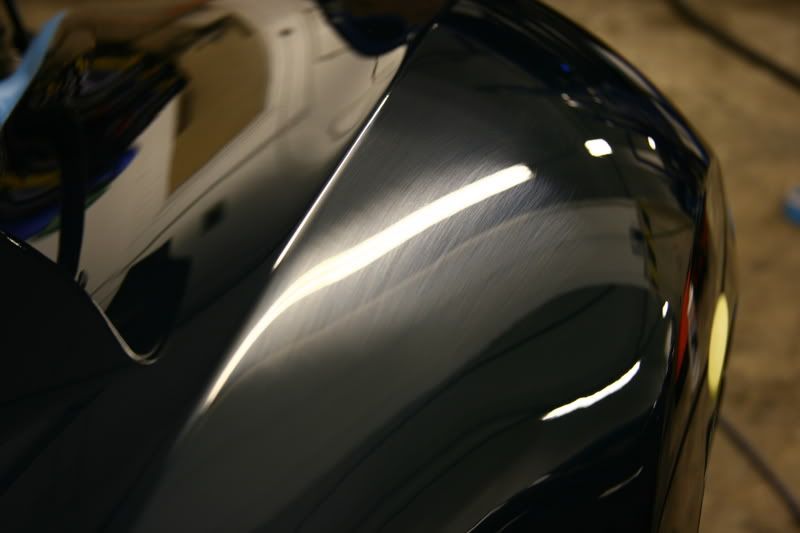 A final buffing
And the scratch was gone....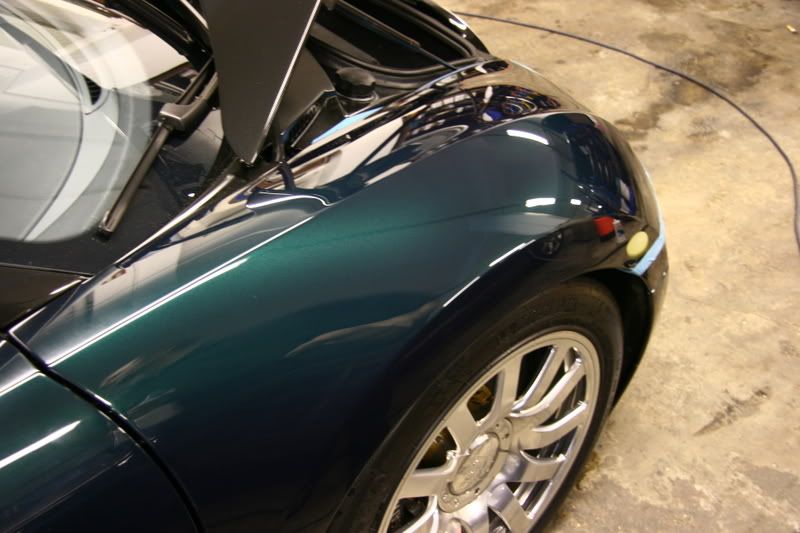 MACHINE POLISHING
As you can see these are the half and half test shots Paul did and i was well impressed as visually i could see how bad the paintwork was...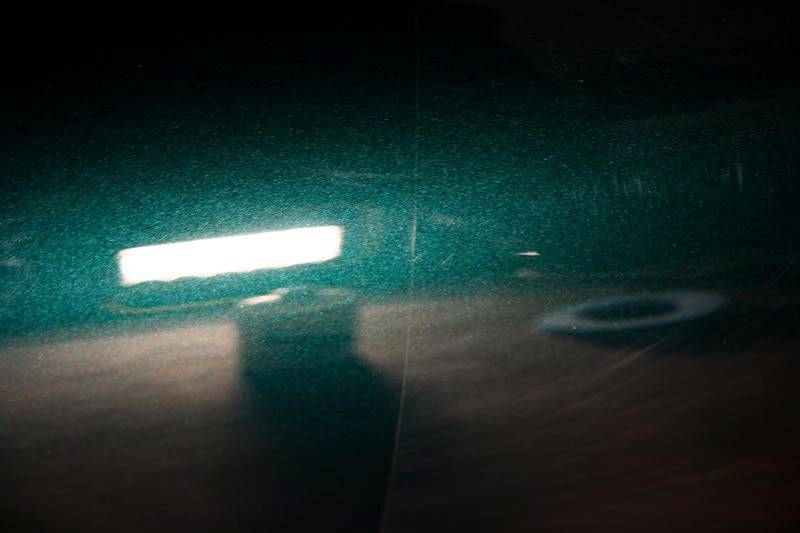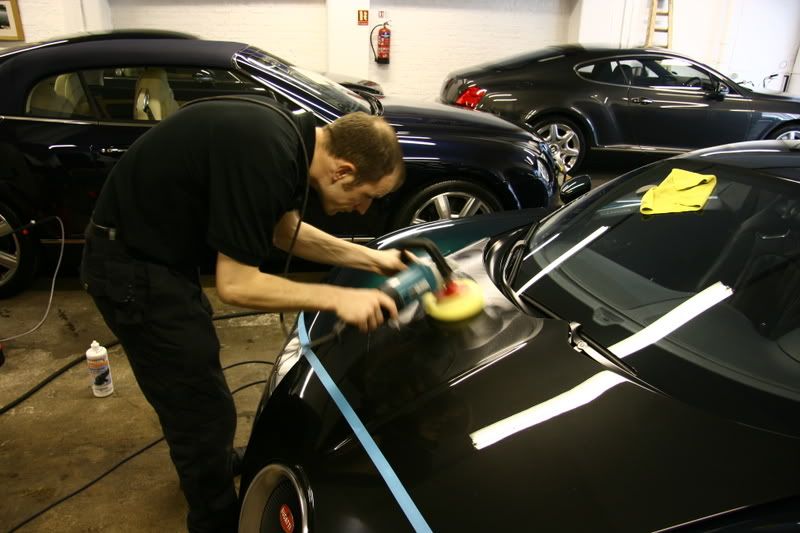 ENGINE BAY
At this time i started on the engine bay for Paul as he had drilled me exactly the look he wanted from this area.....
This is no ordinary engine at all.......
This says it all.......
This is actually awesome and i cannot describe how large it is....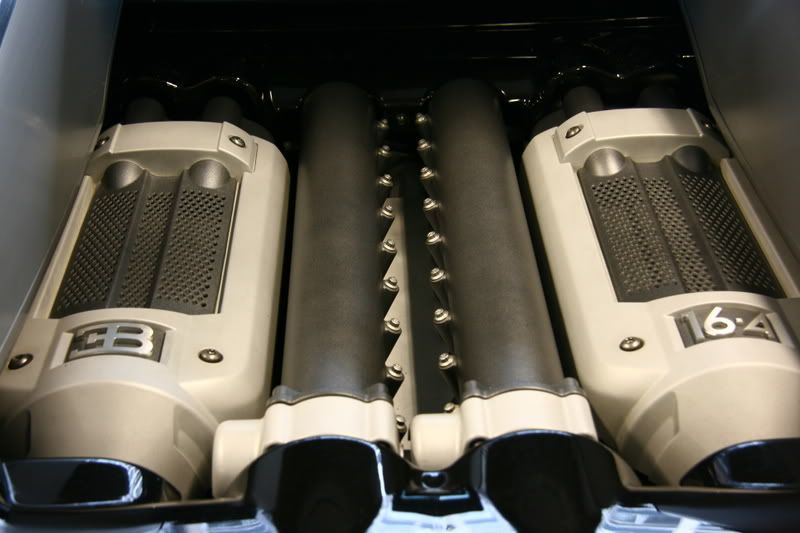 Lets put it this way:
The veyron is electronically limited to 253 mph.....
It will only take the engine 12 minutes to drink all the fuel when the car is running flat out...
It takes 3 seconds to get to 60 from a standstill and only 7 to get to 125 mph.......
INFACT this is such an awesome engine that if a Maclaren F1 raced past at 100 mph and the bugatti was standing still the bugatti from a standing start at full acceleration would beat the Maclaren F1 to 200 mph....UNBELIEVEABLE!!!!
The seven speed DSG transmission can handle 1106 lb ft more than the Veyron developes.....
Oh and if you can afford one the fuel bill at full pelt is astronomical as it gets 2.3 mpg........Fantastic!!!!
Anyway onto this wonderful engine.....
These were the tar or carbon spots Paul wanted me to eliminate and to get into every bolt as these were crafted with the Bugatti logo,s and were slightly tarred....
This W16 alloy engine developed by Bugatti for the Veyron 16.4 has a special place in history as its design employs a space saving VR principle with 2 slender eight cylinder blocks arranged at a 90 degrees angle to each other.......
The aluminium was quite badly tarnished and needed some work on it....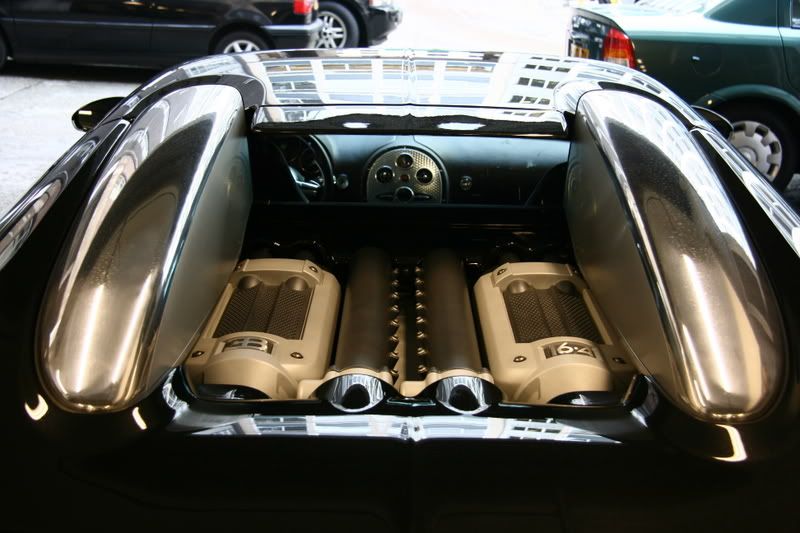 So after much work with the boars hair brush and many fine buds the bolts were coming up lovely and i used a 3 stage aluminium cleaner on the side ducts...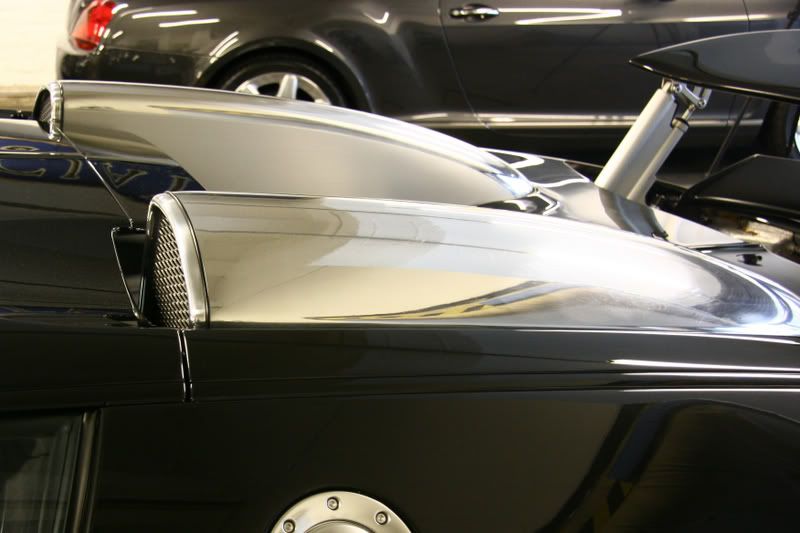 I was pleased with my work as Paul made no alterations after inspecting that it was up to his high quality and standards...
Oh and he gave me responsibility for the fuel fillers caps aswell which came up great.....
HD CLEANSE
The next stage was to hd cleanse the car ready for the zymol Royale....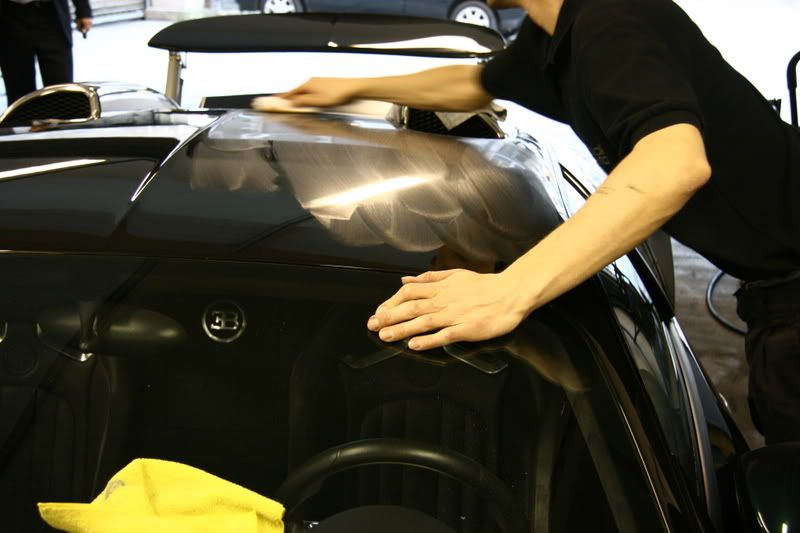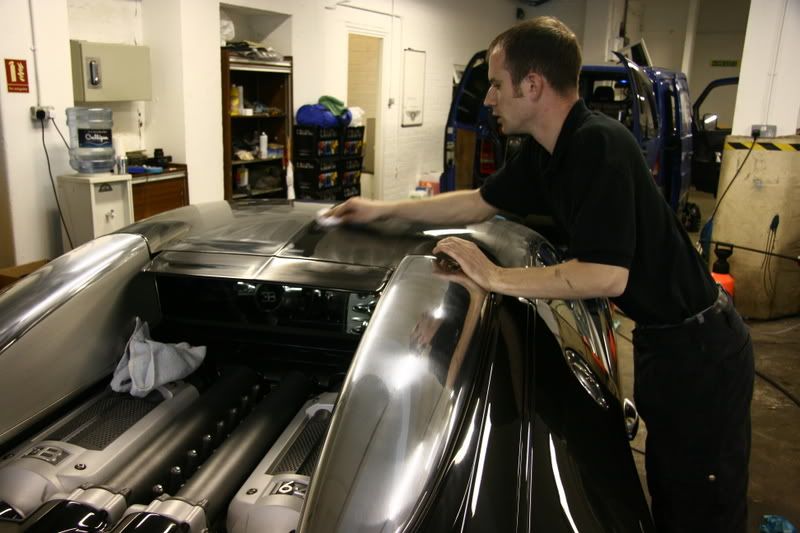 Then onto wax....
WAXING ZYMOL ROYALE
Now the car was ready for the Royale...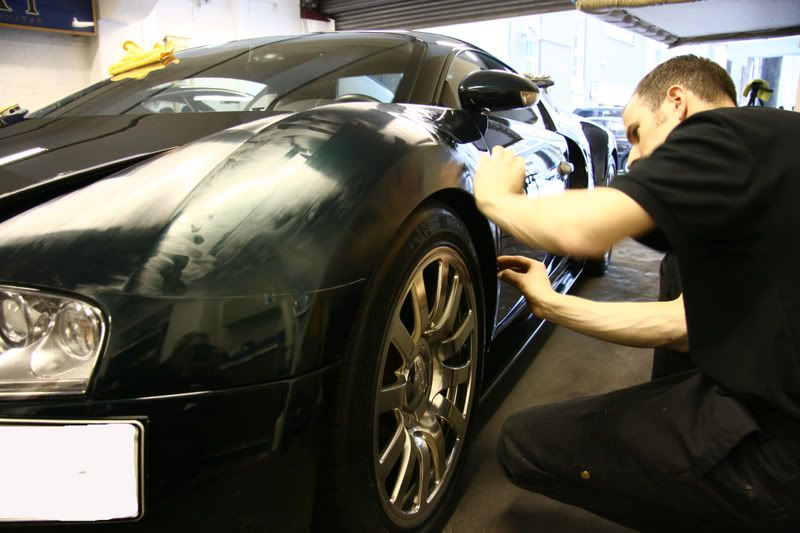 The car was looking absolutely fantastic and the two tone black and dark green was showing a massive contrast of hue...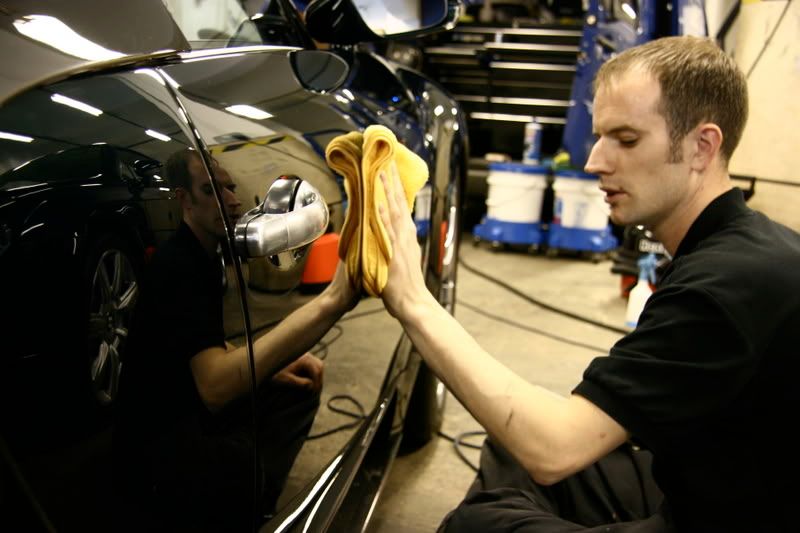 Before i show you the finished shots i have to spend some time on the interior of this wonderful car....
INTERIOR
Just look at this attention to detail...
As you can see the the interior of the Bugatti Veyron 16.4 will transport you to a world of your own. I loved the superb leather, also two-tone if required im told, quality metallic trim and beautifully designed and ergonomically laid-out controls characterize the Veyron cockpit. It really is like a trip to Aspreys....
I felt priviledged to sit in it ....
The radio was out of this world and someone loves shine fm?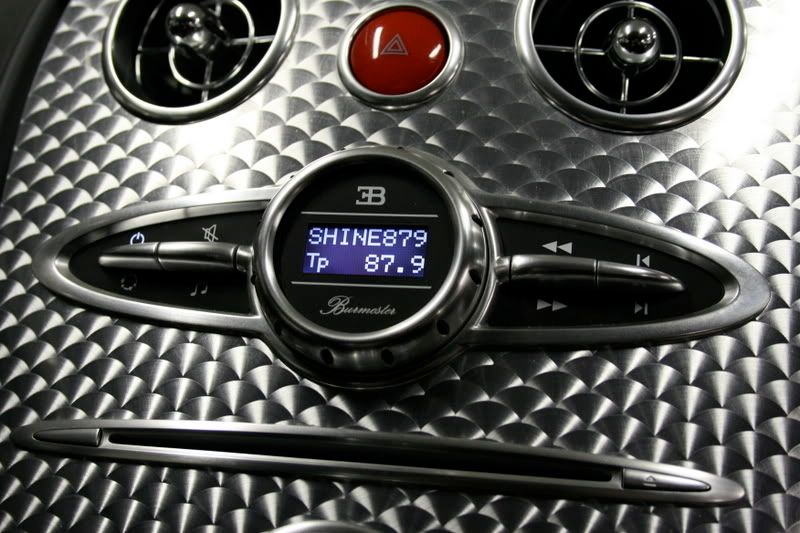 Just look at these pedals and they feel even funnier under foot......Being lhd i found it strange anyway....
And the seats....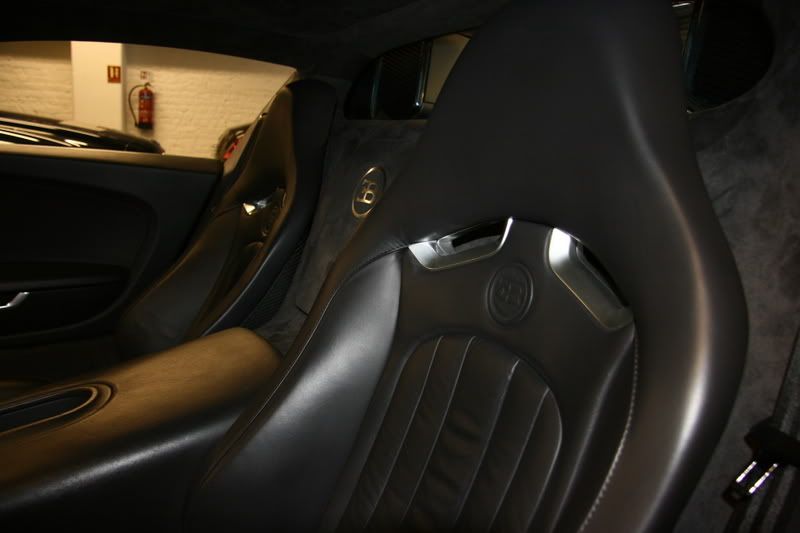 So onto
THE FINAL SHOTS
The engine bay i was well pleased with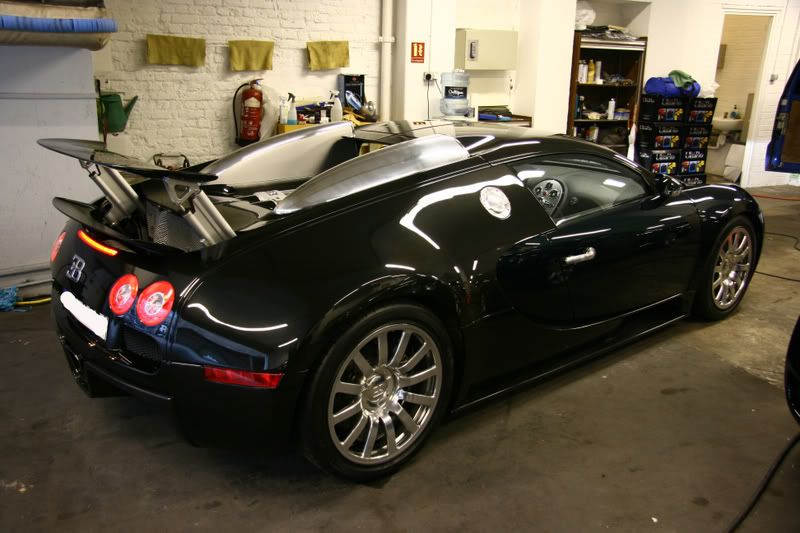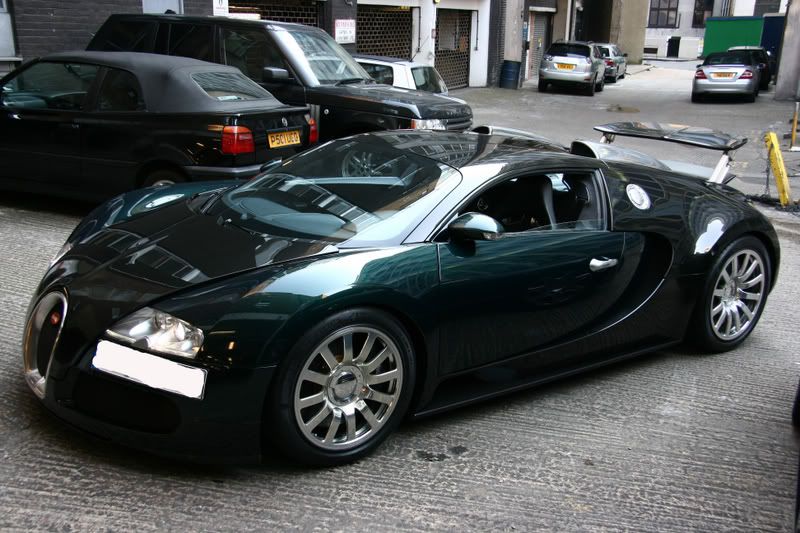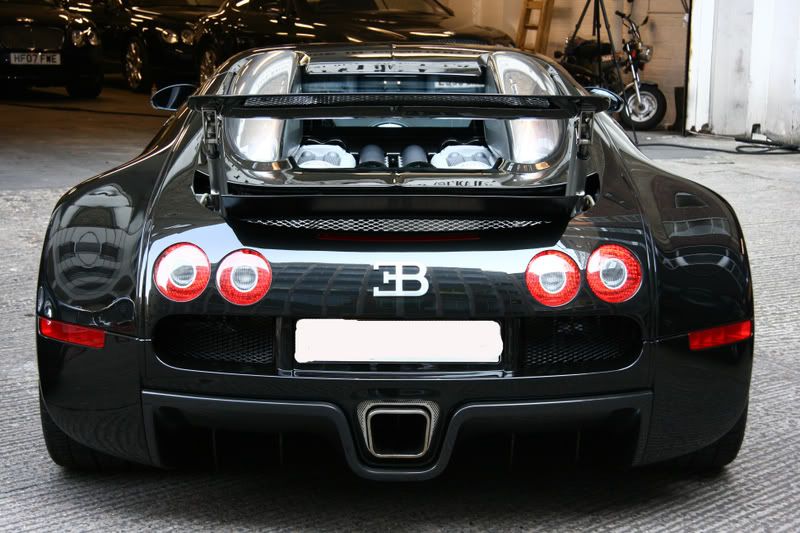 And one final buff before we took some reflection shots.......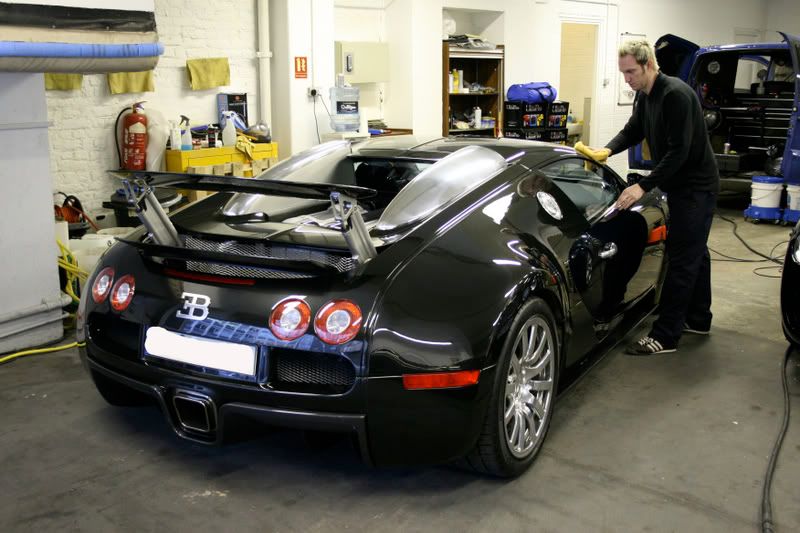 REFLECTION SHOTS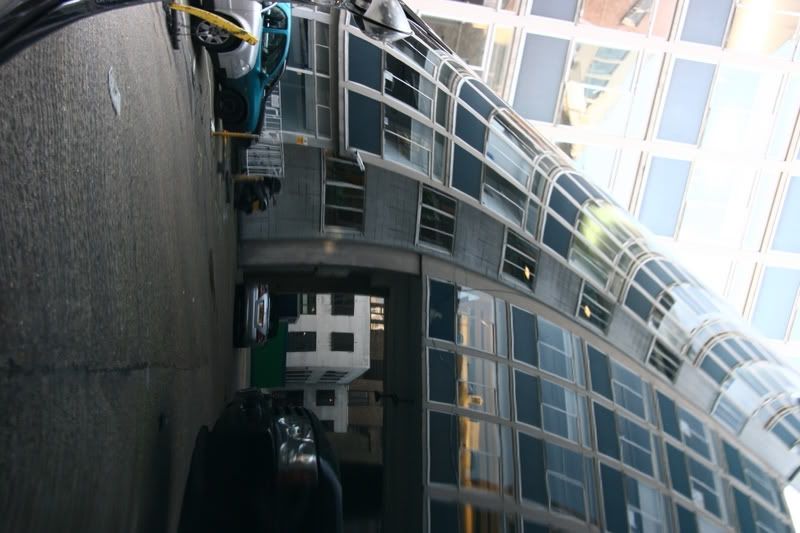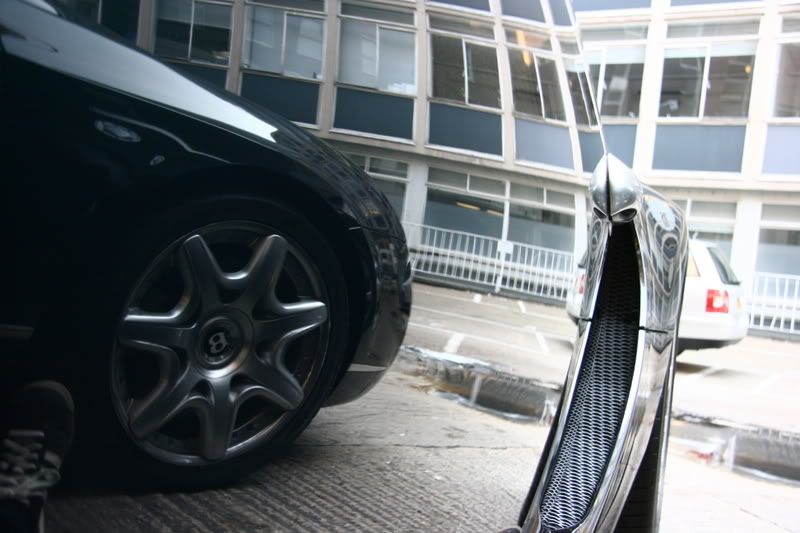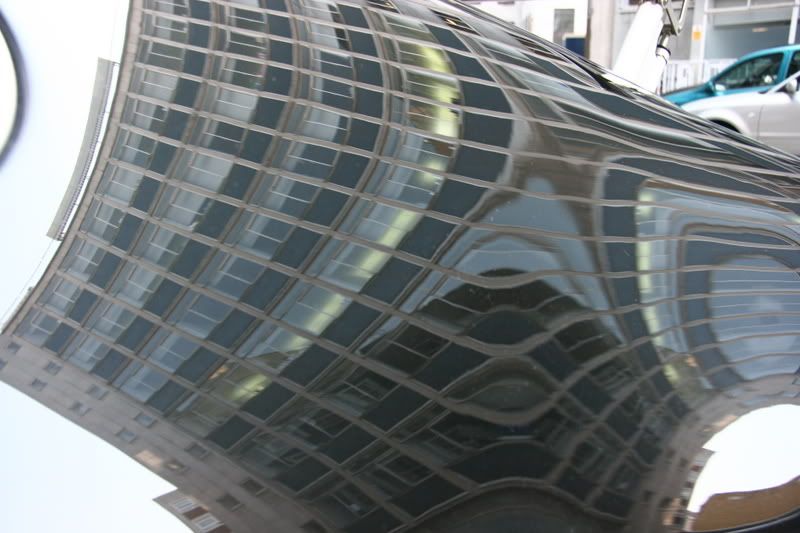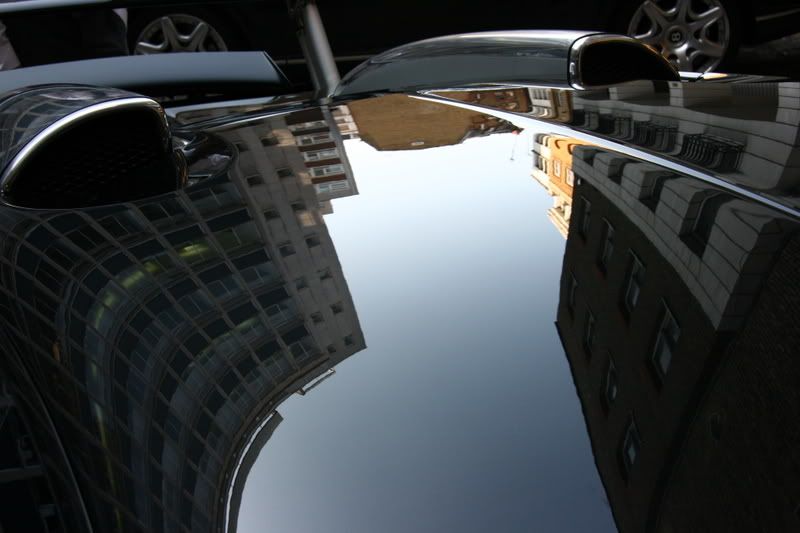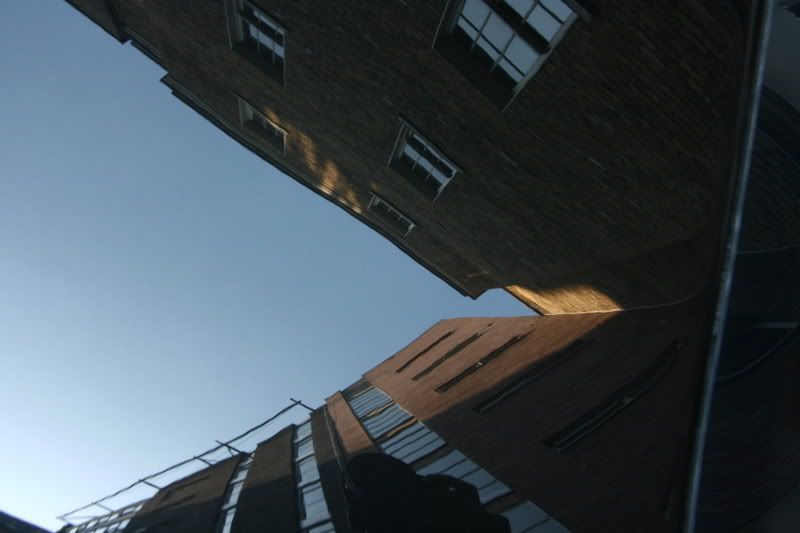 So after a long and satisfying day Paul had once again mesmerised me with his detailing skills and i had learnt alot from him......
I have since learnt that the carbon was made in Italy , the suspension was made in Germany , the brakes are manufactured in the uk , the leather is sourced in Austria and the windshield is made in Finland...MAD!!
He asked me what i fancied next and after this i really didnt know??
Zonda , Ascari , Koeniggsegg and Enzo were all i could think to be on a par........
My phone awaits......
Oh and video of beading...
http://www.youtube.com/watch?v=Z6ZMLhMfiXM
MY OTHER DETAIL...
http://www.vxronline.co.uk/messagebo...pic.php?t=4145