i had the 306 for the last 18months, awsome car but time for a change!! loved the car but was starting to cost more to run than the vxr so decided to go for something a little lighter on the wallet!!
anyway, picked up an S1 rallye that was looking a little sorry for itself! picked the car up and the axle was seized solid so on the drive home it pushed the boot floor up where it was rusting!! and it was pretty filthy inside and out! and this was all 2weeks before FCS!
so weighing up my options i lost a week so only had a week to get ready for FCS!
quick swap of the beam before and after work (2 while 10 shift!) was just about ready then the cheap sh!tty aftermarket immobiliser decided not to play the game so FCS was called off so attended in my corsa vxr instead!!
anyway, few pics
boot
old beam
new beam fitted
looking sorry for itself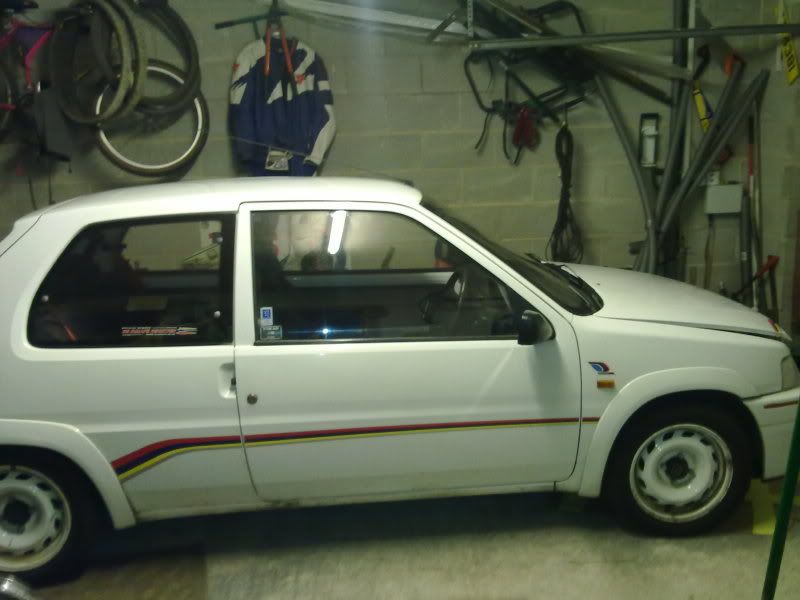 old engine mount!!
and now, all cleaned, freshly painted S2 wheels with 185/55 tyres and lowered by rickyp, who did a fantastic job, a quick lowering turned into a near enough full beam rebuild!!! really appreciate it, looks and goes loads better!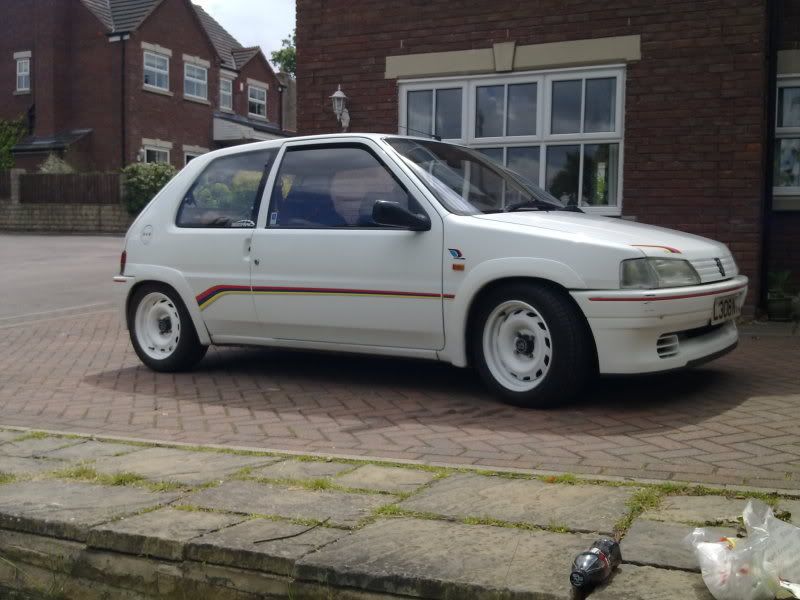 so now it just needs the passenger door swapping to replace the botch job repair around the lock and replace the boot lid when i get the window swapped over! then mint up the little 1.3 under the bonnet!
massive thanks to rickyp, and to my mate john who helped me for 2days straight to try get it ready!
more to come shortly!!