As some of you know the 3 gauge set up i had was sold, simply as the lad wanting some could NOT wait for me to make a trim up.....!!!! After he hounded me enough and offered the right money..
I pulled them out mine and fitted to his..........
So these were sold and gone: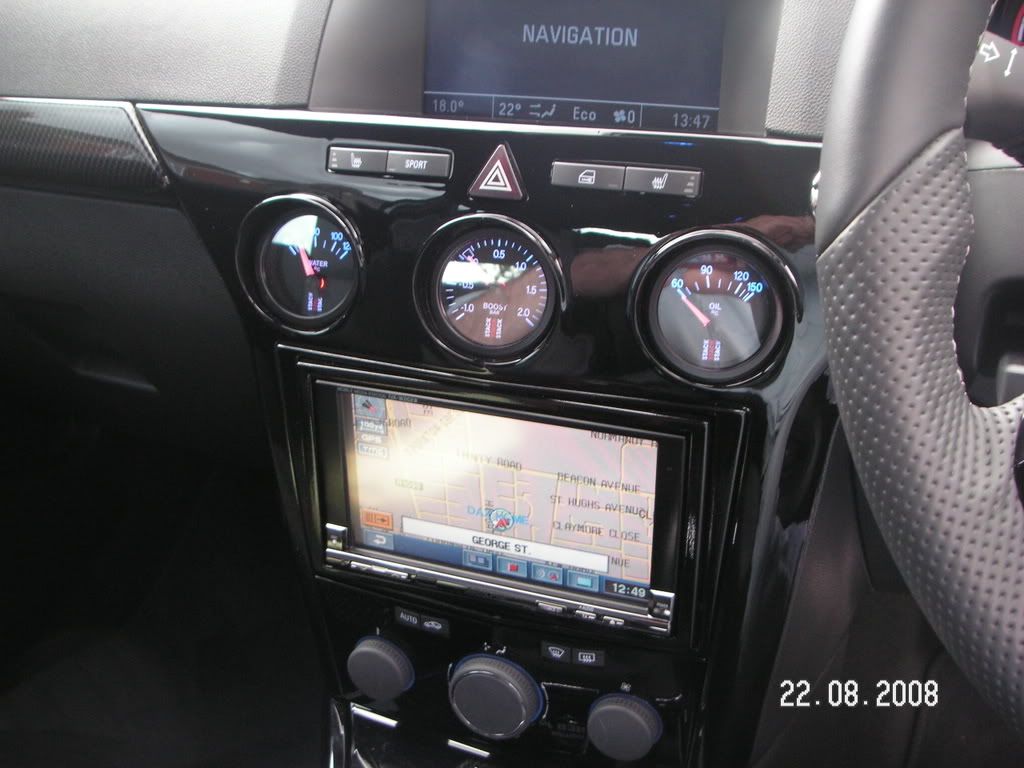 So thought i would get something different and went here:
http://www.optionimports.com/greddy-52mm-gauge.html
Yes i know they are red lit, but thought would simply change to blue......
WRONG..!!!
When i stripped them there were white leds in them and the dial face was diffused red.!!!! so did not matter what colour was behind it would still shine RED..!!! Kicking myself after spending money thought shall i return, but took a while to sort with america, so started thing a way round it...
EASY....Make another dial face, that way i could customise it so they were all similar as the 3 greddy ones did'nt really match each other.....So hours on computer at mates sign shop (thanks Daz) we had designed another face all with exact same positions and values, ( with a little couple of personal touches
) printed them off from plotter and would simply be sticking them on new perspex front....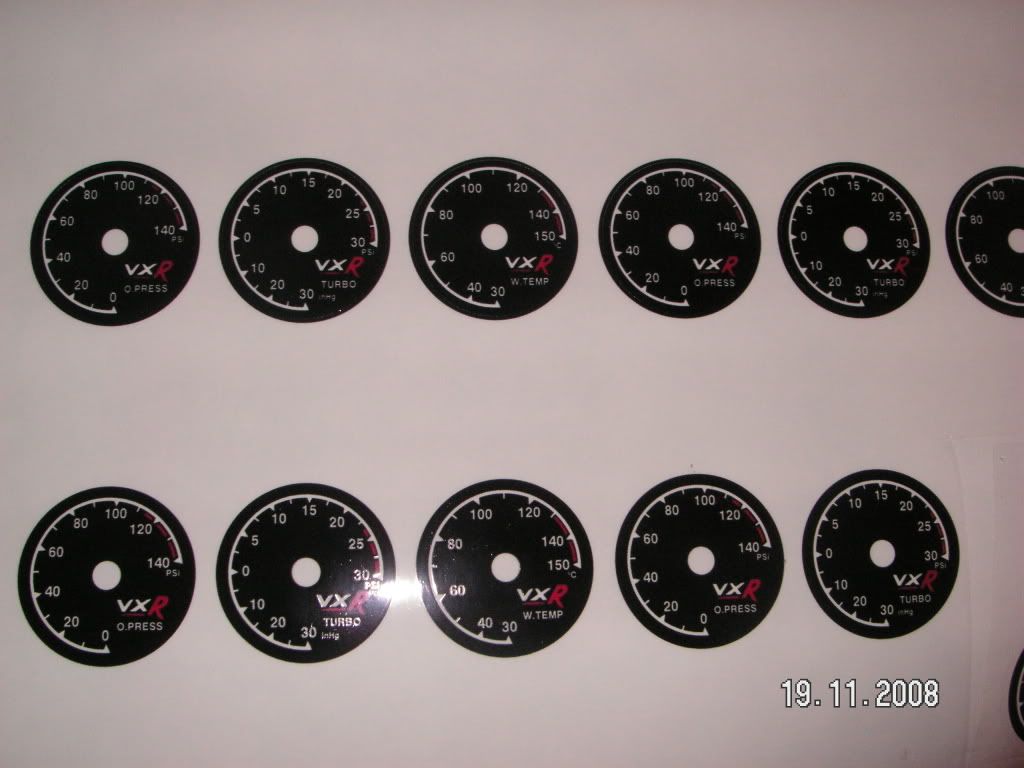 WRONG...!!!!
The black let light through did'nt diffuse the blue good enough, so another design in material choice and here they are old greddy ones compared to my design ones..
So after ALOT of internal work making the circuit for the blue smd's and red smd to light needle WHICH they now have VXR ones taken from the fuel gauge and silver bit sprayed black to match my main speedo clocks.....They are DONE......at last.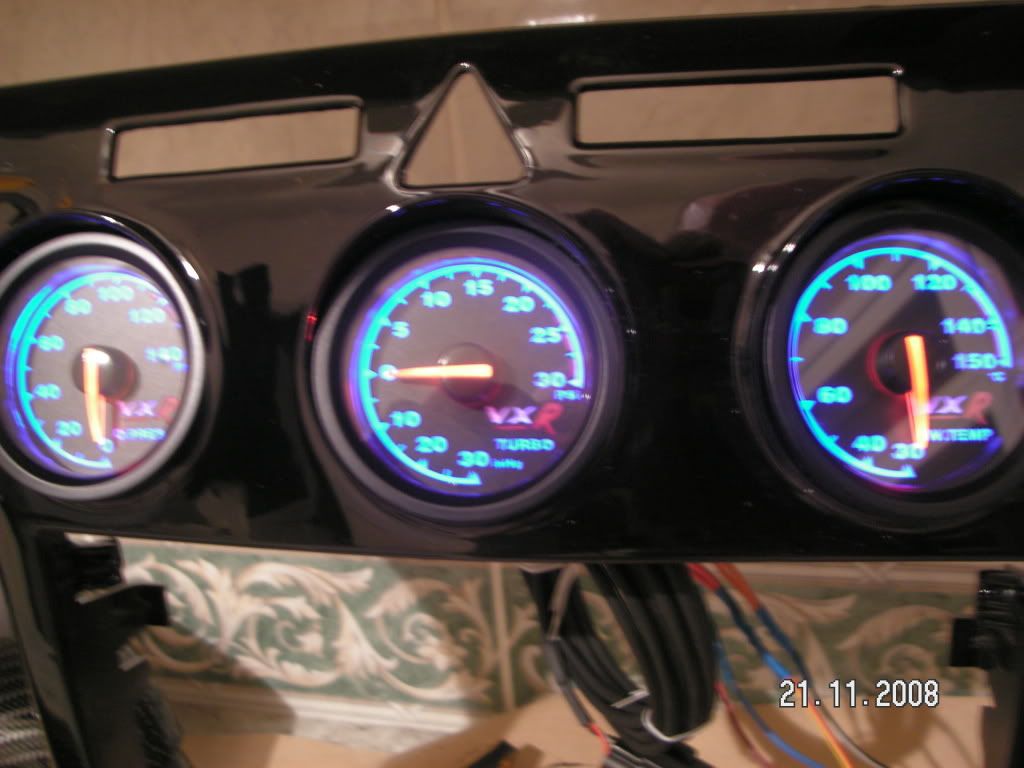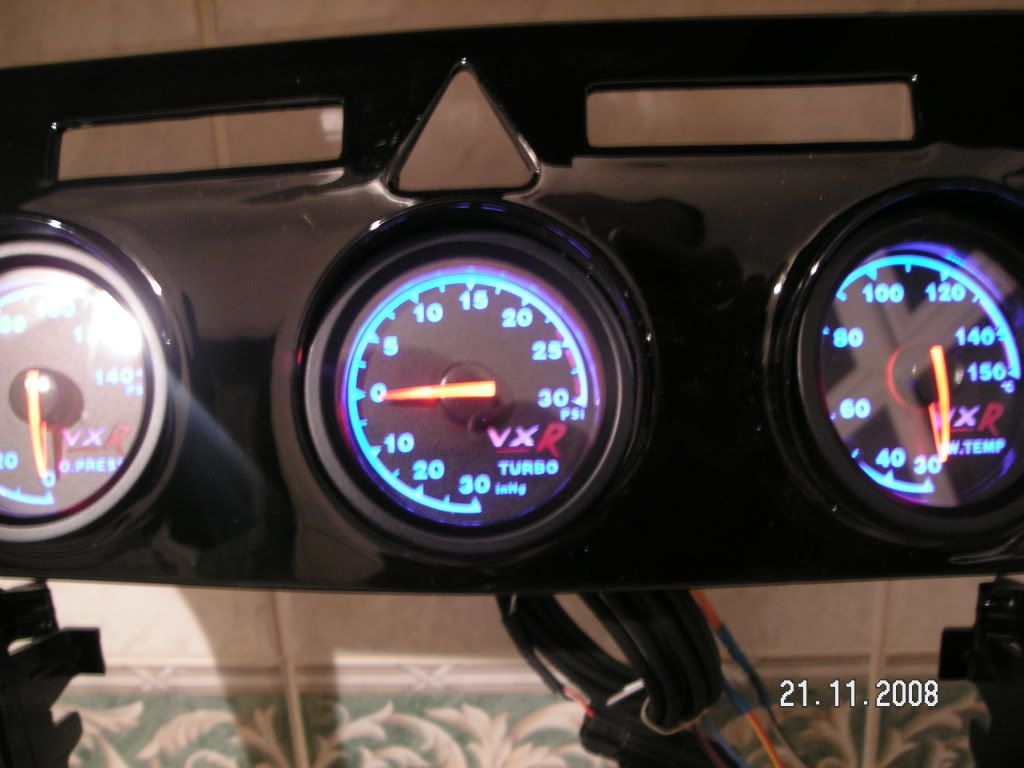 So was all the work worth it......???? Should i have just sent them back across the pond and found some others....??
Ended with 3 High spec gauges, that give full sweep on start up like OE speedo, needles to match, vxr logo in each which illuminates and matching graphics in each, plus the face's have the matt face look same as OE speedo.