Well Robbie has been busy again.
He called today at 740am and set about detailing the car. My hubby had already washed the car in zymol shampoo, ready for Robbie to start the drying, and claying of the car. Here is just a few pics
Nice and Dry, ready to clay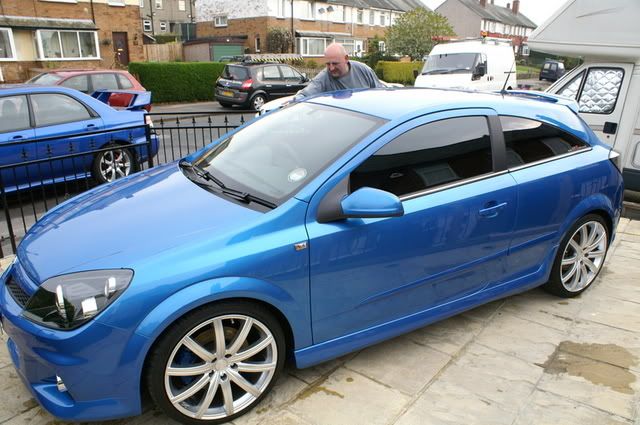 Once clayed, Robbie set to with the detailing, and masking the car.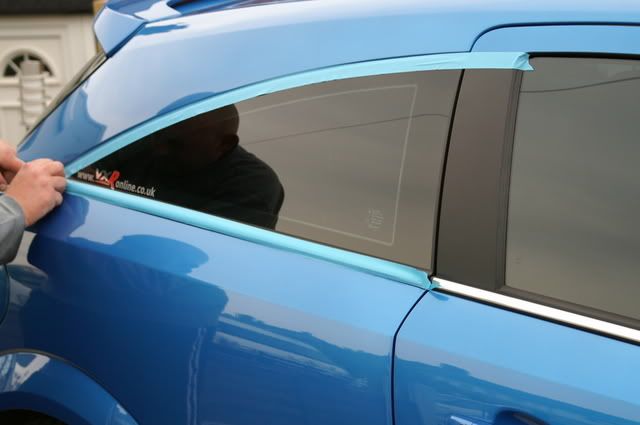 Chemical Guys Polish, then Chemical Guys M-Seal was used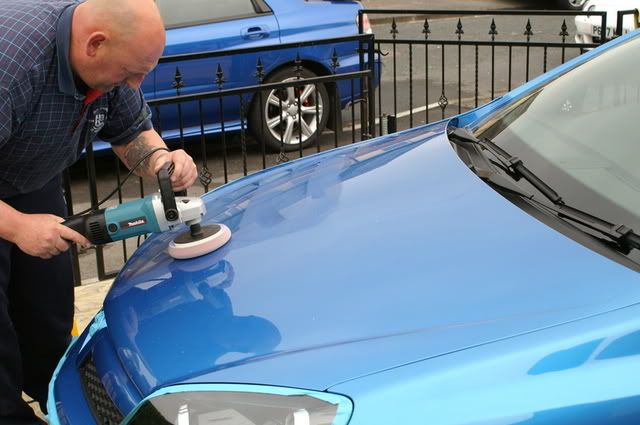 Whilst Robbie was detailing, next door didn't tell me they were having cavity wall insulation done, (Thanks mate)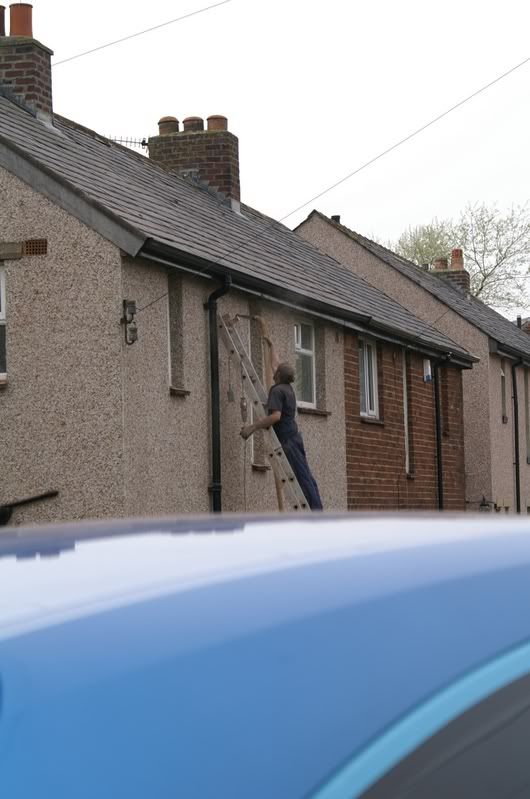 But the car was getting a wash down again anyway.
Then the best part, WAXING. Robbie used a Chemical Guys XXX Hardcore, something that blew me away, the result that is.
So all i can say is thanks Robbie, you have done a fantastic job, showed us both what we need to do to keep the car looking its best, and any time your in the area, call in to check on it........., but not until we get back from Rockingham
Thanks again