The last few weeks have seen the offside strut, hub etc fitted and I measured up for driveshafts, now waiting for prices and delivery schedules.
Also plumbed in the hydraulic handbrake then bled the brakes and the clutch.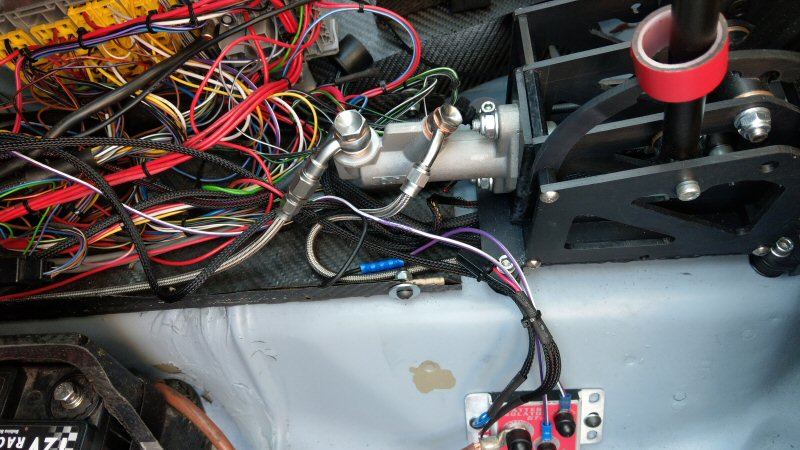 Pulled the engine wiring harness to pieces..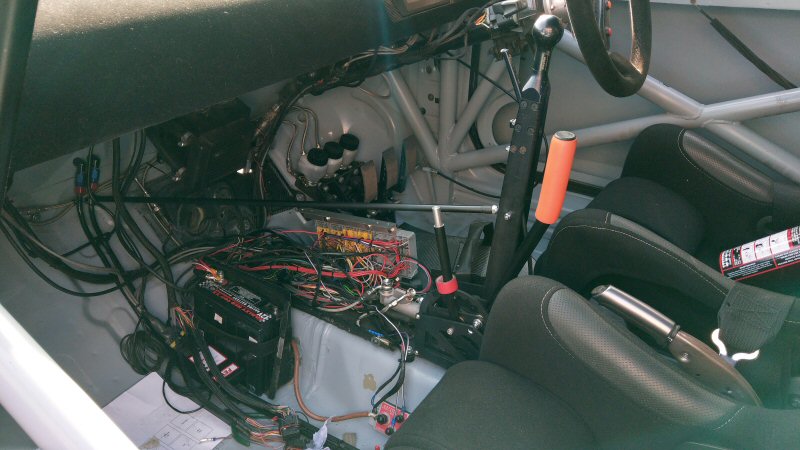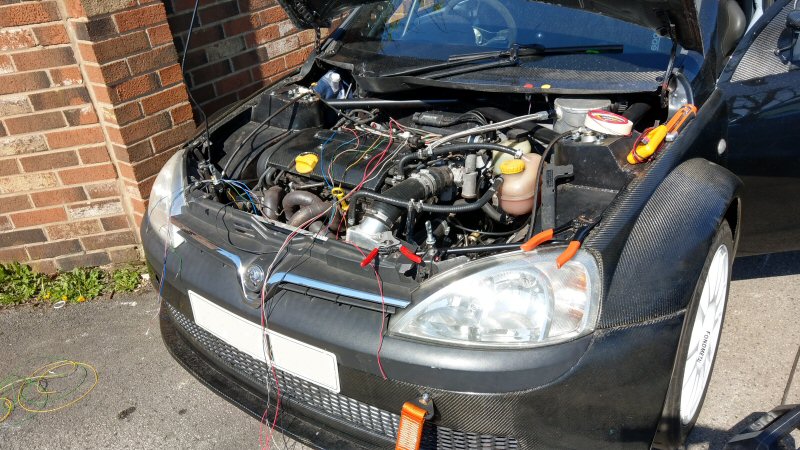 to add the extra wires for shift cut and gear potentiometer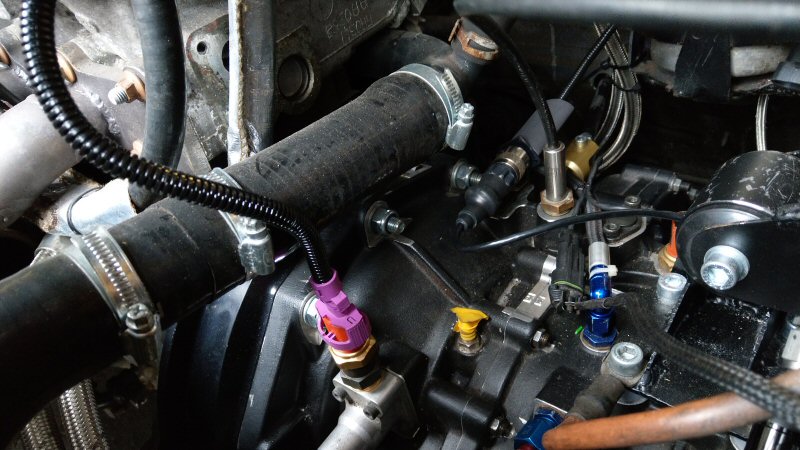 and started on a new switch panel..