Another small update, In an attempt to get a wider range of boost control I've decided to ditch the regular BCS and actuator setup for a garrett electro-mechanical actuator usually found on VNT diesel turbos. One of the ideas been that I can force the waste gate open when launching and stop the engine effectively going into anti lag and building boost.
First task was to source an actuator that's PWM controlled and not can bus, turns out a 6nw008412 will do.
So remove the standard parts.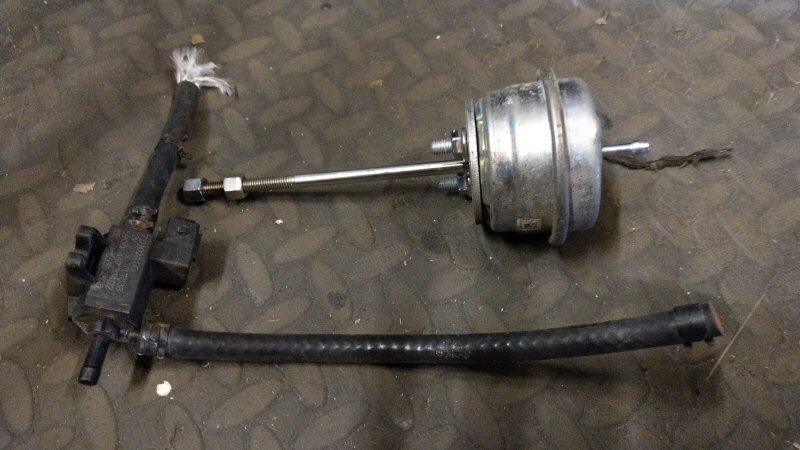 Then make a bracket the mounts the new actuator on the stock mount.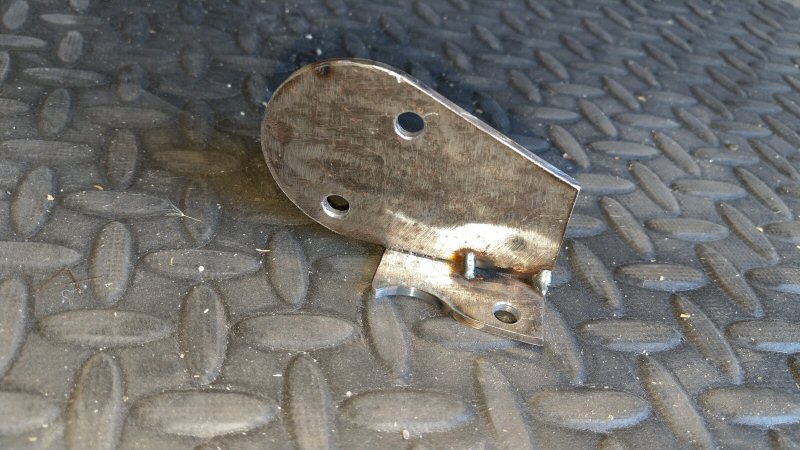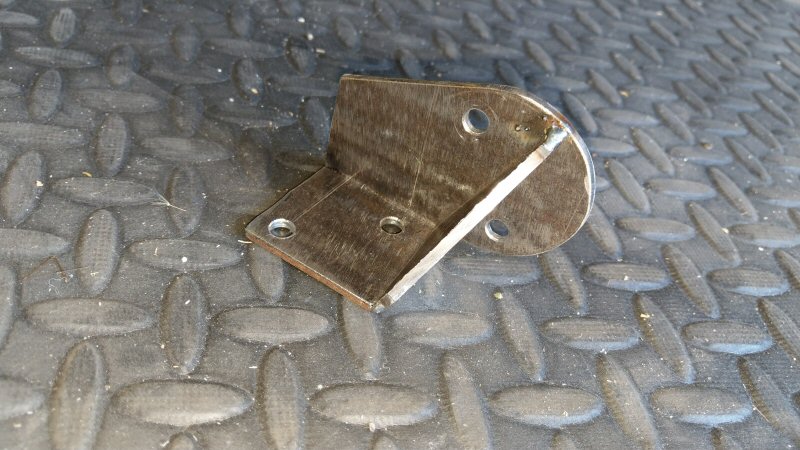 Fit a 2 pin plug on the actuator and earth it locally to the bracket and a ball joint on the actuator arm, this and the above bracket means I can easily swap straight back to 'normal' if I have to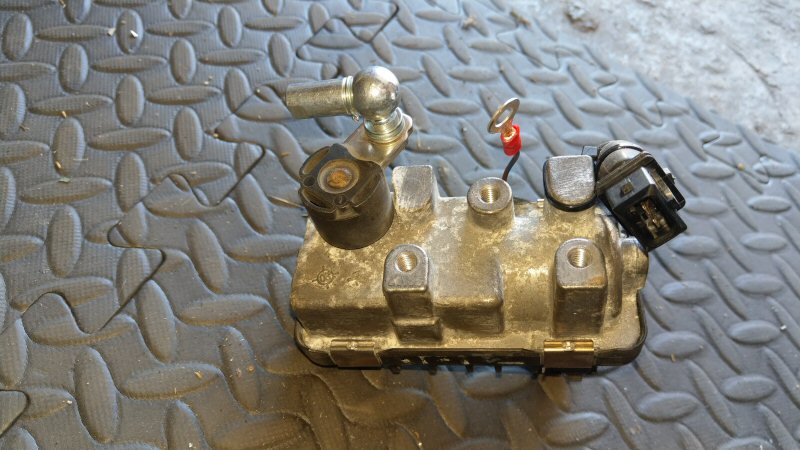 Actuator mounted and aligned with wastegate arm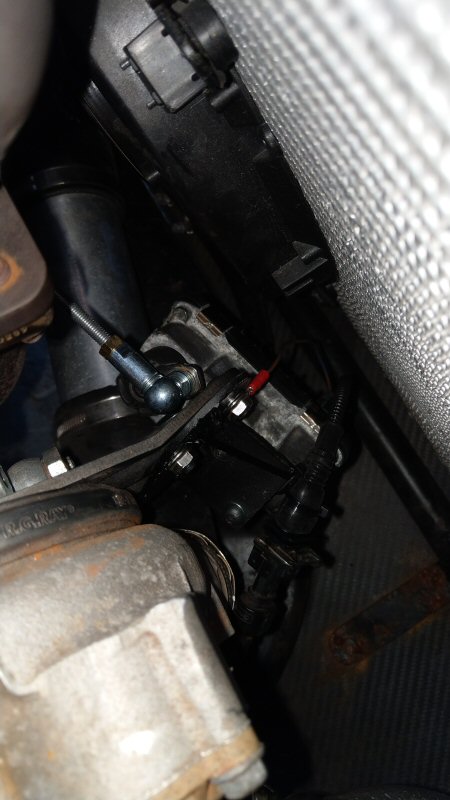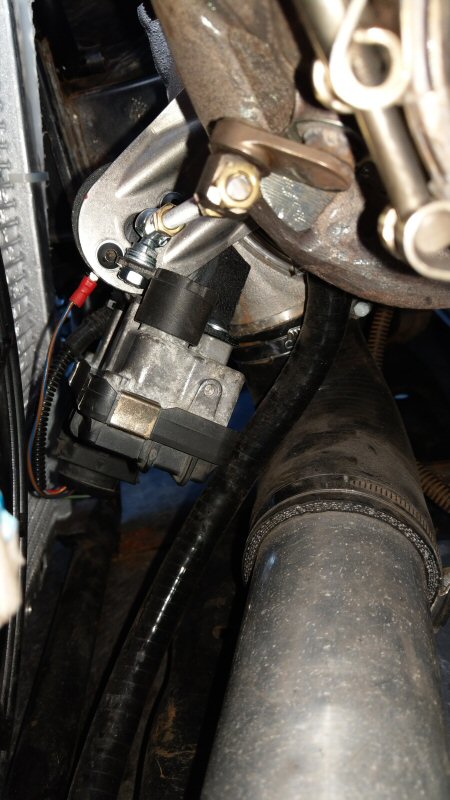 And a small, extremely dull, video of the wastegate under control of the ECU. Apologies for the quality but its not easy trying operate the camera whilst not burning you arm or melting the camera and changing the ecu map settings on the laptop..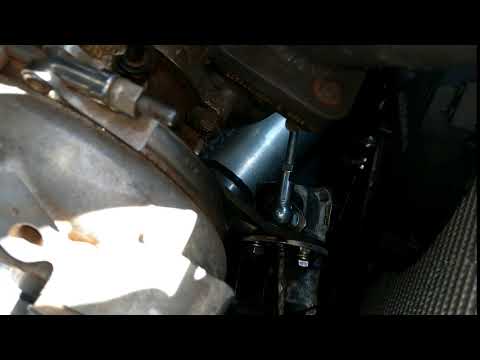 All I need now is for lock down to ease so I can go out and map it, Knowing my luck id' get pulled by the police and I Don't think they will believe its 'neccessary travel'!