I'm looking to sell my old number plate "CR54 VXR" that I had on my old Corsa VXR. I had it taken off onto retention, as at the time I couldn't decide if I wanted to put it on my Astra or not. After a short amount of time, I decided to leave it as the plate is meant for a Corsa (it's supposed to read CoRSA VXR)
Anyway, 9 months later I found it on my desk under a pile of paper and have now thought about selling it. The retention period runs out on 12-10-2010 which still gives the buyer almost 3 whole months to register it to their car.
I paid £400 for it 3 years ago and a further £150ish for the retention (through Astons), but I feel it's only fair I sell it for
£400
.
Remember as soon as the retention runs out, the DVLA have it back and may charge anything around the £500-£700 region. So don't miss out! (God that sounds cheesy)
The plate was always a talking point about the car and I was almost always guaranteed a comment at the meets I attended in the car.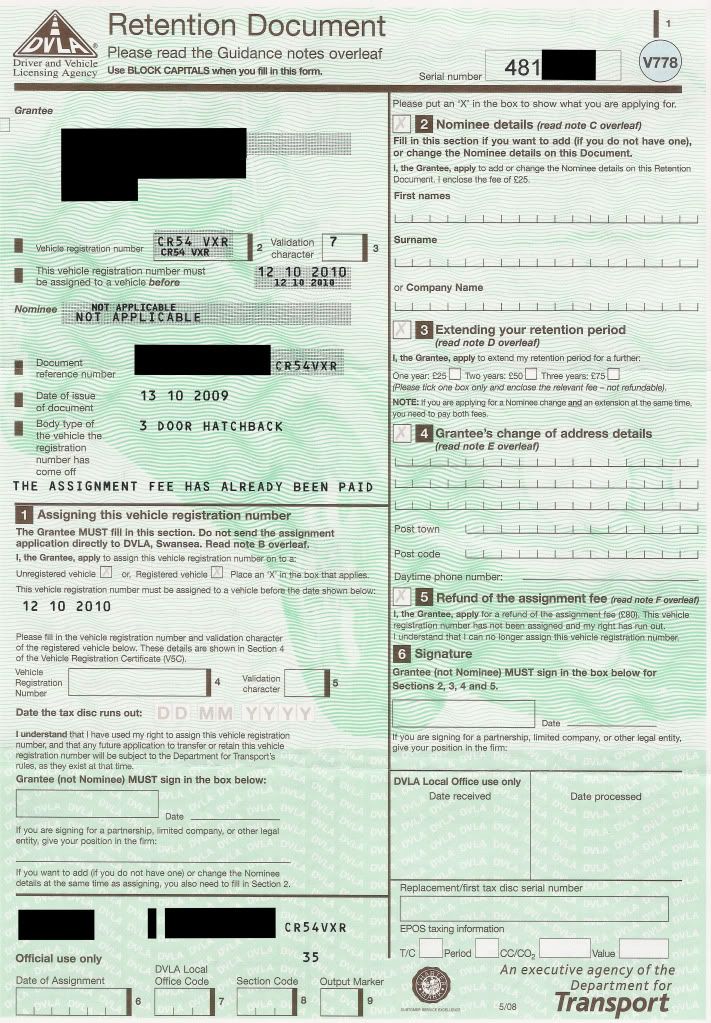 The way the sale will work is that I will fill in your name in the Nominee section and sign the Grantee bit and send it to you in the post so you can see what you've bought. You can sort it out from there.
PM me any questions,
Thanks for looking,
David.