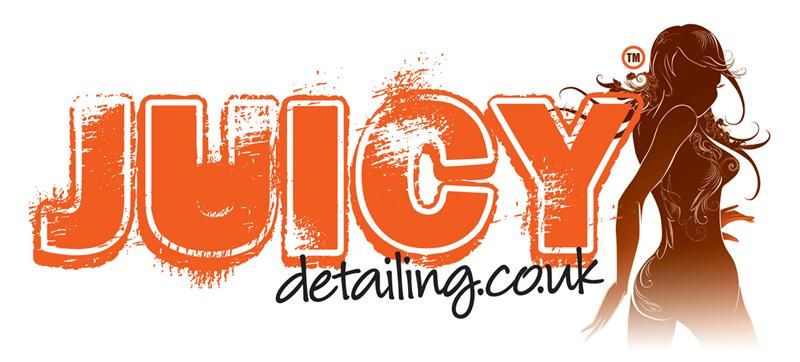 New Chemical Guys Products Now In Stock
£££
SAVING OF UP TO 15% OFF THE FULL RETAIL PRICE
£££
Chemical Guys Butter Wet Wax - Wet Look Shine 16oz
Butter Wet Wax a superior wet look shine so WET THE LIGHT DRIPS OFF THE SURFACE. Butter Wet has no cleaners or abrasives .It is one of our most advanced new products. Our fastest, wettest and deepest one-step carnauba wax emulsion formulated to deliver unparalleled surface gloss.It shows best on dark finishes, but is impressive on all colors. This is a brand new technology that consists of a special blend of polymers, resins, and natural Carnauba. Butter Wet Wax leaves your car shining like it was just washed!
Full RRP is £11.95, our Juicy price is £10.76
Chemical Guys Body Shield Blitz Spray Sealant
BLITZ Spray Sealant is a micro-emulsified refined acrylic blend of highly reflective liquid polymer fluids and glossing agents that create a durable, protective shine over your vehicle's paint. The glossing agents wet the paint to provide the liquid shimmer that is so popular among professionals, collectors, and enthusiasts. The tough barrier blocks out UV rays and airborne pollution and prevents water spots. Contaminants will slide off the paint effortlessly and water will bead months after applying this outstanding sealant.
Full RRP is £11.95, our Juicy price is £10.76
Chemical Guys Wet Mirror Finish Ultra Slick Non-Stick Gloss Magnifier 16oz
The Perfect "Mirror-Wet" Finish is easy to realize with the perfect product. Wet mirror finish delivers a wet shine unlike any wax. A Gloss magnifier that reflects like a mirror. An ultra slick non-stick high-shine all-weather gloss magnifier formulated to allow paint to breathe. A one-step surface preparatory product guaranteed to enhance the shine of any surface. Mirror Wet truly delivers a mirror wet finish that not only shines but also protects at a nano-tech scale by bonding molecularly to your paint, delivering a smooth durable finish that reflects light like a mirror while offering superior surface protection
Full RRP is £12.95, our Juicy price is £11.66
Chemical Guys So Fast Odour And Bacterial Killer 16oz
Super fast odour eater eliminates odours by disinfecting and destroying the odour causing the bacteria.Odour eater combines a speacial blend of advanced ingredients that eliminate the odour at its source.Works by attacking the chemical structure of the organic material ,destroying the cause of the unpleasant smell.Leaves behind a pleasant light apple scent.
Full RRP is £7.95, our Juicy price is £7.16
Chemical Guys New Car Air Freshener 16oz
Premium air freshener speacially formulated with unique frarances engineered to smell great.Superior perfume quality provides strong deodorizing capabilites.A few sprays is all you need for one vehicle.Odour eating ingredients eliminate previous odours.
Full RRP is £6.95, our Juicy price is £6.26
Chemical Guys Bare Bones Under Carriage Spray 16oz
Make what counts shine like it should . The perfect detail starts with Bare Bones, and the Bare Bones is your undercarriage, the stuff you don't see that silently awaits underneath your cars. Detailing your undercarriage is just as important as detailing the paint. Wheel wells, sub-frame, springs, fender well and all of the other black and gray parts underneath the body need some love too. A quick spray of Bare Bones Spray not only adds a durable long lasting shine, it also repels dirt but can also hide dirty spots and discoloration between parts, while enhancing any Job.
Full RRP is £9.95, our Juicy price is £8.95
Chemical Guys Super Soft UFO Applicator
W-APS or the Chemical Guys UFO applicators as everyone calls them are Engineered by Chemical Guys to be the most functional and surface friendly applicators in the industry. These Laser-Cut dura-foam applicator pads are ideal for many uses, from your favorite cream or paste wax to leather conditioners and dressings.
Product application and exterior & interior application has never been so easy. The unique dura-foam composite of the pad assures that just the right amount of product is absorbed to reduce waste white the micro-fine pores work perfectly with the soft and dense pad construction to deliver superior surface application.
Juicy price is £2.99
Chemical Guys Gripper Application System
The Gripper System combines a easy grip handle with a premium absorbent textured specially engineered pad set of 3 to makes applying your favorite dressing wax or conditioner a breeze. Ergonomically shaped for easy gripping The Gripper system cuts your work time in half!
Full RRP is £5.99, our Juicy price is £5.40
New products In Gallons
.....these will need to posted out via courier at a cost of £6.95 (UK Mainland only excluding Highlands and Islands)
Chemical Guys Maxi Suds II
Maxi-Suds II is a strong superior cleaning shampoo that delivers amazing cleaning results through a
consistent release of right foaming bubbles. Uniquely formulated foaming technology. Maxi-Suds II works by suspending super polymers within each bubble,allowing grim and built-up dirt to be effortlessly rinsed away. The unique lubricity of Maxi-Suds II loosens abrasive residue and allows it to be rinsed away without scratching the surface.
Full RRP is £25.99, our Juicy price is £22.10
Chemical Guys Extreme Wash & Wax
A highly concentrated bodywash shampoo with added gloss enhancers ,restoring the just waxed look on your surafce.A blend of conditioners gently nourish the surface whilst the synthetic wax emulsion lubricates the surface breaking down the toughest of grime and dirt.Our unique soap and wax emulsion even allows hard water to sheet off.Extreme bodywash is biodegradeable and PH balanced making it gentle on all automotive surfaces.A high gloss with the easiest of effort.
Full RRP is £28.99, our Juicy price is £24.65
Postage Prices
Due to the extra size and weight of the Chemical Guys products, the postage cost is £2.00 per item,
unless stated otherwise
.
When you buy 4 items or more, the postage cost is capped to £6.95 (UK MAINLAND ONLY) and orders are posted by courier
If you would like to purchase any of these items, then please pm me,
or email me on
[email protected]