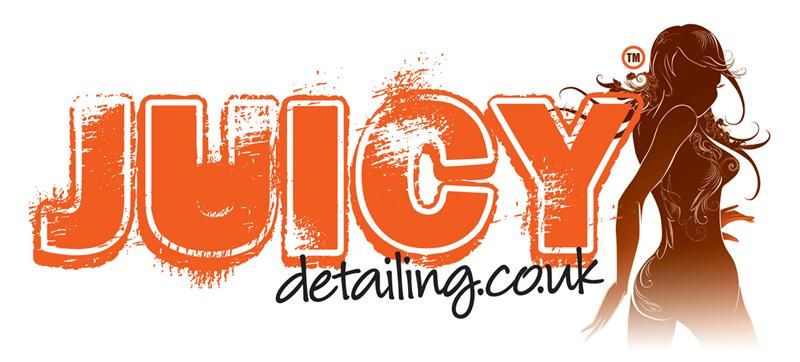 Now I don't want any rumours to start but Juicy has been seen rubbing panels with the Spin Doctor
These are due in next week and the RRP on them is £99.95 plus carriage, HOWEVER our
Juicy offer
is
£99.95 PLUS FREE CARRIAGE VIA UPS

AND

10 x EuroW All-Purpose Microfibre Cloths worth £15.00
We are very proud to announce the launch of our very own rotary machine polisher, the Spin Doctor. It has the following benefits:

- DIGITAL SPEED CONTROL. An LCD display shows the machine speed, from 1000-3000rpm in 100rpm increments. You adjust it via a simple and convenient press of a button (+ for up and – for down). This is a first for the UK market as far as we are aware and allows for accurate and easy adjustment of speed when polishing.

- LIGHTWEIGHT. This is an 1100w lightweight and compact machine, weighing just 1.8kg 'bare' ie without side handle, or 2.0kg exactly with the side handle (as most people would use it). For comparison, a Chicago/Milwaukee (my old machine and a real favourite) weighs 2.2kg with the handle and the heavier Kestrel is 2.8kg with the handle.

- LONG LEAD. A full 4m lead to avoid having to rely on extension leads and to ensure plenty of 'over shoulder' flexibility.

- SPARE BRUSH SET. Each machine comes with a spare set of brushes to help prolong its life before servicing is required.

- HARD CARRY CASE. To store it in when not in use, impact resistant.

- GOOD VALUE. The retail price is 99.95 GBP in the UK market.



Spin Doctor Rotary Machine Polisher, 220-240v, UK plug, 1100W, M14 thread

Dodo Juice's lightweight rotary machine polisher – with digital speed control

If you really want to flatline swirls, it's time to call in the Spin Doctor. Rotaries can cut paint a lot quicker than orbital machines, so - in competent hands -they can deliver fast and impressive results. The Spin Doctor is a compact and lightweight (1.8kg bare) machine with a powerful 1100W motor and digital speed control. This means a digital LCD display shows your speed to the nearest 100rpm and you can accurately adjust your polishing speed from 1000-3000rpm at the touch of a button. Comes with a side handle, a long, long 4m lead, a spare brush set and a hard carry case. It also has a one year warranty and CE marking. Note that it is M14 fitment and UK spec (3 pin plug, 220-240v). Finally, the Spin Doctor is compatible with both wool cutting pads and the Supernatural machine stick.
PLEASE NOTE THIS DOES NOT INCLUDE A BACKING PLATE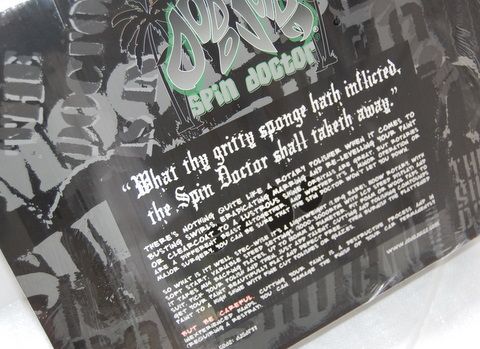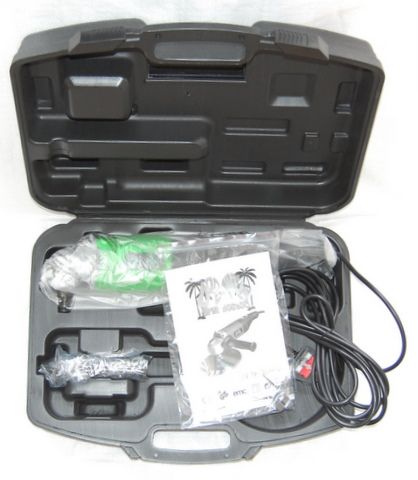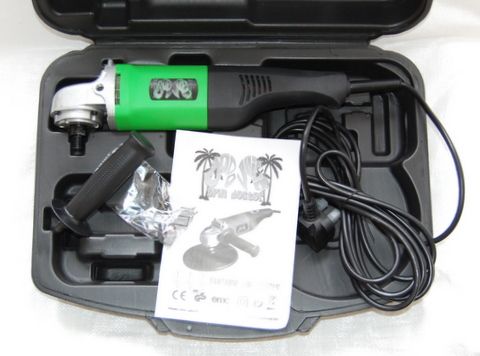 Carriage via courier for 24-48 hour delivery (UK mainland only excluding Highlands and Islands)
If your interested please feel free to drop me a pm or email me on
[email protected]