*** SOLD ELSEWHERE! ***
Genuine Vaux wheels
Lets Keep this Advert short and sweet!
Genuine Vaux Wheels
Ronal
7.5Jx18H2
ET37
Part Number - 13 171 952
Made in Poland
5x112
Size - 18's
Tyre Size - 225/40ZR18
2 new tyres - Fullrun
2 on legal limit - Dunlop SP Sort 01
These wheels are In need of a refurb.
Lacquer peeling on all wheels
No buckles as far as I know.
I have given these wheels a good detail and decided I'd like to sell them on.
Possibly swap for your wheels, but they MUST be GENUINE Vauxhall wheels.
I will be at the Heritage Meet this weekend (Aug 10), so if you want me to bring them along, please ask.
Looking for £360
Open to offers, try me.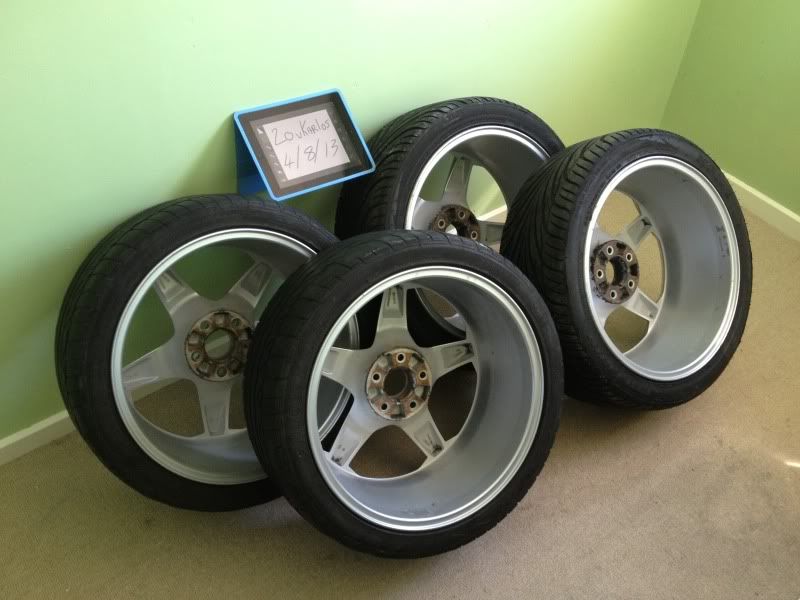 You can view all photos here!!!
http://s34.photobucket.com/user/suba...s?sort=3&page=
Thanks for looking
Also Advertised elsewhere