OK, as sometimes not everybody know about some (hidden) function I decide to put together user guide – of the most asked question, here is all what I know if you know about something other what shut be here feel free to add it
How to posting pictures:
http://www.vxronline.co.uk/forum/showthread.php?t=64880
How to upload avatar/signature:
You can upload your own on here: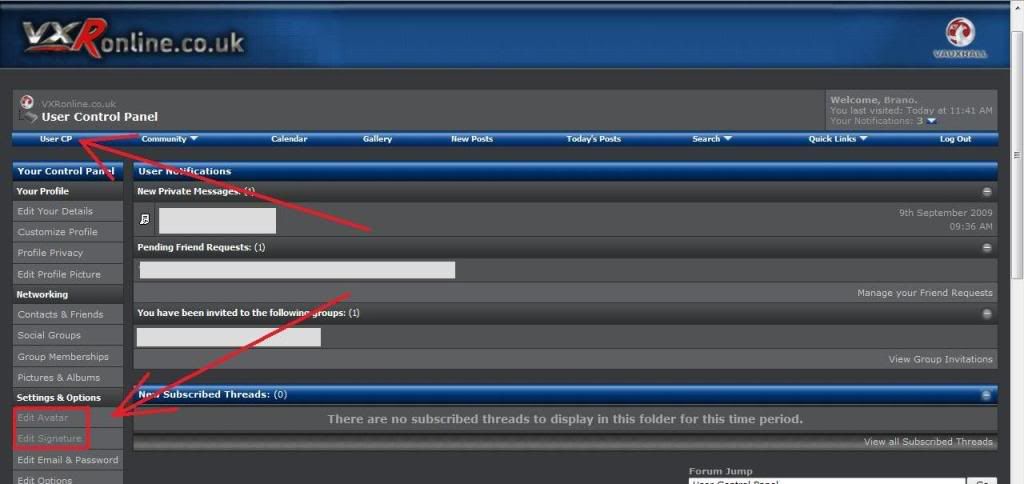 If you don't have sig now, you can ask for it over here:
http://www.vxronline.co.uk/forum/forumdisplay.php?f=97
Important: before you leave the avatar/signature section – click on SAVE CHANGES !!! after you upload your pics/signatures!!!
If you want VXRonline stickers for free:
Don't forget to write your name & address they are not oracles.
Also specify if you want outside/inside
http://www.vxronline.co.uk/forum/showthread.php?t=1308
How to change skin:
There is quick style chooser in bottom of the page:
How to mark all threads in one section as read:
Double click on R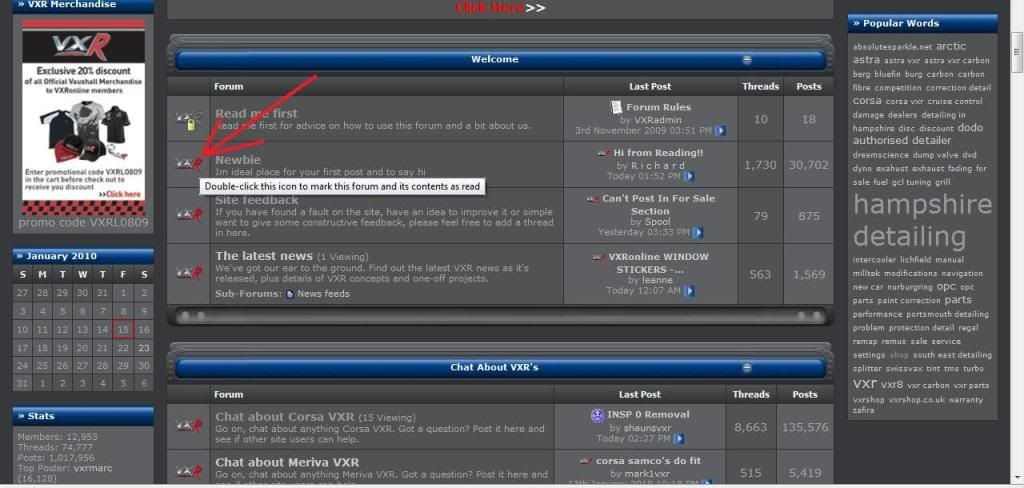 How to multi-reply:

just click on all small icons marked with arrow, just the last one - big one where is "Quote"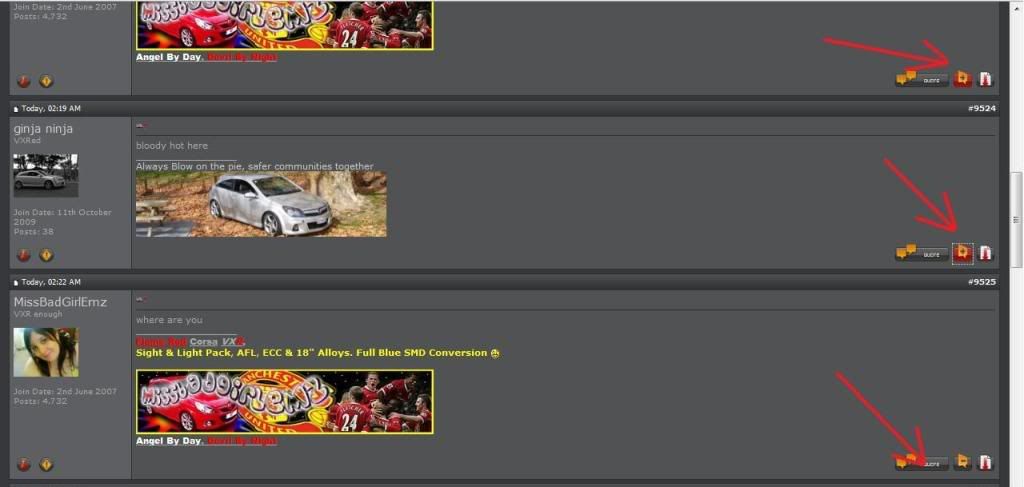 How to report – SPAM or threads/post which you think are not "all right"
Just click on this: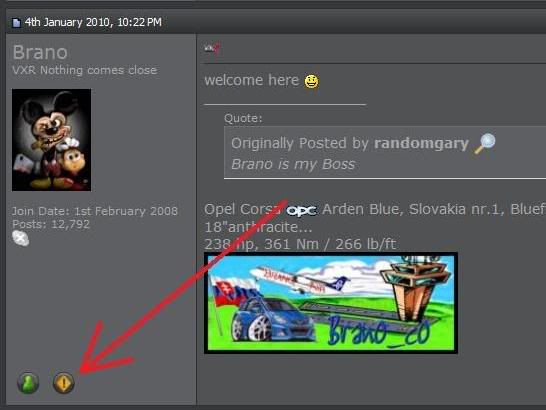 Are you VXR.... ???
under your nick name you can see your "additional" nick name, which is changing depend on your post count:
name & min. posts.
VXR newbie
0
VXRed
10
VXRed blooded
250
VXRacing ahead
500
Are you VXR enough?
750
VXR enough
1000
VXR Torque of the Devil
5000
VXR Nothing comes close
10000
Best Tuner for your VXR you can find over here:
http://www.vxronline.co.uk/forum/search.php