Both Courtenay Sport and VXR Performance Centre are pleased to announce the release of the VXRacing Performance Intercooler Kit. This first jointly developed project brings together the 22 years of Courtenay Sport road car tuning experience with the 10 years of Triple Eight Race Engineering's successful design and manufacturing within British Touring Car.
Following an extensive period of discussion and development prior to launch, this first jointly developed product will be marketed under the VXRacing brand. It is expected that there maybe other items that will follow this route.
The VXRacing Performance Intercooler package has been designed and manufactured on the grounds of functionality, but due to the very neat on car packaging has almost become an invisible modified assembly. This has been proven by the fact it has been on several cars for quite a period of time while being tested – and not many people have noticed the visual change.
Testing, an extensive testing programme has been carried out in various ways, a lot of normal UK road testing, some German Autobahn testing, rolling road testing and circuit testing. The significant overall reduction of both the charge air temperature, and a decrease in system back pressure has been achieved in all testing conditions, normal road driving, circuit testing and while rolling road testing. Rolling road testing has shown a 33% reduction in charge air temperature also extra power gains and an increased rev range maintaining the power increase. (More detailed information of the VXRacing Performance Intercooler Kit and it's testing programme will be published shortly).
The VXRacing Performance Intercooler Kit is currently available from both Courtenay Sport and the VXR Performance Centre. The cost of the VXRacing Performance Intercooler kit is £849-00 inc vat (fitting charge extra).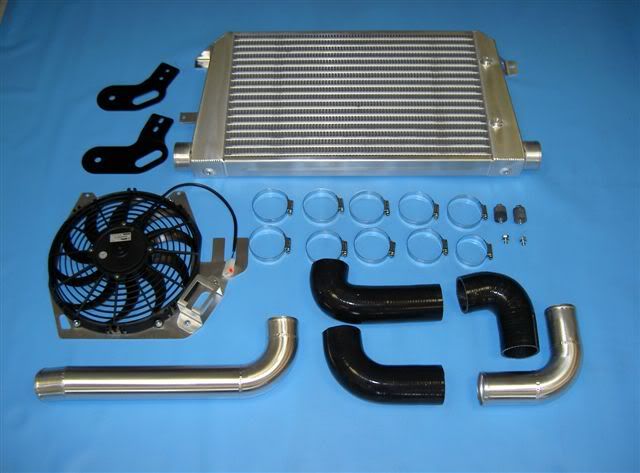 Contacts:
Courtenay Sport Ltd
10c Folgate Road
North Walsham
Norfolk
NR28 0AJ
Tel: +44 (0) 1692 404313
Fax: +44 (0) 1692 404069
Web:
www.CourtenaySport.co.uk
Email:
[email protected]
VXR Performance Centre
Greatworth Park, Greatworth
Banbury
Oxfordshire
OX17 2HB
Tel: +44 (0) 870 242 4334
Fax: +44 (0) 1295 768881
Web:
www.vxrperformance.co.uk
Email:
[email protected]